Your Ultimate Source Of Action Adventure Writing Service
What characteristics are present in good action and adventure fiction? Having a great deal of experience, professionalism, and passion for action adventure. Not sure how to accomplish that? Don't worry. Our skilled writing staff is quite knowledgeable on how to do this. Our talented Adventure Fiction Writers can bring your story concept to life thanks to their years of experience and impressive skill sets.
Moreover, we take care of everything for you, including book promotion, editing, and proofreading, all carried out by experienced editors. We write tales that captivate your viewers till the very last page. Hire a skilled adventure fiction book writer. If you want to share your narrative with the world, hire a skilled writer from our team. We will translate your ideal fictional action scenario onto paper and disseminate it to interest groups in a way that no one else can.
What Makes Our Action Adventure Ghostwriters Exceptional?
Our writers can create thrilling stories in the genres of adventure fiction, action fiction, or a mix of both, using their creative imaginations. They know how to keep the reader interested in every aspect of the novel, from the characters and the plot to the setting. Our writers have a knack for making the reader visualize the action better than movies can.
Give your story a chance to make it more interesting so the reader gets hooked. Our Adventure Fiction Writers for Hire do that for you. Their unmatched imagination and dialogue delivery can raise the bar so high. Hence, if you want your action fiction to be remembered for generations, you know whom to connect. Apart from getting an experienced writer from our firm, you'll take multiple perks home.
Our Action and Adventure Fiction Writers provide their services in countless genres.
We ensure to cater to your needs.
Not a single team member is allowed to breach any client's privacy by disclosing their identity.
Our customer support is at your disposal 24/7.
We provide the most inexpensive services in the town!
AWARD-WINNING BOOK CREATION IS OUR FORTE


Why Should You Hire Our Best Action Fiction Ghostwriters?
Our team of experts is ready to assist you with any aspect of your writing project, from developing a captivating plot to refining your manuscript. We are committed to delivering excellent service and high-quality work. Don't let your ideas gather dust on a shelf. Contact the best Action Fiction Writers for Hire today, and let us help you bring the best out of your creation.
Quality Work
Our top focus is giving our clients high-quality work, and our action-adventure writers constantly think of the ideal strategy.
Timely Delivery
We're skilled, quick, and prepared. We make sure that our team meets all deadlines. We're always ahead of time.
Customer Satisfaction
Transform your writing aspirations into a reality with our writing services. We guarantee satisfaction for every book we craft.
100% Ownership
We give 100% ownership of the book-writing content to our clients.
Bring Your Story to Life With a Book Writer by Your Side!
Hire a book writer now, and start working on your first book. Allow Us To Make You Realize Your Full Literary Potential and make you stand out in the crowd of millions with your bestseller book!
Toll Free: (833) 256-7171
Our Team Of Incredible Action Fiction Writers Can Construct Stories In Various Genres!
Action Thrillers
Are you ready to experience the thriller of your lifetime? Want to publish something that gives everyone goosebumps? Say no more! Our action authors are recognized for their best work in the field.
Quests and Treasure Hunt
Adventure readings need to be mind-stimulating, and that's what our writers are best known for. Whether your story concerns treasure hunts or quests, leave everything to our adventure writers.
Pirate adventures
Even if you are a pirate fan and have a great maritime story in your mind, our incredible team of adventure fiction authors will provide you with the best pirate stories.
Supernatural And Mythical
Whether you want us to break your myths or create new ones, everything is possible if you hire an experienced and professional writer passionate about everything from urban legends to bigfoot or alien evasion.
YOUR UTMOST CHANCE OF BECOMING A PUBLISHED BESTSELLER WRITER
Our team of extremely talented ghost book writers and editors ensures that they don't waste a single drop of sweat, making you one of the most sought-after writers of the century!
Our Services!
Our immensely skilled authors are well-versed in how to create compelling and thought provoking work regardless of the genre. It brings us tremendous pride to share that we are powered by industry veterans who produce top-notch work.
Process Of Action Adventure Writing!
Plot development
Once you officially hand over your project to us. Our experienced action-adventure writers get to work and start developing a plot.
Character development
Like every story requires characters after plot formation, it's time to develop some main and side characters to put life into this story.
Dynamic Action Sequences
Every action thriller is incomplete without a zestful sequence, and we make sure that your story includes it, too, so that it can become memorable.
Editing and Proofreading
Then comes the crucial part, which includes proofreading and editing, and we ensure to assign your action fiction to a more experienced team for final approval.
Revision
And if you still think that certain changes or revisions can enhance your project, let us know, and consider it done in no time.
Testimonials from Satisfied Clients
Our clients from a broad range of genres put their trust in us and we never disappoint them.
Joseph Boucher
I am overjoyed that I stumbled upon Writers of USA and decided to entrust them with writing my book. From start to finish, the process was incredibly transparent, and the team kept me in the loop every step of the way.
Annabell Ison
I have been getting assistance from Writers of USA for my content needs for the past two years and have always been satisfied. Their book writers are incredibly skilled.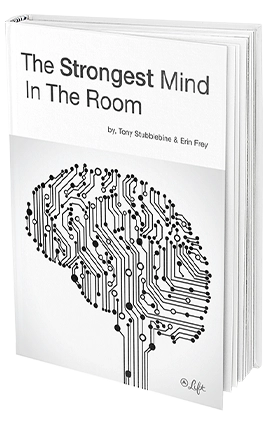 Moore W.
I am ecstatic about the results that Writers of USA have achieved in such a short time. I am thrilled with the final product; my readers have also fallen in love with the book.
Frequently Asked Questions
Action fiction is a genre that frequently has brave characters overcoming great obstacles and foes. It blends exciting, fast-paced stories with dramatic physical interactions. It focuses on exciting action scenes, making reading a heart-pounding experience.
To write a successful action novel, focus on creating interesting, multi-dimensional characters, including heroes and villains. Create exciting, tension-filled action scenes that are engaging and well-paced. This will advance the story. Lastly, add emotional depth and stakes to make readers care about how the characters' battles turn out.
You can hire a good writer by reviewing each writing website and comparing their services; don't forget to read testimonials before hiring an action-adventure writer for your project.
High stakes, a definite sense of danger, and potentially fatal circumstances are common elements of action fiction.
Let's Get Started!
Schedule an appointment with our book writers and start writing your first draft.