Present Your Masterpiece with Best eBook Formatting Service!
Book formatting is an art that enhances the reading experience and elevates the impact of your words. Our team of skilled book formatters understands the importance of creating visually appealing layouts that complement your narrative. Here's why you should choose our Book Formatting service:
Tailor-made book formatting that showcases your book's unique style and genre.

A proven track record of providing top-notch book formatting services to authors.

Years of experience in creating reader-friendly layouts for various publishing platforms.

Entrust your manuscript to our formatters, and watch it become a masterpiece.

Unleash the power of elegant book formatting and make a lasting impression on readers.
Book Formatters For Hire
Our team of professional book formatters possesses the skills and expertise to format your book for print and digital publication. Whether you need formatting for novels, non-fiction works, or poetry collections, our formatters have covered you.
Customized book formatting that meets the requirements of different publishing platforms.
Expert layout design for print and e-books, ensuring a visually pleasing presentation.
Our formatters are passionate about creating the perfect balance of typography and visuals.
Embrace the power of well-formatted books to impress readers and industry professionals.
Trust our book formatters to enhance the readability and professionalism of your book.
AWARD-WINNING BOOK CREATION IS OUR FORTE


Why Should You Hire Our Book Formatters?
Our Book Formatting service caters to diverse literary works, ranging from fiction novels to self-help guides. We pride ourselves on delivering book layouts that enhance your narrative and create a memorable reading experience. Choose the best Book Formatting service today and let your literary work shine. Here are the perks:
Quality Work
Our top focus is giving our clients high-quality work, and our book writers for hire constantly think of the ideal strategy.
Timely Delivery
We're skilled, quick, and prepared. We make sure that our team meets all deadlines. We're always ahead of time.
Customer Satisfaction
Transform your writing aspirations into a reality with our book writing services. We guarantee satisfaction for every book we craft.
100% Ownership
We give 100% ownership of the book-writing content to our clients.
Make Your Book Elegant and Error-Free!
Hire our book formatters now and make your dream of owning a visually aethetic book a reality. Leave your readers in awe, and see your book climb the rankings of best sellers.
Toll Free: (833) 256-7171
Hire Our Team Of Incredible Book Formatting Services To Make Your Book Presentable
ACTION
If you are looking forward to writing a story full of action and adventure, you can rely on our great book writing services to create appropriate content for this genre. We can compose stories to keep your audience engaged until the end.
CHILDREN
It takes work to write a children's book. The tone, voice, narration, and so on must be precisely right to captivate small minds. Hire our professional book writers today if you want to be a children's author.
FANTASY
Do you want to write a fantasy story of witches, wizards, magicians, and talking furniture or animals? Allow our writers to work on your project because they have years of experience creating fantasy novels.
EROTIC
Are you a fan of erotic novels and want to write one? We can assist you in writing your erotic novel. If you have a plot in mind, drop us a message, and we'll take over your project and put your thoughts into words.
SUSPENSE
A well-written suspense or thriller is the only thing that can keep a reader up at night. If renowned authors like Stephan King inspire you, you can publish a book that fits this genre's requirements. Get in touch with us.
DRAMA
You never want to miss a good drama. A sizable audience prefers to read drama over fantasy and fiction. Let's share your good drama with the world if you have one in mind. Publish a drama book with our help today.
YOUR UTMOST CHANCE OF BECOMING A PUBLISHED BESTSELLER WRITER
Our team of extremely talented ghost book writers and editors ensures that they don't waste a single drop of sweat, making you one of the most sought-after writers of the century!
Our Services!
Our immensely skilled authors are well-versed in how to create compelling and thought provoking work regardless of the genre. It brings us tremendous pride to share that we are powered by industry veterans who produce top-notch work.
Unlock The Serenest Process of Hiring Book Formatters
Connect With Us
Our dedicated team listens to your vision and objectives, laying the groundwork for a beautifully formatted book.
Submit Questionnaire
Share your preferences and expectations through a simple questionnaire. We believe in personalization, and your insights guide our process.
Send The Draft
Once you've placed your order, send us your written draft. Every word, every paragraph, and every chapter are precious to us.
Format Magic
Our experts wield their formatting wands to create a design that reflects your book's essence. Layout, fonts, headers, footers, and more are directed with precision.
Receive Formatted Book
The formatted book is your journey's end, a result of collaboration, creativity, and precise attention to detail.
The List of Un-Countable Delighted Clients
Carol Klein.
I used Writers of USA's book formatting service and was very happy with the outcome. The book formatter did a great job creating a layout and design that matched my genre and style. The book looked professional and attractive. The service was fast, affordable, and reliable. I highly recommend Writers of USA's book formatting service.
Tonya Kelley.
Writers of USA's book formatting service was a lifesaver for me. I had no idea how to format my book for print and ebook, but the book formatter made it easy and stress-free. The book looked amazing and flawless. The service was friendly, helpful, and efficient. Writers of USA's book formatting service is the best in the business.
Dale Daniel.
If you need a book formatting service, look no further than Writers of USA. They formatted my book for print and ebook, which blew me away. The book looked stunning and professional. The book formatter was skilled, creative, and attentive. The service was quick, affordable, and quality. Writers of USA's book formatting service is the only one you need.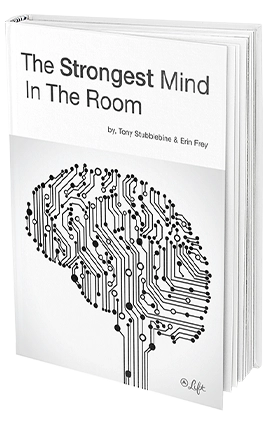 Frequently Asked Questions
Our book formatters are experienced in formatting books for print and digital publication platforms.
Absolutely! Our book formatting service can include images and illustrations to complement your content.
Yes, we offer book formatting services for self-published authors to ensure their books have a professional presentation.
Yes, we consider your formatting preferences and tailor the book layout to meet your specific needs.
Let's Get Started!
Schedule an appointment with our book writers and start writing your first draft.