From Concept to Screenplay: Hire Our Screenplay Ghostwriters
Professional Screenplay Writers Are Here To Help
Are you ready to turn your imagination into an unforgettable cinematic journey? Look no further! Our ghost screenwriting services are designed to transform your ideas into appealing masterpieces that leave audiences spellbound. Creating customized screenplay writing scripts that will breathe life into your ideas to enhance the experience of existing scripts that will create a game-changing impact on the whole storyline. We also cater creative dialogue that will touch every string of the story with respect to the specific genre. Focusing on the collaborative approach to translate those ideas into binge-worthy content.
Custom Screenplays

Script Analysis and Feedback

Dialogue Refinement
Genre-Specific Expertise.

Collaborative Creativity

Concept Development
Experiment with the USA's Most In-Demand Ghost Screenwriting Services Today
Whenever you talk about the bustling world of filmmaking, one undeniable truth echoes across the globe, writersofUSA features the most in-demand screenplay writers in the market, and their artistry is nothing short of extraordinary!
These visionary screenplay writers possess a magic touch that turns mere concepts into cinematic masterpieces. With a pattern of creativity and an innate understanding of storytelling, they effortlessly breathe life into every character, every scene, and every plot twist.
We are the architects of blockbusters, lighting the silver screen with their unique storytelling diplomacy.
You can hire a screenwriter and leave an impact of spine-chilling thrillers that leave you on the edge of your seat to heartwarming tales that attract your heartstrings
Our screenplay ghostwriter dialogues create an emotional symphony that resonates long after the credits roll.
Embracing your ideas and translating them into cinematic wonders.
Enlighten your screenplay with our magic and watch as your dreams come alive on the silver screen.
Our screenplay writers possess the rare talent of tapping into the depths of human emotions, infusing each scene with resonance and authenticity.
We monitor attentively to your feedback, embrace suggestions, and work hand-in-hand with you to achieve the perfect cinematic vision.
AWARD-WINNING BOOK CREATION IS OUR FORTE


Why You Should Hire A Screenwriter?
Our seasoned screenplay writers stand ready to elevate your project. Swallow yourself into the world of storytelling excellence, where our commitment to exceptional service ensures your vision transforms into a polished masterpiece. Promote your creative journey with our dedicated team and open up a knowledge domain of high-quality, unique work. Don't let your ideas gather like dust on a shelf. Hire the screenplay ghostwriter today, and let us help you bring your script to the big screen. Trust us, as one of the industry's top movie-writing companies, to turn your creative piece into a bestseller. Perks you'll get after hiring us:
Quality Work
Our top focus is giving our clients high-quality work, and our book writers for hire constantly think of the ideal strategy.
Timely Delivery
We're skilled, quick, and prepared. We make sure that our team meets all deadlines. Furthermore, we're always ahead of time.
Customer Satisfaction
Transform your writing aspirations into a reality with our comedy writing services. We guarantee satisfaction for every book we craft.
100% Ownership
We give 100% ownership of the book-writing content to our clients.
Connecting The Dots Of Your Thoughts With Our Screenplay Ghostwriter
Hire a screenplay ghostwriting services writer now, and start working on your first book. Allow Us To Make You Realize Your Full Literary Potential and make you stand out in the crowd of millions with your bestseller book!
Toll Free: (833) 256-7171
Our Team Of Creative Screen Writers For Hire
ACTION
If you are looking forward to writing a story full of action and adventure, you can rely on us to create appropriate content for this genre. We can compose stories to keep your audience engaged until the end.
CARTOON SERIES
Do you want to write a fantasy story of witches, wizards, magicians, and talking furniture or animals? Allow our writers to work on your project because they have years of experience creating fantasy novels.
THRILLER
A well-written suspense or thriller is the only thing that can keep a reader up at night. If renowned authors like Stephan King inspire you, you can publish a book that fits this genre's requirements. Get in touch with us.
DRAMA
You never want to miss a good drama. A sizable audience prefers to read drama over fantasy and fiction. Let's share your good drama with the world if you have one in mind. Publish a drama book with our help today.
COMEDY
Would you like to pen a humorous-based book? We can assist you in drafting comedic humor on a variety of subjects. Our experienced and trained writers understand what's necessary to produce content in various genres.
YOUR UTMOST CHANCE OF BECOMING A PUBLISHED BESTSELLER WRITER
Our team of extremely talented ghost book writers and editors ensures that they don't waste a single drop of sweat, making you one of the most sought-after writers of the century!
Our Services!
Our immensely skilled authors are well-versed in how to create compelling and thought provoking work regardless of the genre. It brings us tremendous pride to share that we are powered by industry veterans who produce top-notch work.
Our Process Of Ghost Screenwriting
Outline Draft
Our process begins with designing an attractive outline that captures the essence of your story. Ensuring that every scene and character aligns seamlessly with your creative vision.
First Scene Approval
Stay engaged and in control as we present the first scene for your approval. Initial edits of the screenplay to match your expectations.
Editing and Proofreading
Our skilled editors and proofreaders meticulously tweak grammatical refinements, character consistency, and narrative flow precisely, ensuring a polished script that's ready for the big screen.
Formatting, Typesetting, and Designing
Our experts specialize not only in storytelling but also in the visual presentation of your work. From formatting to typesetting and even designing, we ensure that your screenplay is a treat for the eyes as well as the imagination.
Screenplay Delivery
The stages of our collaborative efforts lead to the exciting moment of screenplay delivery, we present you with a screenplay that concentrates on your vision, ready to take the next steps toward production.
The List of Un-Countable Delighted Clients
Sarah Thompson
I had a fantastic experience with the screenplay writers from this team. When I decided to hire a screenwriter, I was delighted to find a team of dedicated professionals who offered top-notch screenwriting services. The collaboration was seamless, and they brought fresh perspectives to my script. The expertise of their screenwriters for hire is evident in the final result – a captivating story that's ready for the silver screen!
Mark Johnson
When I needed to find screenwriters for hire, I came across this amazing platform. Their screenwriting services exceeded my expectations in every way. The screenwriters were not only talented but also attentive to my needs, making the whole process a breeze. I couldn't have asked for a better screenwriter service, and I'm thrilled with the outcome. Highly recommended!
Emily Collins
I was looking for a screenplay ghostwriter to help me refine my script, and I am so glad I found this team. Their screenwriting expertise is evident in every line they crafted, turning my screenplay into a work of art. The screen play writing process was collaborative and efficient, and their attention to detail truly impressed me. With their professional screenplay ghostwriting services, my story gained depth and emotional resonance, making it ready for the big screen. Working with them was an absolute pleasure, and I wouldn't hesitate to hire their screenwriter services again!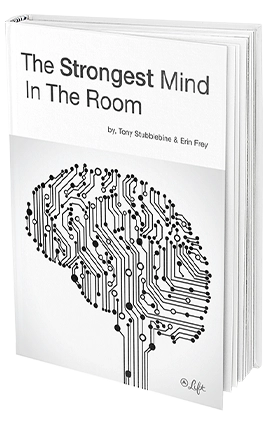 Frequently Asked Questions
Screenplay writers are professionals skilled in crafting scripts for movies or TV shows. Hiring a screenwriter ensures that your story is expertly translated into a captivating screenplay, adding depth and creativity to your project.
You can find reliable screenwriters for hire through reputable platforms and screenwriting services. Look for experienced professionals with a proven track record and positive client testimonials.
Screenwriters for hire typically offer a range of services, including custom screenplay writing, script analysis and feedback, dialogue polishing, and genre-specific script creation. They may also provide screenplay ghostwriting services and collaborate with you to develop your story concept.
Screenplay ghostwriting is a profession to write or revise a script on your behalf while you retain the authorship and credit for the screenplay. It allows you to have a polished script without having to write it yourself.
Absolutely! Screenwriter services often include script editing and polishing, where experienced writers refine and enhance your existing screenplay. They can provide valuable insights to strengthen characters, plot, and dialogue, ultimately elevating your script's overall quality.
Let's Get Started!
Schedule an appointment with our book writers and start writing your first draft.