Your Go-To Online Children's Book Printing Service
Amazing children's book printing services from ghostwriters are offered, including hardcover and color printing for kids' books, among other things. You can always employ the professional from Ghost Authors who best fits the needs and specifications of your project or business. We provide various book printing services, including printing for children's books.
To achieve the dates and expectations for the project, we adhere to your specifications and project requirements in the letter. Our specialists have years of experience and a thorough understanding of book printing for kids. Call us immediately or email if you want to get your kids printed by professionals. Moreover, we offer several other services related to book formatting and printing that you might need in the future:
Ghostwriting

Proofreading

Book Editing
Book Formatting

Book Marketing

Book Cover Designs
Print Your Own Children's Book Under Expert Supervision
Do your kids like it when you read them bedtime stories? Of course, they do. But do you know what attracts them more than the reading part? The graphics and illustrations! Yes, printing books for kids is certainly not an easy job, and if you are looking for someone who can do that for you, then you are at the right place. We at the Writers of USA ensure you get all the desired services in one go. Our experienced team members take full responsibility for every little detail regarding baby book printing.
Apart from being the best in writing, editing, and printing, we also provide smooth customer support because we understand that time is precious. We print kids books keeping all the essentials in mind, and sometime we might use a kid's brain and execute their ideas to print a book for them because who would be a better judge than them? You must hire us to print children's books for various reasons, such as:
We keep a check on the age-appropriate design of your child's book
We prefer illustrations that are kids-friendly
Writers of USA provide the most cost-effective services
Besides the book's content, our team also put effort into choosing the right color pallet.
We take your opinions and ideas and turn them into something interesting. However, we don't own anything.
AWARD-WINNING BOOK CREATION IS OUR FORTE


Why Should You Hire Our Children Book Printing Services ?
Our services include everything from ghostwriting to editing and publishing assistance. Whether you need help crafting a compelling storyline or want to polish your manuscript, our team of experienced individuals is here to help. We pride ourselves on providing exceptional service and producing high-quality work. Don't let your ideas gather dust on a shelf. Contact us today to help you bring your book to life. Trust us, as one of the top book writing companies in the industry, to turn your book into a best-seller. Perks you'll get after hiring us:
Quality Work
Our top focus is giving our clients high-quality work, and our book writers for hire constantly think of the ideal strategy.
Timely Delivery
We're skilled, quick, and prepared. We make sure that our team meets all deadlines. We're always ahead of time.
Customer Satisfaction
Transform your writing aspirations into a reality with our book writing services. We guarantee satisfaction for every book we craft.
100% Ownership
We give 100% ownership of the book-writing content to our clients.
Bring Your Story to Life With a Book Writer by Your Side!
Hire a book writer now, and start working on your first book. Allow Us To Make You Realize Your Full Literary Potential and make you stand out in the crowd of millions with your bestseller book!
Toll Free: (833) 256-7171
Our Team Of Children's Book Printing Experts Produce Stories In Various Genres!
Full-Colored Picture Book
Our printing experts know how to capture a child's imagination and make each illustration spark curiosity and creativity.
Toddler Books
Introducing the joy of learning through touch and tales with our Toddler Books, a gentle cornerstone of our Children's Printing Services. Designed with tiny hands and curious minds in mind, these books are a gateway to a world of exploration.
Hard Copy Books
Each hard copy resonates with the authenticity of the printed word. Raising a lifelong connection to literature as you share these beautifully printed stories with young hearts.
Soft Copy Books
Our Soft Copy Books bridge the gap between tradition and innovation, making learning an adventure that seamlessly blends the best of both worlds. Join us in redefining how young readers experience stories, shaping a new chapter in the timeless journey of exploration and wonder.
Chapter Books
Let these Chapter Books be the bridge that carries young readers into the kingdom of longer tales, empowering them to explore and discover stories that spark the fire of curiosity and knowledge.
YOUR UTMOST CHANCE OF BECOMING A PUBLISHED BESTSELLER WRITER
Our team of extremely talented ghost book writers and editors ensures that they don't waste a single drop of sweat, making you one of the most sought-after writers of the century!
Our Services!
Our immensely skilled authors are well-versed in how to create compelling and thought provoking work regardless of the genre. It brings us tremendous pride to share that we are powered by industry veterans who produce top-notch work.
Our Process of Children's Book Printing
Determining The Market
Understanding your target readers, we ensure the final product matches young minds and the caregivers who guide them.
Designing The Book Cover
Our team of talented designers merges creativity and imagination to visualize a cover that focuses on the essence of your story. All elements come together to create a cover that promises an adventure within.
Book Cover Approval
Once the cover is designed, we present it to you for approval. We welcome your feedback and collaboration to ensure that the cover captures the spirit of your story.
Book Printing
Our state-of-the-art printing technology and skilled book printing experts in music transform digital dreams into real pages.
Publishing And Promotion
We help your book take its place in online marketplaces and physical stores, making it easily accessible to eager young minds.
Testimonials from Satisfied Clients
Our clients from a broad range of genres put their trust in us and we never disappoint them.
Joseph Boucher
I am overjoyed that I stumbled upon Writers of USA and decided to entrust them with writing my book. From start to finish, the process was incredibly transparent, and the team kept me in the loop every step of the way.
Annabell Ison
I have been getting assistance from Writers of USA for my content needs for the past two years and have always been satisfied. Their book writers are incredibly skilled.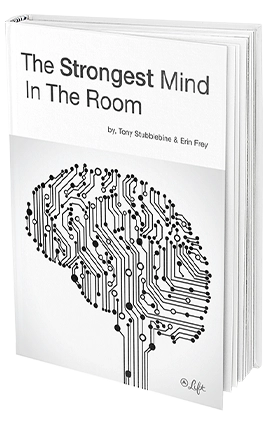 Moore W.
I am ecstatic about the results that Writers of USA have achieved in such a short time. I am thrilled with the final product; my readers have also fallen in love with the book.
Frequently Asked Questions
Preparing the content and illustrations, revising the design, printing, binding, quality control, finishing, packaging, distribution, and marketing are all steps in the printing process for children's books. A high-quality book that enthralls young readers is ensured by effective communication.
The price of printing a children's book can differ greatly based on a number of variables, such as the book's size, page count, color complexity, printing technique, number of copies printed, and optional features like interactive aspects or unique finishes.
Children's books may be easily done with careful preparation, a reliable printer, good communication, and quality control. Success requires careful planning, editing, and promotion.
Let's Get Started!
Schedule an appointment with our book writers and start writing your first draft.