Empower Your Voice with The Words of Our Professional Speech Writers!
Words can move hearts, ignite passion, and inspire change. Our team of skilled speech writers understands the importance of delivering a well-crafted speech that aligns perfectly with your vision and resonates with your audience. Here's why you should choose our Speech Writing service:
Tailor-made speeches that connect with your audience on a personal level.

A proven track record of crafting impactful speeches for various occasions and audiences.

Years of experience in capturing emotions and conveying messages with eloquence.

Entrust your voice to our writers, and let your words leave a lasting impact.

Unleash the power of powerful oration and captivate your listeners.
Custom Speech Writing Services
Crafting a powerful and persuasive speech requires a deep understanding of the audience, purpose, and the art of effective communication. Our professional speech writers can breathe life into your words and deliver unforgettable speeches. Whether you need a motivational keynote, a heartfelt wedding toast, or a persuasive business presentation, our writers have covered you.
Thoughtfully crafted speeches tailored to your occasion and audience.
Expertly balanced use of rhetoric, storytelling, and persuasive language.
Our writers are passionate about conveying your message with clarity and impact.
Embrace the power of oratory to inspire, inform, and engage your listeners.
Trust our speech writers to help you shine on any stage or platform.
AWARD-WINNING BOOK CREATION IS OUR FORTE


Why Should You Hire a Speech Writer?
Our speech writing services include wiki drafts, editing, and publishing assistance. We pride ourselves on providing exceptional service. Hire the best speech writers today, and have a solid impact on people. Trust us, as one of the top writing companies.
Quality Work
Our top focus is giving our clients high-quality work, and our book writers for hire constantly think of the ideal strategy.
Timely Delivery
We're skilled, quick, and prepared. We make sure that our team meets all deadlines. We're always ahead of time.
Customer Satisfaction
Transform your writing aspirations into a reality with our book writing services. We guarantee satisfaction for every book we craft.
100% Ownership
We give 100% ownership of the book-writing content to our clients.
We Think and Write. And You Get The Praise!
Experiecne the non-applause after reading the speech that our decorated speech writers for hire. Let your speech be remebered for many years by many people.
Toll Free: (833) 256-7171
Our Team Of Incredible Speech Writers Give Words to Your Voice With Different Genres
Inspirational Speeches
Need to motivate and inspire your audience? Our inspirational speech writing service crafts words that ignite passion, determination, and drive. Whether it's a graduation ceremony or a corporate event, we create speeches that uplift spirits and leave a lasting impact.
Educational Speeches
Our educational speech writing service focuses on delivering informative content with clarity for seminars, workshops, or academic events. We break complex ideas into understandable language, ensuring your audience gains valuable insights.
Persuasive Speeches
Convincing your audience to take action requires persuasive communication. Our persuasive speech writing service crafts compelling arguments and uses rhetorical techniques that influence opinions and encourage your audience to embrace your point of view.
Special Occasion Speeches
From wedding toasts to anniversary celebrations, our special occasion speech-writing service adds a heartfelt touch to your memorable moments. We create speeches that capture the essence of the occasion and reflect your genuine emotions.
Business and Professional Speeches
Delivering a message in a corporate setting demands professionalism and authority. Our business and professional speech writing service crafts speeches for presentations, conferences, and meetings that convey your expertise and command respect.
YOUR UTMOST CHANCE OF BECOMING A PUBLISHED BESTSELLER WRITER
Our team of extremely talented ghost book writers and editors ensures that they don't waste a single drop of sweat, making you one of the most sought-after writers of the century!
Our Services!
Our immensely skilled authors are well-versed in how to create compelling and thought provoking work regardless of the genre. It brings us tremendous pride to share that we are powered by industry veterans who produce top-notch work.
Our Process Of Speech Writing
Fill Out a Simple Questionnaire
This initial step lays the foundation for our writers to understand your message, tone, and audience. Your insights are the building blocks of an impactful speech.
Be Ready to Receive Your Written Speech
You're just moments away from receiving a meticulously crafted speech that concentrates your ideas, aligns with your vision, and speaks to the hearts and minds of your audience.
Collaboration and Customization
The customization ensures that the speech is a true reflection of your thoughts and beliefs, delivering authenticity to the audience.
Refinement and Polishing
Grammar, flow, and impact are refined to perfection. Every word is sharpened to ensure that your delivery is seamless and impactful when you step on that stage.
Rehearse and Conquer
We guide you in rehearsing, providing tips to enhance your delivery. Confidence soars as you step onto the stage, armed with words that have the power to captivate hearts and minds.
The List of Un-Countable Delighted Clients
John Adams
Working with Writers of USA has been an absolute pleasure. Their team of speech writers crafted a powerful and moving speech for my business conference. They transformed my ideas into a captivating presentation that left a lasting impression on the audience. Their attention to detail and ability to capture the essence of my message is commendable. I highly recommend their speech writing service to anyone looking to make a strong impact.
Emily Johnson
Writers of USA truly understood the importance of my wedding toast. They delivered a heartfelt and beautifully written speech that touched the hearts of everyone present. Their speech writers are talented at expressing emotions in words, and I am grateful for their contribution to our special day. I highly recommend their speech writing service to anyone seeking to add a personal touch to their wedding celebrations.
David Williams
I needed a powerful and persuasive speech for an important business presentation, and Writers of USA delivered beyond my expectations. Their speechwriters crafted a compelling presentation that communicated my ideas effectively and captivated the audience. I am extremely satisfied with their professionalism and dedication to delivering quality work. I will work with them again for future presentations.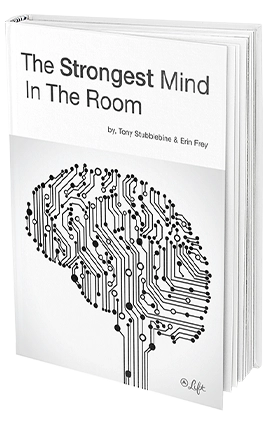 Frequently Asked Questions
Yes, our speech writers are skilled in crafting speeches for various occasions, including business presentations, wedding toasts, commencement addresses, special events, keynote speeches, and more.r you.
While our expertise lies in crafting impactful speeches, we can guide speech delivery techniques to help you deliver your speech with confidence and poise.
Our speech writers take the time to understand your style, tone, and preferences. We seek your input throughout the writing to ensure the speech reflects your voice.
Yes, we can incorporate humor into the speech if that aligns with your audience and the occasion. Our speech writers can strike the right balance between engaging storytelling and lighthearted humor.
Let's Get Started!
Schedule an appointment with our book writers and start writing your first draft.