Let The World Know, The Real, You With The Help Of Our Professional Bio Writers!
Say you have some of the great stories and lessons you learned throughout your life, and now you want them to be known; you want yourself to be known; who would you trust to write down all of this? It can either be you or a professional biography writer, right? In that case, we present you with the town's most trusted and experienced writing services. As professional writing service providers, we ensure that each project we work on is flawless and satisfactory for the clients. Here's what makes us stand out:
Top-notch fiction biographies authored by talented authors.

A track record of producing popular fiction biographies that are big sellers.

Professional biography writers with years of professional expertise.

Entrust your experiences to our biography ghostwriters, and watch them weave engrossing tales from them.

By working with our talented staff of writers, you can join the ranks of best-selling novels.
Biography Writers For Hire
Crafting a biography might sound like an easy task to some, but only a few can understand or know how much time goes into actually writing a life story, and that, too, so precisely. Therefore, a wise decision would be to Hire a writer for biography because they are professional and have time-management skills. Our team of writers can compose biography in various genres, whether fiction or non-fictionalize; you can trust us with anything, and our biography writer will deliver it to you right on time. Below is what you are going to get from us:
Crafting a personal biography while adhering to a predetermined outline is difficult, but our writers can make it easy!
You might struggle with uncertainty and experience content-related wandering but not if you choose professional bio writing services.
Our writers are enthusiastic about various concepts and love investigating them to see their effects. company.
Choose us and experience that a well-written biography always gets a chance to receive praise from loved ones.
AWARD-WINNING BOOK CREATION IS OUR FORTE


Why Should You Choose Our Professional Biography Writers?
Are you ready to transform your life journey into a captivating narrative that inspires, intrigues, and enlightens? Look no further – our Biography Writing Service is here to bring your unique story to life in ways that truly matter. Here's why we stand out:
Crafting Authentic Portraits
We don't just write biographies; we paint authentic portraits of lives lived. Our team of experienced writers is adept at capturing the essence of your experiences, emotions, and accomplishments, ensuring that your biography resonates with readers profoundly.
Empathy-Driven Approach
Your life story is as unique as you are. Our writers approach each project empathetically, taking the time to understand your perspectives, challenges, and triumphs. This allows us to create narratives celebrating your journey while connecting with readers' hearts.
Expert Storytellers
Our writers are not just wordsmiths but skilled storytellers with a passion for narrative craftsmanship. They weave together the threads of your life's narrative, infusing it with vivid anecdotes, insights, and a compelling structure that keeps readers engaged from start to finish.
Attention to Detail
Every moment matters in a biography. Our meticulous attention to detail ensures that no significant event or emotion is untold. We meticulously research and fact-check to paint an accurate and vibrant portrayal of your life.
Share Your Life Story With The World In A Presentable Manner!
Hire a biography writer now, and start working on your life's story. Allow Us To Make You Realize Your Full Literary Potential and make you stand out in the crowd of millions with your bestseller book!
Toll Free: (833) 256-7171
Types Of Biographies We Produce!
Public Figure Biography
Summarize public personalities' accomplishments, influence, and journey. Our writers try to capture their significance and encourage readers to empathize with their unique tales.
Executive Biography
Writing intriguing executive biographies highlighting your leadership, achievements, and vision isn't easy. But our experienced biography writers highlight competence while demonstrating a prestigious career path.
Personal Biography
If you want to share heartfelt, fascinating tales of your life, hire our writers for personal biography. Our concise narratives explore personal experiences to create a relevant journey that strikes a chord with readers.
Portrait Biography
We write rich portrait biographies that vividly depict people's life. Our writing reveals the characters' motivations, interests, and contributions while creating an unforgettable literary scene.
Intellectual Biography
Briefly and insightfully illuminate intellectual paths in intellectual biographies. Our clear prose charts the development of ideas, illuminating the significant influence that intellectual contributions have had on culture and philosophy.
YOUR UTMOST CHANCE OF BECOMING A PUBLISHED BESTSELLER WRITER
Our team of extremely talented ghost book writers and editors ensures that they don't waste a single drop of sweat, making you one of the most sought-after writers of the century!
Our Services!
Our immensely skilled authors are well-versed in how to create compelling and thought provoking work regardless of the genre. It brings us tremendous pride to share that we are powered by industry veterans who produce top-notch work.
Our Process Of Creating A Lasting Legacy For You!
Initial Consultation
Through a detailed consultation over the phone, or through virtual channels, we discuss your life journey, experiences, and the key moments you wish to highlight..
Research and Discovery
We gather information, documents, photographs, and any available materials that help us comprehensively view your experiences.
Narrative Blueprint
We create a narrative blueprint once we have gathered all the necessary information. This involves structuring the biography, identifying the key themes, and outlining the story's overall flow.
Writing and Crafting
Our skilled writers bring your life story to life, weaving together the narrative using vivid descriptions. We pay attention to the emotional nuances, ensuring that your biography resonates with readers personally.
Collaboration and Marketing
We share the draft with you, allowing you to provide feedback and insights. Your input is invaluable in ensuring that your unique voice shines through experienced book marketers.
Testimonials from Satisfied Clients
Our clients from a broad range of genres put their trust in us and we never disappoint them.
Joseph Boucher
I am overjoyed that I stumbled upon Writers of USA and decided to entrust them with writing my book. From start to finish, the process was incredibly transparent, and the team kept me in the loop every step of the way.
Annabell Ison
I have been getting assistance from Writers of USA for my content needs for the past two years and have always been satisfied. Their book writers are incredibly skilled.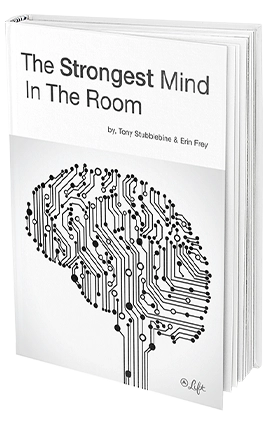 Moore W.
I am ecstatic about the results that Writers of USA have achieved in such a short time. I am thrilled with the final product; my readers have also fallen in love with the book.
Frequently Asked Questions
Firsthand facts and historical context are provided by personal interviews, documents, and records. The biography is enhanced by in-depth research materials and expert interviews.
Create a compelling story with a solid introduction, interesting middle, and impactful ending. Use vivid descriptions, strong emotions, and reflective thoughts to make the story relatable. To keep readers interested throughout the voyage, emphasize important moments, obstacles, and growth.
Scholarly chronicles, intellectual biography, life history writing, memoir, and narrative biographies are the most renowned.
We follow stringent ethical standards to protect your privacy and treat sensitive information with the utmost care. You don't need to be concerned about any private or delicate information being disclosed to us.
Let's Get Started!
Schedule an appointment with our book writers and start writing your first draft.