Hip-Hop Ghostwriters And Their Ability To Interpret Words From Shadow
Meet our ghostwriters for rappers, the incomprehensible poets of interpretation. With an extraordinary ability to read between the lines, they transform unspoken emotions into lyrical magic. Shadows may be their domain, but their impact is felt in every beat and verse. Witness the hidden brilliance of Hip Hop Ghostwriters as they breathe life into the soul of hip-hop, leaving a permanent mark on the music we love.
Ghostwritten Verses

Concept Development

Lyric Enhancement
Songwriting Collaboration

Album Coherence

Ghostwritten Albums
Uncover Your Hip Hop Legacy with Top Rap Ghostwriters for Hire
As storytellers and wordsmiths, Rappers express their thoughts and emotions through verses. However, directing the music industry while maintaining top-notch content can be demanding. Enter rap ghostwriters for hire, the unsung heroes who interpret artists' visions into fascinating verses. Collaborating with skilled ghostwriters allows rappers to focus on performances and creative direction while ensuring exceptional lyrical output.
Promote artists lyrical expression, focusing on performances and creative growth.
It It is resonating with the artist's personality and style.
Verses stay true to hip-hop's essence.
Offer engaging content, adapting to various hip-hop styles.
Maintain professionalism and confidentiality.
We We are leaving a lasting impression on listeners.
Empowers artists to reach new artistic heights.
How Hip-Hop Ghost Writers Can Enhance Your Music?
Our Exceptional hip-hop ghostwriter plays a pivotal role in the success of any hip-hop artist. We know that having competent and dedicated ghostwriting services can make all the difference in the trajectory of your music career. Our entire plan revolves around producing excellent lyrics and making them come across effortlessly to your audience.
We take pride in being one of the USA's most wanted hip-hop ghostwriting companies. Our marketing team develops a competitive strategy to ensure a brilliant end result for your music. Our rap ghostwriters have a proven track record of delivering premium content, and they put in the extra effort when needed to produce persuasive verses for more challenging songs. Our ghostwriting professionals have the expertise to turn your rough and dull track into an influential masterpiece.
Our registration process is simple and easy to follow. Create your account, submit your requirements, and let us handle the rest. We will assign your project to one of our talented hip-hop ghostwriters based on your genre and needs. From there, we take you on a journey from the initial draft to the final and publishing stages.
Our ghostwriters keep your music's essence while adding their creative touch to each verse. This makes your songs come to an exciting conclusion. With our support, you'll get closer to your desired destination, connecting with the audience that your music truly deserves. Let our rap writers enhance your theme and take it to new heights.
Expertise Needed For Best Ghostwriter For Rappers
Do you want to pen down your ideas in an appealing lyrics book, despite the hustle of your work life? Well, you're not alone. The power of words and unique content can be a game-changer in the music industry, with 73% of people skimming through blog posts and 27% consuming them thoroughly before making any decision. This is where you need the expertise of skilled ghostwriters for rappers to craft the perfect verses that will set you apart from the competition.
WritersofUSA specializes in providing world-class hip-hop writing services to benefit you as an artist. Our team of experienced US ghostwriters is dedicated to capturing your voice and expressing your ideas in your own words, making your music truly connects with your audience.
Our commitment to excellence begins the moment you reach out to us and ends once we hand over your potential bestseller. We understand the significance of your book being unique, helping you stand out in the industry, and catching the eye of your listeners. Let our creativity and expertise propel your music to new heights, making you more effective and convincing than ever before.
Why raise your pen when you can become a top seller with our extraordinary ghostwriting services? From crafting compelling lyrics to working on cover design, book publishing, and book marketing, we've covered you under one umbrella.
We know that each rapper's journey is distinct, and that's why our rap ghostwriters are dedicated to helping you create the scripts you've always wanted. One that tells your story and transforms your music career from low-profile to prominent.
Contact us now, and we'll provide a custom quote on catchy hip-hop lyrics. If needed, our hip-hop ghostwriters can help develop a music outline or exceptional wordplay development for your project.
Remember, an author can live yet another life when writing a new rap story. So, let us help you compose your musical journey and become the best version of yourself as an artist. Talk to us today and discover how we can assist you in rap writers services in your next chart-topping masterpiece.
From storytelling to wordplay, a skilled ghostwriter can adapt their writing style to match the rapper's unique voice. They excel at crafting hard-hitting punchlines, evocative metaphors, and thought-provoking themes that elevate the music to a whole new level.
Great rap lyrics often connect on an emotional level with the audience. The best ghostwriters have a keen sense of empathy and emotional intelligence, allowing them to tap into the rapper's emotions and experiences to create raw and powerful verses.
The Influence Of Rap Ghostwriters And Hip-Hop
Nonfiction Manuscript Writing
Nonfiction writing is an art that demands skill, dedication, and a deep understanding of the subject. Our team of seasoned nonfiction writers is ready to take on any story, sparing you from the hassle and saving your precious time. Discover how we craft powerful narratives that are both readable and relatable.
Fiction Manuscript Writing
The fiction genre demands creativity and constant tweaking to breathe life into characters and create mesmerizing stories. Rely on our proficient team to weave captivating tales that will leave your listeners spellbound. Learn how we bring characters to life and create stories that stand out from the crowd.
Lyrics Translation Services
Our talented hip hop ghostwriters are not just wizards of the wordplay, but also language specialists, making them adept at translating books in any genre to multiple languages. Reach a broader international audience or connect with fans from diverse backgrounds with our comprehensive book translation services.
SEO – Grabbing Hip-Hop Attention
The modern world is noticing your rap lyrics amidst the dominant sea of content. Our exceptional hip-hop book SEO services ensure that your books grab attention and attain the highest ranking on search engines, making you the talk of the music world. Discover how we can boost your online presence and reach new heights of success.
Rap Script Editing Services
A book's value lies not just in its content but also in its presentation. Our expert hip-hop ghostwriters editors, and proofreaders work tirelessly to refine your rap script, ensuring it meets the highest standards set by publishing houses. Learn how we promote your rap lyrics to perfection and make them more acceptable for publishing.
Artistic Book Cover Design
The first impression matters, and that's where our book cover designs come into play. From multicolored themed covers to title covers that perfectly inclose your genre and storyline, our artistic creations will make your book stand out on the shelves. Explore our designs that capture the essence of your work.
The Journey of Ghostwriters for Rappers
As a leading hip-hop ghostwriting company in the US, we take immense pride in our expertise at Ghostwriting Professionals. Our commitment to excellence shines through in every aspect of our services, ensuring the utmost satisfaction for our clients. With our team of star-studded hip-hop ghostwriters, we offer unique content creation, delivering appealing lyrics that resonate with your audience and lift your music to newer heights. Our rap writers possess the unique skill of discovering powerful stories and transforming them into lyrical masterpieces that leave a lasting impact.
The Magic of Our Hip-Hop Writing
When it comes to creating the most attractive hip-hop lyrics, rest assured! Our team of professional hip-hop ghostwriters. Unlike an agency, we don't have any middlemen fees to pay. You have the freedom to handpick the perfect ghostwriters for rappers who understand your unique style and vision. Your music deserves the utmost appreciation, and that's why we go above and beyond to deliver excellence in every verse. Our expert ghostwriters for rappers can transform your musical journey into an extraordinary masterpiece at a reasonable price.
AWARD-WINNING BOOK CREATION IS OUR FORTE


Why Should You Choose Our Rap Writers?
Our services include everything from ghostwriting to editing and publishing assistance. If you need help making a good story or want to make your writing better, our team of ghostwriting experts can assist you. We pride ourselves on providing exceptional service and producing high-quality work. Don't let your ideas gather dust on a shelf. Hire our hip-hop ghostwriters today, and let us help you bring your rap song to life. Trust us, as one of the top rap writing companies in the industry, to turn your hits into a bestseller. Perks you'll get after hiring us:
Quality Work
Our top focus is giving our clients high-quality work, and our rap writers for hire constantly think of the ideal strategy.
Timely Delivery
We're skilled, quick, and prepared. We make sure that our team meets all deadlines. Furthermore, we're always ahead of time.
Customer Satisfaction
Transform your writing aspirations into a reality with our rap writers. We guarantee satisfaction for every single we craft.
100% Ownership
We give 100% ownership of the rap-writing content to our clients.
Express Your Rap Journey Into Words With Our Skilled Rap Writers by Your Side!
Hire a hip-hop ghostwriter now, and start working on your first hit. Allow Us To Make You Realize Your Full Literary Potential and make you STAND OUT in the crowd of millions with your bestseller tune!
Toll Free: (833) 256-7171
Our Team Of Incredible Rap Writers!
ACTION RAP
If you are looking forward to writing a story full of action and adventure, you can rely on us to create appropriate content for this genre. We can compose stories to keep your audience engaged until the end.
CHILDREN RAP
It takes work to write a children's. The tone, voice, narration, and so on must be precisely right to captivate small minds. Hire our professional rap writers today if you want to be a children's author.
FANTASY RAP
Do you want to write a fantasy story of witches, wizards, magicians, and talking furniture or animals? Allow our rap writers to work on your project because they have years of experience creating fantasy novels.
EROTIC RAP
Are you a fan of erotic novels and want to write verses for one? We can assist you in writing your erotic novel rap game. If you have a plot in mind, drop us a message, and we'll take over your project and put your thoughts into words.
SUSPENSE RAP
A well-written suspense or thriller is the only thing that can keep a reader up at night. If renowned authors like Stephan King inspire you, you can release a banger that fits this genre's requirements. Get in touch with us.
ROMANTIC RAP
John Green, Stephanie Meyer, and Daniel Steel served as inspirations. You can hire a writer for your love song. Over the years, our writers have read and written about several romantic verses for clients; they can do the same for you!
YOUR UTMOST CHANCE OF BECOMING A PUBLISHED BESTSELLER WRITER
Our team of extremely talented ghost book writers and editors ensures that they don't waste a single drop of sweat, making you one of the most sought-after writers of the century!
Our Services!
Our immensely skilled authors are well-versed in how to create compelling and thought provoking work regardless of the genre. It brings us tremendous pride to share that we are powered by industry veterans who produce top-notch work.
Our Process of Hip Hop Writing
Artistic Brainstorming
Our journey begins with an immersive brainstorming session. We delve into your vision, style, and message to craft a unique hip-hop narrative that resonates.
Lyric Crafting Magic
Our wordsmiths weave your thoughts into compelling lyrics. With rhythm and rhyme, we transform concepts into lyrical masterpieces that capture your essence.
Authentic Voice Cultivation
Our skilled writers meticulously study your style, persona, and voice. They infuse authenticity into every line, ensuring your lyrics reflect your identity.
Collaborative Composition
We collaborate closely with you, fine-tuning the lyrics to perfection. Your feedback is valued at every step, ensuring the lyrics align with your artistic vision.
Professional Audio Integration
Elevate your lyrics with professional audio integration. Our music experts collaborate to create an impactful sonic experience that complements your lyrics.
The List of Un-Countable Delighted Clients
Jake M
Working with the rap ghostwriters from this agency was an absolute game-changer for my music career. They understood my vision and style so well, and the verses they crafted were on point! Now, I can focus on perfecting my performances and connecting with my fans, knowing that my lyrics are in the hands of true professionals
Maya G
I couldn't be happier with the authentic verses delivered by the ghostwriters. They captured my emotions and experiences perfectly, turning my personal journey into captivating storytelling. Their deep insight into hip-hop culture shines through, and I'm grateful for the impact their words have had on my music
Jordan R
The professionalism and confidentiality maintained by the rap ghostwriters truly impressed me. They respected my creative ownership and brought fresh ideas to the table, elevating my songs to a whole new level. I highly recommend their services to any artist looking to unleash their true potential in the hip-hop world.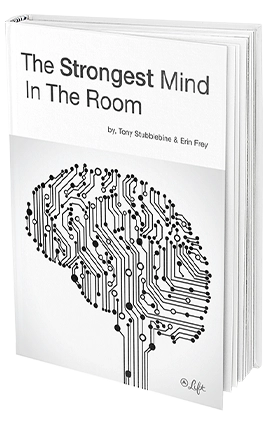 Frequently Asked Questions
Rap ghostwriters are skilled writers who collaborate with hip-hop artists to craft compelling lyrics for their songs. They interpret the artist's vision and create authentic verses that resonate with the artist's style and emotions, ultimately enhancing the overall impact of the music.
Professional rap ghostwriters prioritize confidentiality and respect the artist's creative ownership. They sign non-disclosure agreements (NDAs) to protect the artist's identity and intellectual property, ensuring that all collaboration remains private and secure.
Experienced rap ghostwriters deeply understand various hip-hop styles and sub-genres. They have the versatility and adaptability to create engaging content that aligns with the artist's preferred style, whether it's boom-bap, trap, conscious, or any other genre within hip-hop.
Rap ghostwriters can be instrumental for both emerging and established artists. For aspiring talents, ghostwriters provide professional-quality lyrics that lift their music, helping them stand out in a competitive industry. Established icons benefit from collaborating with ghostwriters by exploring fresh perspectives, enhancing their storytelling, and maintaining consistent lyrical brilliance throughout their musical journey.
Let's Get Started!
Schedule an appointment with our book writers and start writing your first draft.