High-Quality Beauty Ghostwriting Services
Our beauty ghostwriters understand the beauty industry's nuances, where trends evolve rapidly and consumer engagement is paramount. Our team of professional beauty ghostwriters are experts at crafting compelling content tailored to your brand's unique identity. Whether you need product descriptions, beauty blogs, or social media content, we've got you covered.
Exceptional Beauty Knowledge

Get Published Among The Top Journals

Persuasive Content
Feedback for Growth

Accurate Content
Hire the Best Beauty Ghostwriters To Get The Most Accurate Content
When it comes to medical content, precision and accuracy are paramount. Our team of top-tier medical ghostwriters is dedicated to ensuring that your content is not only engaging but also rigorously accurate. With a wealth of experience and a commitment to staying up-to-date with the latest medical advancements, our writers craft content that's not just informative but also trustworthy.
Whether it's research papers, patient materials, or medical reports, we deliver the highest level of accuracy. When accuracy matters most, trust our medical ghostwriters for content you can rely on.
Expertise in the Beauty Industry
Creativity and Innovation.
Versatility
Time and Resource Efficiency.
Confidentiality
AWARD-WINNING BOOK CREATION IS OUR FORTE


Reasons To Hire Our Beauty Ghostwriters
We don't just throw the arrow in the air; we aim for the bull's eye – our goal is set – that is, to give the best services possible to our clients. That's why we claim to be the best when it comes to Beauty Ghostwriting. You may ask how. Well, that's why below are 6 convincing reasons to hire our Beauty ghostwriters and reach new heights.
Masters of the Beauty World
Our team comprises experts with an in-depth knowledge of the beauty and cosmetics industry, guaranteeing content that resonates with your audience.
Creative Wizards
Creativity is in our DNA. We infuse every piece with imaginative flair, ensuring your beauty content is not just informative but captivating.
Diverse Content Creation
From enticing product descriptions to engaging blog posts, our ghostwriters cover a wide spectrum of content types, meeting all your beauty writing needs.
SEO Savvy
We're well-versed in beauty-related SEO. Our content not only informs but also ranks higher in search results, bringing more eyes to your brand.
Bring Your Story to Life With a Book Writer by Your Side!
Hire a book writer now, and start working on your first book. Allow Us To Make You Realize Your Full Literary Potential and make you stand out in the crowd of millions with your bestseller book!
Toll Free: (833) 256-7171
Beauty Ghostwriting Services To Help Your Content Shine Like Your Face
Product Descriptions
Our beauty ghostwriters craft alluring and informative product descriptions. From skincare to makeup, we ensure your products shine with enticing details, helping customers make informed choices.
Blog Posts and Articles
Enhance your beauty blog or website with well-researched and engaging posts. Whether it's the latest makeup trends or skincare tips, we provide content that captivates your audience.
Social Media Content
From Instagram captions to Facebook posts, we create content that sparks engagement. Our beauty-focused content will boost your presence on social platforms.
Beauty Guides and E-books
Educate your audience with comprehensive beauty guides and e-books. We cover topics like skincare routines, makeup techniques, and product recommendations.
Email Campaigns
Drive sales and customer engagement with our beauty-focused email campaigns. We craft persuasive content that compels subscribers to take action.
Press Releases
When you're launching a new beauty product or service, our ghostwriters can create compelling press releases that generate buzz in the beauty industry.
YOUR UTMOST CHANCE OF BECOMING A PUBLISHED BESTSELLER WRITER
Our team of extremely talented ghost book writers and editors ensures that they don't waste a single drop of sweat, making you one of the most sought-after writers of the century!
Our Services!
Our immensely skilled authors are well-versed in how to create compelling and thought provoking work regardless of the genre. It brings us tremendous pride to share that we are powered by industry veterans who produce top-notch work.
The Beautiful Process of Our Beauty Ghostwriting Services
People often ask how we do our work to perfection. Here is our process of making the best beautiful content for your beauty magazine.
Planning
We begin by understanding your specific beauty content needs. This phase involves a detailed consultation to align our services with your goals. We'll discuss your target audience, content requirements, and timeline.
Topic Selection
Our beauty ghostwriters conduct thorough research to gather insights on the latest beauty trends, consumer preferences, and industry developments. We collaborate with you to select compelling topics that resonate with your audience.
Content Creation
With research in hand, our writers start crafting your beauty content. Whether it's product descriptions, blog posts, or social media content, we infuse creativity and expertise into every piece.
Editing and Revision
After the initial draft, our team of editors reviews the content for accuracy, style, and SEO optimization. We make necessary revisions to ensure your content meets the highest standards.
Implementation
We deliver the final content to you in your preferred format. You can then implement it on your website, blog, or social media channels.
Satisfied Customers Testimonials
Our clients from a broad range of genres put their trust in us and we never disappoint them.
Joseph Boucher
I cannot express how grateful I am for the outstanding beauty content provided by the Beauty Ghostwriters team. Their in-depth knowledge of the industry, combined with creative writing skills, has truly elevated our brand. Our website now boasts engaging and informative content that keeps our audience coming back for more. Kudos to the talented writers!
Annabell Ison
The Beauty Ghostwriting team exceeded our expectations. We needed compelling product descriptions for our cosmetics line, and they delivered beyond perfection. The content was not only enticing but also optimized for search engines, helping us rank higher in search results. We look forward to more collaborations.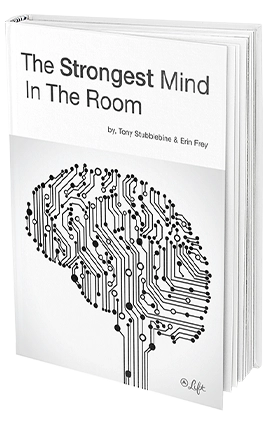 Moore W.
I was struggling to maintain a beauty blog that stood out in a crowded space. Beauty Ghostwriters transformed my blog with their creative and well-researched posts. The content has significantly boosted my followers and engagement. I'm impressed with the quality and professionalism of their services.
Frequently Asked Questions
Beauty ghostwriting is a service where professional writers create beauty-related content on your behalf. This can include product descriptions, blog posts, social media content, and more. The writer remains anonymous, and you claim authorship of the content.
Hiring a beauty ghostwriter ensures that your beauty content is expertly crafted, engaging, and well-optimized for SEO. It saves you time and resources, allowing you to focus on your core business.
A reputable beauty ghostwriting service will take the time to understand your brand, style, and target audience. They may request brand guidelines, conduct interviews, or ask for samples of your previous content to ensure a perfect match.
Yes, experienced beauty ghostwriters understand the importance of SEO in the beauty industry. They incorporate relevant keywords and best practices to help your content rank higher in search results.
Yes, confidentiality is typically assured when working with beauty ghostwriters. Reputable services uphold strict confidentiality agreements to ensure that your content remains your exclusive property.
Beauty ghostwriters can create a wide range of content, including product descriptions, blog posts, social media content, beauty guides, reviews, and more. Their versatility ensures you can meet your content needs effectively.
Let's Get Started!
Schedule an appointment with our book writers and start writing your first draft.