THE ULTIMATE BRILLIANCE WITH OUR BOOK EDITING SERVICES!
Whether it consists of ten chapters or less than that, if you are handing over your book to us, you won't have to be worried about anything because our editors will take care of everything, even if you want it to be developmental editing. We ensure that each chapter's plot, theme, and tone are updated with no visible errors.
Our expert editors have extensive knowledge of editing and reviewing books. You may use their expertise to improve your papers. Thanks to our USA writers, every piece of writing will be perfect. We edit content according to your specifications and promise positive outcomes.
EXPERIENCED BOOK EDITORS FOR HIRE!
Our book editing organization is committed to assisting authors in improving their writings. Our team of seasoned editors is passionate about assisting writers in their endeavors and has a plethora of knowledge in the publishing sector. We have the knowledge and experience to assist you in improving your writing and getting it ready for publication, whether you are a seasoned author or a first-time author.
To make sure that your book is the best it can be, we offer thorough editing services covering everything from grammar and spelling to general organization and readability. A writer always wants perfection, so they need someone to review their work after finishing the final draft, and that's where most people approach our professional book editors. Here's what we offer:
We ensure thorough reading of the entire book during the editing process.
Meticulously check each syllable and punctuation for accuracy.
We emphasize critical analyses as an integral part of our editing services for books.
Our experienced and professional editors provide valuable feedback, suggestions, and constructive criticism.
Our writers have a systematic approach to editing with continuous communication and updates for clients.
Our professional book editing service ensures that the writers are kept informed of any suggested changes or feedback from the editor.
AWARD-WINNING BOOK CREATION IS OUR FORTE


Why Choose Our Book Editorial Services
Our services include everything from ghostwriting to editing and publishing assistance. Whether you need help crafting a compelling storyline or want to polish your manuscript, our team of experienced individuals is here to help. We pride ourselves on providing exceptional service and producing high-quality work. Don't let your ideas gather dust on a shelf. Hire the best book editors today,
Quality Work
Our top focus is giving our clients high-quality work, and our book editors for hire constantly think of the ideal strategy.
Timely Delivery
We're skilled, quick, and prepared. We make sure that our team meets all deadlines. We're always ahead of time.
Customer Satisfaction
Transform your writing aspirations into a reality with our services. We guarantee satisfaction for every project we craft.
100% Ownership
We give 100% ownership of the book-writing content to our clients.
Bring Your Story to Life With a Book Writer by Your Side!
Hire a book writer now, and start working on your first book. Allow Us To Make You Realize Your Full Literary Potential and make you stand out in the crowd of millions with your bestseller book!
Toll Free: (833) 256-7171
Types of Various Book Editing Services We Provide!
Developmental Editing
Developmental editing is reading your manuscript and determining which parts must be more precise and effective. Our book editing service changes the content, rearranges the text and tables, adds more content if needed, and eliminates paragraphs that detract from the quality of the content.
Line Editing
If your book requires line editing at its finest, you won't have to go anywhere else because we provide you with that, also. Thai editing needs a little more attention since it includes writing style, language, and grammatical errors, but none of this can come in our editor's way.
Structural Editing
If your book is poorly constructed, you can't expect it to be a bestseller because a reader sees everything. It includes the graphic, spacing, format, and margins editing. Everything in your book must be perfectly written to reach potential customers or readers.
Copyediting
Another editing service we provide is copyediting, which mostly refers to technical changes in your content to ensure that your book checks all the boxes. If you dream of publishing your book, our editors ensure it is written according to publishing standards.
Editorial Assessment
Besides offering editing services, our editors corroborate if you need editorial assessments. It's a brief report about what changes are required for your book to prepare it for publishing standards.
YOUR UTMOST CHANCE OF BECOMING A PUBLISHED BESTSELLER WRITER
Our team of extremely talented ghost book writers and editors ensures that they don't waste a single drop of sweat, making you one of the most sought-after writers of the century!
Our Services!
Our immensely skilled authors are well-versed in how to create compelling and thought provoking work regardless of the genre. It brings us tremendous pride to share that we are powered by industry veterans who produce top-notch work.
Our Process Of Book Editing
Consultation
Start by consulting our professionals through our customer representative services and tell them what updates you require for your book.
Reviewing
After getting our hands on your book, we review it to see if there are any visible errors or what changes are needed. The areas that need more attention will be highlighted.
Editing and proofreading
Then the book will be sent to our editing and proofreading team; they ensure that the sentence formation and punctuations are correct alongside vocabulary.
Formatting, Typesetting, and Design
We don't only have great writers but artisans as well; a well-written book needs a well-structured format, fonts, and cover design.
Publishing
Once our team is done doing its job, we will connect with you to give it a final push through the publication process.
Testimonials from Satisfied Clients
Our clients from a broad range of genres put their trust in us and we never disappoint them.
Joseph Boucher
I am overjoyed that I stumbled upon Writers of USA and decided to entrust them with writing my book. From start to finish, the process was incredibly transparent, and the team kept me in the loop every step of the way.
Annabell Ison
I have been getting assistance from Writers of USA for my content needs for the past two years and have always been satisfied. Their book writers are incredibly skilled.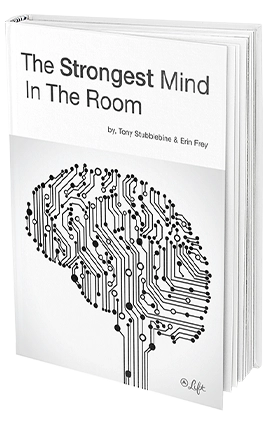 Moore W.
I am ecstatic about the results that Writers of USA have achieved in such a short time. I am thrilled with the final product; my readers have also fallen in love with the book.
Frequently Asked Questions
The primary concerns of a book editor are the general organization of the book, ensuring that the format is professional, and making any necessary adjustments to the presentational style of the book.
It's common to mix up book editing and book proofreading. The formatting of a book is handled through book editing, and any grammatical, spelling, or punctuation mistakes are fixed during book proofreading. The process of publishing a book ends with book proofreading.
There are always going to be mistakes in books written by one person. The issue, though, is when these flaws are not corrected. Since self-made mistakes are not strictly blunders, the human mind tends to overlook them. Therefore, it is always preferable to use experienced book editors to ensure your manuscript is flawless before publication.
If you're employing a book editor for the first time, you should always choose one that meets most of your needs, if not all. If you want your book to be perfect, an experienced book editor is a need. You should always choose an editing service with the greatest advantages because book editing involves more than just fixing grammar errors.
Let's Get Started!
Schedule an appointment with our book writers and start writing your first draft.