Custom Comic Book Illustration Services
Comic book illustrations are a powerful medium that immerses readers in awe of action, emotion, and fantasy. Our team of skilled comic book illustrators understands the essence of visual storytelling and brings their artistic prowess to every panel. Here's why you should choose our Custom Comic Book Illustration service:
Tailor-made illustrations that elevate the intensity and allure of your comic book.

A proven track record of providing top-notch illustrations for thrilling comic adventures.

Years of experience in capturing the essence of characters, settings, and dynamic action.

Entrust your comics to our illustrators, and watch the pages come alive with energy.

Unleash the power of visually engaging artwork that leaves a lasting impact.
Hire Our Team Of Best Comic Book Illustrators
Comic book illustration demands a fusion of artistic skill and storytelling finesse to captivate readers. Our team of professional comic book illustrators possesses the expertise to bring your characters and narratives to life. Whether you need illustrations for superhero epics, sci-fi sagas, or fantasy worlds, our illustrators have got you covered. Here's what you can expect from our comic book illustrators:
Dynamic illustrations that depict action, emotion, and cinematic storytelling.
Expertly designed characters, settings, and layouts for an immersive reading experience.
Our illustrators are passionate about crafting visually stunning and impactful comics.
Witness your ideas leap from script to vibrant illustrations that grip readers.
Trust our comic book illustrators to elevate your stories into visual masterpieces.
AWARD-WINNING BOOK CREATION IS OUR FORTE


Why Should You Choose Our Comic Book Illustrators?
Our Comic Book Illustration service caters to diverse comic book genres, from heroic sagas to intergalactic adventures. Don't let artistic challenges hold back your comics' potential. Choose the best Comic Book Illustration service today and watch your visual stories come to life. Here are the perks you'll enjoy after hiring us:
Quality Work
Our top focus is giving our clients high-quality work, and our book writers for hire constantly think of the ideal strategy.
Timely Delivery
We're skilled, quick, and prepared. We make sure that our team meets all deadlines. We're always ahead of time.
Customer Satisfaction
Transform your writing aspirations into a reality with our book writing services. We guarantee satisfaction for every book we craft.
100% Ownership
We give 100% ownership of the book-writing content to our clients.
Transforming Your Good Comic Into A Better One!
Hire our comic book illustrators now and unleash the power of captivating artwork. Let Us Help You Illuminate Your Comics with Dynamic Illustrations and Ignite Imagination!
Toll Free: (833) 256-7171
Hire Our Team Of Best Childrens Book Illustrators To Make Your Book Error-Free
Typographical Illustrations
Transmit creativity as words modify into a visual symphony that dances across the canvas. Every letter turns into a canvas of emotion and atmosphere, crafting a visual feast that enhances the story's impact.
Minimalistic Illustrations
Every stroke becomes a vital note in the composition, achieving maximum impact with minimal lines. Dive deeper as carefully selected elements invite young readers to explore beyond the surface, sparking curiosity with every stroke.
Hand-Drawn Illustrations
The charm of handcrafted illustrations lies in the dedication etched in every stroke. With tactile textures and heartfelt artistry, characters and scenes spring to life, capturing young imaginations in a way only skilled hands can.
Photography Illustrations
Witness reality blend seamlessly with the temptingness of children, where our artists transform real-world elements into magical scenes. Through expert manipulation, each frame becomes a portal to fantastical worlds, enhancing your story with visual intricacies.
Clean Design Illustrations
Let your child's story shine, with emphasis on readability and impact. Precise compositions and clean lines guide readers through characters' emotions and plot twists, creating an immersive journey that leaves young minds captivated.
Retro Illustrations
Travel through time with the charm of past childhood generation, breathing life into your tales. Our artists expertly capture classic illustration styles, evoking nostalgia that resonates across generations, transporting readers to the magic of a bygone age.
YOUR UTMOST CHANCE OF BECOMING A PUBLISHED BESTSELLER WRITER
Our team of extremely talented ghost book writers and editors ensures that they don't waste a single drop of sweat, making you one of the most sought-after writers of the century!
Our Services!
Our immensely skilled authors are well-versed in how to create compelling and thought provoking work regardless of the genre. It brings us tremendous pride to share that we are powered by industry veterans who produce top-notch work.
Our Process of Comic Book Illustrations
Details of Your Order
We start by gathering every shade of your vision. From character descriptions to scene settings, we ensure that every detail is captured, creating a roadmap for the artistic adventure ahead.
Rough Draft of The Illustrations
Our skilled illustrators take your vision and craft a preliminary visual narration. This rough draft serves as the foundation, where characters begin to take form and scenes start to unfold.
Time to Bring The Illustrations to Life
We infuse vibrant colors, intricate details, and a touch of magic into each illustration.
Approval
This step ensures that the visuals align with your creative vision and narrative. Your feedback guides us to perfection, ensuring that each illustration connects with the spirit of your comic book.
Ready To be Published
The journey concludes with your comic book illustrations ready to take their place in the spotlight for print or digital platforms, to transport readers into the domains you've imagined.
The List of Un-Countable Delighted Clients
Nicholas Ball.
I had a great experience working with Comic Book Illustration Service. They understood my vision and delivered amazing illustrations that matched my style and tone. They were also very responsive and flexible throughout the process. I highly recommend them to anyone looking for a reliable and talented comic book illustrator.
Pablo Stevenson.
Comic Book Illustration Service is the best thing ever happening to my comic book project. They turned my rough sketches into stunning and professional comic book art. They also gave me valuable feedback and suggestions that improved my story and characters. They are not just illustrators but storytellers.
Wallace Joseph.
If you need a comic book illustration service, look no further than Comic Book Illustration Service. They are the ultimate partner for comic book creation. They have a team of skilled and experienced illustrators who can handle any genre and style. They also have a fast and smooth workflow that ensures timely delivery and quality results. They are simply awesome.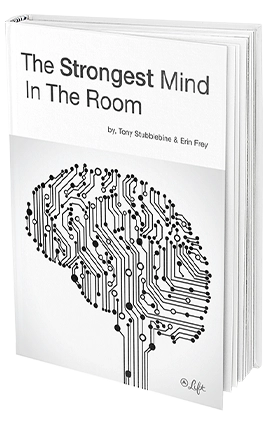 Frequently Asked Questions
Absolutely. Our illustrators are skilled in various comic styles, from traditional superheroes to manga and beyond.
We collaborate closely with writers to understand the narrative's mood and themes, ensuring illustrations enhance the storytelling experience.
Our "Captivating Cover Art" and "Layout and Composition Planning" services ensure your comic's visual appeal and seamless flow.
Yes, we offer both options. Our illustrators excel in creating dynamic black-and-white artwork or vibrant colored visuals, depending on your preference.
Let's Get Started!
Schedule an appointment with our book writers and start writing your first draft.