Hire The Best, Most Experienced Rhyme Writers!
We provide various ghostwriting services, including rhyme writing, to meet your needs. One of the most well-known and frequently encountered forms of writing is rhyme. Rhyme writing is interesting and captivating, quickly drawing in the audience. If you have a message you believe the world needs to hear, your ultimate choice should be a professional and passionate rhyme writer who can make your words rhyme. Whether you want your rhyme to be a jingle or a full-fledged song, hiring a rhyme writer to ensure it captures maximum attention.
Prime Time For A Ghost Rhyme!
Our business uses rhyming schemes to make concepts and stories come to life. We are dedicated to exceeding your expectations, no matter what they may be. We can assist you if you have a wonderful idea or an engaging tale to tell the world. Your experiences will be written most fascinatingly and engagingly, thanks to our staff of expert rhyme writers.
We are qualified to give your words the literary flair they merit, resonating with readers and leaving a lasting impact thanks to our years of experience. Let us serve as your creative outlet, and use our superb rhyming writing to elevate your ideas. We suggest our rhyme writing agency not because we own it but because we understand what goes into creating a rhyme that stays with people for a lifetime. Creating rhymes is the most appealing, besides all our other services.
AWARD-WINNING BOOK CREATION IS OUR FORTE


Why Choose Our Rhyme Writing Services?
Ready to set your verses in motion? The wait is over—hire our skilled rhyme writers and take the first step toward turning your poetic ideas into captivating verses. Let us guide you in crafting rhymes that resonate, enchant, and leave a lasting impact. Here's why you should choose us:
Harmonizing Your Ideas
Your poetic thoughts deserve to shine. Our experienced writers are poised to transform your concepts into rhythmic and resonant verses that captivate both heart and mind.
Diverse Themes and Styles
Poetry spans a spectrum of themes and forms. We connect you with a writer specializing in your preferred style, sonnets, free verse, haikus, or any other form you envision.
Emotionally Resonant
Rhymes have the power to evoke emotions. Our writers expertly blend imagery, metaphor, and language to create verses that stir the heart and leave a lasting impression.
Punctual Poetry
Time matters, and so do your deadlines. We commit to delivering your rhythmic compositions within your set time frame, allowing you to share.
We Make Your Words Rhyme With Ease And Grace!
Let us be your guiding light in crafting rhymes that resonate, mesmerize, and leave an indelible mark. Here's why you should entrust your poetic aspirations to us:!
Toll Free: (833) 256-7171
Our Professional Rhyme Writers Offering Various Types Of Rhyme In No Time!
ALTERNATE RHYME
If you have studied music, you might have a little understanding of rhyme writing and how many types of rhymes are there. Whether it's AABB or ABCD, our rhyme writers know their ABCD pretty well; you can surely count on them for alternate rhyme!
COUPLED RHYME
Another common rhyme pattern is two lines stanza, AA BB or CC. If you are struggling with coupled rhyme, our professional rhyme writers can provide you with the needed assistance.
HALF RHYME
Half rhyme consists of words that rhyme but are not identical. These are minor details that our rhyme writers never miss. Drop us a message if you want someone to compose a half-rhyme for you.
INTERNAL RHYME
Add quality to your music and make it more rhythmic with our internal rhyme category. The great thing about our rhyme writing service is that you'll find each category here and won't have to wander anymore.
CUSTOMIZED RHYME
Last but not least, you can also customize your rhymes. All you are required to do is get in touch with our writer and share your ideas; our rhyme writers will work right after that to compose a customized rhyme for you!
YOUR UTMOST CHANCE OF BECOMING A PUBLISHED BESTSELLER WRITER
Our team of extremely talented ghost book writers and editors ensures that they don't waste a single drop of sweat, making you one of the most sought-after writers of the century!
Our Services!
Our immensely skilled authors are well-versed in how to create compelling and thought provoking work regardless of the genre. It brings us tremendous pride to share that we are powered by industry veterans who produce top-notch work.
The Writers Of USA Rhyme Writing Process
Ideation and Consultation
We delve into your thoughts, ideas, and themes through proper consultation. Our experts collaborate closely with you to grasp the essence of your verses.
Customized Writer Match
We handpick a rhyme writer whose expertise aligns with your style and theme; we ensure your chosen writer is skilled in the specific rhythm and tone you desire.
Conceptual Crafting
Our Writers meticulously choose words, metaphors, and imagery that resonate with your intended message.
Drafting Manuscript
Collaboration is at the core of our process. Our writer keeps you engaged throughout, sharing drafts and seeking your feedback. This collaborative synergy is interwoven into the verses.
Refinement and Delivery
Your verses are a work of art, and art deserves refinement. Our writers meticulously polish each line. Once the verses are finely tuned, they are delivered to you within the agreed-upon timeframe.
Testimonials from Satisfied Clients
Our clients from a broad range of genres put their trust in us and we never disappoint them.
Joseph Boucher
I am overjoyed that I stumbled upon Writers of USA and decided to entrust them with writing my book. From start to finish, the process was incredibly transparent, and the team kept me in the loop every step of the way.
Annabell Ison
I have been getting assistance from Writers of USA for my content needs for the past two years and have always been satisfied. Their book writers are incredibly skilled.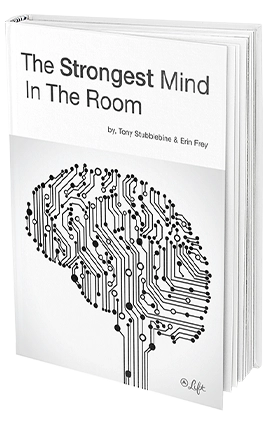 Moore W.
I am ecstatic about the results that Writers of USA have achieved in such a short time. I am thrilled with the final product; my readers have also fallen in love with the book.
Frequently Asked Questions
Paying close attention to the details and having a firm grasp of poetic devices are necessary to improve your poetry's rhyme scheme and rhythm. To comprehend various rhyme schemes and rhythmic patterns, read the works of renowned rhyme authors.
It's crucial to consider several important factors while crafting rhymes for children's books. Ensure the language and terminology are accessible to and acceptable for youngsters first. Use clear, captivating language to get their attention. Use a lighthearted and bouncy tone to keep their attention. A professional rhyme writer with experience writing for kids would also be worth hiring.
It takes great thought to balance inventiveness and preserve your rhymes' intended message. Expressing your creativity is important, but it's also essential to properly communicate the intended message or story. One strategy to give your rhymes more depth is to develop several concepts and experiment with poetic devices, such as metaphors, similes, and personification.
Yes! Hiring a professional rhyme writer is a great choice if you need help with rhymes. Many talented rhyme writers are available for hire online through specialized platforms.
Let's Get Started!
Schedule an appointment with our book writers and start writing your first draft.