Looking for Narrative Writers for Hire to Unleash Your Imagination?
Have you ever dreamed of taking your readers on a captivating journey through your words? Do you want to weave stories that resonate deeply with your audience? Look no further! Our talented narrative writers are here to craft extraordinary stories that will mesmerize your readers. Here's why you should choose our Narrative Writing service:
Tailor-made narratives that engage and enchant readers.

A proven track record of crafting compelling and emotionally resonant stories.

Years of experience in crafting narratives across various genres and styles.

Entrust your storytelling aspirations to our writers and let them work their magic.

Join the ranks of acclaimed storytellers with our exceptional narrative writing.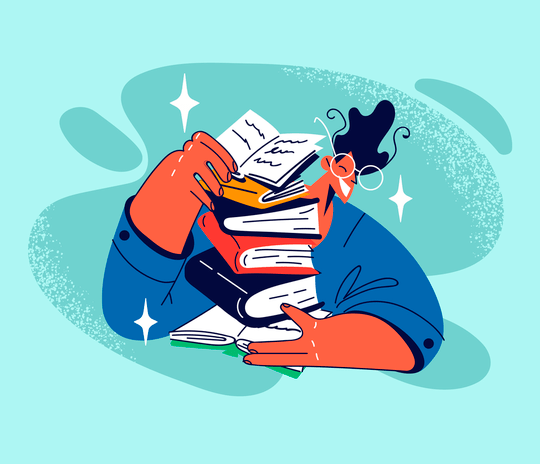 Tell Your Story with Style and Flair with Amusing Narrative Writing Services
Narrative writing requires a delicate balance of creativity, structure, and emotion. Our team of professional writers is adept at creating narratives that are both captivating and impactful. Whether you need a short story, novel, or screenplay, our writers can breathe life into your ideas. Here's what you can expect:
Immersive narratives that transport readers to different worlds and periods.
Expertly crafted characters that elicit empathy and connection.
Our writers are passionate about exploring various themes and genres to create unique narratives.
Embrace the power of storytelling to inspire, entertain, and evoke emotions.
Trust our narrative writers to craft stories that linger in the hearts of your readers.
AWARD-WINNING BOOK CREATION IS OUR FORTE


Why Should You Hire a Narrative Ghostwriter?
Our services include everything from ghostwriting to editing and publishing assistance. Whether you need help crafting a compelling storyline or want to polish your manuscript, our team of experienced individuals is here to help. We pride ourselves on providing exceptional service and producing high-quality work. Don't let your ideas gather dust on a shelf. Hire the best narrative writer today, and let us help you bring your website ranked. Trust us, as one of the industry's top writing companies. Perks you'll get after hiring us:
Quality Work
Our top focus is giving our clients high-quality work, and our book writers for hire constantly think of the ideal strategy.
Timely Delivery
We're skilled, quick, and prepared. We make sure that our team meets all deadlines. We're always ahead of time.
Customer Satisfaction
Transform your writing aspirations into a reality with our book writing services. We guarantee satisfaction for every book we craft.
100% Ownership
We give 100% ownership of the book-writing content to our clients.
Your Voice, Your Vision, Your Story. Our Words!
Your story deserves to be told, but in a professional, creative, and honed manner. Hire a narrative writer now, and relax. Allow Us to do justice to your inspiring story and have the opportunity to turn your visitors into customers.
Toll Free: (833) 256-7171
Our Team Of Incredible Writers Can Construct Stories In Various Genres!
Fictional Worlds
Immerse yourself in the realm of fiction, where our writers craft captivating stories that ignite the imagination. From epic fantasy sagas to gripping mysteries, our fictional narratives are built on intricate plots, well-developed characters, and vivid settings that transport readers into new dimensions.
Real-Life Tales
Explore the world of true stories with our real-life narrative writing services. Our skilled writers bring biographies, memoirs, and autobiographies to life, capturing the essence of real individuals and their remarkable journeys. These narratives showcase the resilience, triumphs, and struggles of inspiring people.
Educational Narratives
Education meets entertainment through our educational narrative writing. We create informative narratives that educate while engaging readers. Whether historical accounts, scientific explorations, or cultural insights, our writers weave facts and knowledge into narratives that make learning a captivating experience.
Digital Adventures
Narratives extend beyond traditional mediums. Our digital narrative writing services cover a range of formats, including interactive stories, video scripts, and content for digital platforms. These narratives leverage technology to engage audiences in immersive and dynamic ways.
Brand Storytelling
Elevate your brand's identity with compelling brand storytelling. Our writers craft narratives that resonate with your audience, conveying the essence of your brand's values, mission, and personality. Whether for marketing campaigns or corporate communication, our brand narratives leave a lasting impact.
YOUR UTMOST CHANCE OF BECOMING A PUBLISHED BESTSELLER WRITER
Our team of extremely talented ghost book writers and editors ensures that they don't waste a single drop of sweat, making you one of the most sought-after writers of the century!
Our Services!
Our immensely skilled authors are well-versed in how to create compelling and thought provoking work regardless of the genre. It brings us tremendous pride to share that we are powered by industry veterans who produce top-notch work.
Our Process of Narrative Writing!
Conceptual Embarkment
Our journey starts with diving into your ideas and aspirations. We explore the essence of your narrative, laying the foundation for a captivating story.
Character Evolution
Our writers meticulously craft multidimensional characters. With depth and authenticity, we ensure your characters resonate with readers, eliciting empathy and connection.
Plot Architectures
We intricately construct the narrative's plot, weaving twists and turns that engross readers. From rising action to climax, we ensure a journey worth experiencing.
Dialogues that Echo
We infuse dialogues with authenticity and relevance. Each exchange reflects character dynamics, enriching the narrative's emotional tapestry.
Story Stitching & Promotion
Our narrative writing process culminates in the seamless stitching of elements. Every chapter, scene, and character converge to create a compelling story that captivates and lingers.
Testimonials from Satisfied Clients
Our clients from a broad range of genres put their trust in us and we never disappoint them.
Joseph Boucher
I am overjoyed that I stumbled upon Writers of USA and decided to entrust them with writing my book. From start to finish, the process was incredibly transparent, and the team kept me in the loop every step of the way.
Annabell Ison
I have been getting assistance from Writers of USA for my content needs for the past two years and have always been satisfied. Their book writers are incredibly skilled.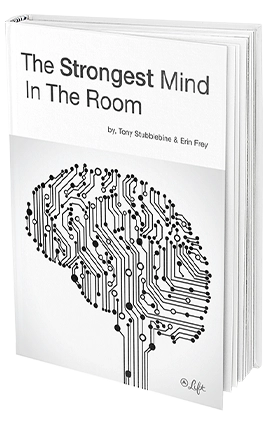 Moore W.
I am ecstatic about the results that Writers of USA have achieved in such a short time. I am thrilled with the final product; my readers have also fallen in love with the book.
Frequently Asked Questions
Our narrative writers begin the process with a detailed understanding of your vision and preferences. We seek your feedback and incorporate your ideas throughout writing to ensure the narrative aligns perfectly with your vision.
Our narrative writers are proficient in various genres, including fantasy, romance, horror, sci-fi, mystery, historical fiction, young adult, and thriller. We can tailor the narrative to suit the genre and style you prefer.
Our narrative writers can craft stories suitable for different age groups, including children, young adults, and adults. We adjust the tone, language, and content to resonate with the target audience.
Yes, we provide ghostwriting services for narratives. If you have a compelling story idea but need a skilled writer to bring it to life, our narrative writers are ready to assist you.
Let's Get Started!
Schedule an appointment with our book writers and start writing your first draft.