The Secrets of Sci-Fi with Our Expert Sci-Fi Writers Unlocked!
Science fiction is a genre that transcends boundaries and transports readers to distant planets, alternate dimensions, and futuristic societies. Our team of skilled sci-fi writers shares your passion for the extraordinary, and we're here to bring your visions to life. Here's why you should choose our Sci-Fi Writing service:
Tailor-made sci-fi stories that captivate, challenge, and inspire readers.

A proven track record of crafting best-selling science fiction novels.

Years of experience in building intricate worlds and compelling characters.

Entrust your ideas to our writers, and watch them evolve into captivating tales.

Unleash the power of sci-fi storytelling and leave your readers in awe.
Expert Sci-Fi Editors For Hire!
Our professional sci-fi writers have the visionary mindset to create immersive worlds and mind-bending narratives. Whether you seek dystopian tales, space operas, or speculative futures, our writers have covered you.
Engaging and thought-provoking sci-fi stories that push the boundaries of the genre.
Expertly crafted characters, each with their motivations and arcs.
Our writers are passionate about exploring the frontiers of science and technology.
Embrace the power of sci-fi to inspire wonder and contemplation in your readers.
Trust our sci-fi writers to take your readers on interstellar adventures.
AWARD-WINNING BOOK CREATION IS OUR FORTE


Why Should You Choose Our Sci-fi Writing Service?
Our science Fiction services include wiki drafts, editing, and publishing assistance. We pride ourselves on providing exceptional service. Hire the best sci-fi writers today, and have a solid impact on people. Trust us, as one of the top writing companies.
Quality Work
Our top focus is giving our clients high-quality work, and our book writers for hire constantly think of the ideal strategy.
Timely Delivery
We're skilled, quick, and prepared. We make sure that our team meets all deadlines. We're always ahead of time.
Customer Satisfaction
Transform your writing aspirations into a reality with our book writing services. We guarantee satisfaction for every book we craft.
100% Ownership
We give 100% ownership of the book-writing content to our clients.
Expeirence An Unforgettable Journey To The Stars!
Hire a science fiction writer and Let them write down your scientific imagination, by Helping You Create Sci-Fi Worlds That Push the Boundaries of Reality and Leave Readers in Awe!
Toll Free: (833) 256-7171
Our Team Of Incredible Sci-Fi Writers Give Words to Your Voice
Space Opera Sagas
Dive into sprawling space operas that span galaxies, civilizations, and epic conflicts. Our writers create intricate narratives filled with grand space battles, political intrigues, and the epic struggles of both heroes and villains on a cosmic scale.
Dystopian Dystopias
Unearth the complexities of dystopian societies in our gripping dystopian sci-fi tales. We envision worlds where society has crumbled, governments control every aspect of life, and individuals fight against oppression to find hope and liberation.
uturistic Tech Thrills
Explore the cutting-edge future with our futuristic tech thrillers. Our writers delve into the advancements of science and technology, crafting narratives that explore the moral, ethical, and societal implications of innovation.
Time Travel Chronicles
Step into the paradoxes of time with our time travel narratives. Our writers create intricate timelines, alternate realities, and mind-bending twists that keep readers on the edge of their seats as characters navigate the complexities of temporal journeys.
Alien Encounters
Hop on interstellar adventures with our alien encounter tales. Our writers craft stories where humanity meets extraterrestrial beings, exploring the realms of communication, coexistence, and the challenges of understanding the unknown.
YOUR UTMOST CHANCE OF BECOMING A PUBLISHED BESTSELLER WRITER
Our team of extremely talented ghost book writers and editors ensures that they don't waste a single drop of sweat, making you one of the most sought-after writers of the century!
Our Services!
Our immensely skilled authors are well-versed in how to create compelling and thought provoking work regardless of the genre. It brings us tremendous pride to share that we are powered by industry veterans who produce top-notch work.
Our Process of Science Fiction Writing
Ideation and Conceptualization
Our process begins with brainstorming unique concepts and ideas that blend science, fiction, and imagination. We collaborate with you to shape the foundation of your sci-fi universe.
World-Building Exploration
Our writers meticulously construct the backdrop of your narrative, envisioning intricate societies, advanced technologies, and alien landscapes that immerse readers in a new reality.
Character Odyssey
We dive into their motivations, quirks, and complexities, ensuring they resonate with readers. From intrepid explorers to enigmatic extraterrestrials, we breathe life into your cast.
Technological Marvels
Our writers weave futuristic innovations into your story's fabric, exploring their implications on your characters, societies, and conflicts.
Mind-Bending Endings
Our writers craft endings that leave readers pondering the boundaries of reality and imagination. We wrap up your narrative with a crescendo that resonates long after the final page.
The List of Un-Countable Delighted Clients
Ruby Lee.
Writer Of USA is the best sci-fi writing service I have ever used. They delivered a high-quality, original, captivating story that exceeded my expectations. I highly recommend them to anyone who needs a professional and creative sci-fi writer.
Lila Patel.
I was amazed by the sci-fi writing service of Writer Of USA. They wrote a brilliant and engaging story that captured my vision and audience. They were also very responsive, friendly, and helpful throughout the process. Writer Of USA is a fantastic choice for sci-fi writing.
Evan Jones.
If you are looking for a sci-fi writing service, look no further than Writer Of USA. They are experts in the genre and know how to craft a compelling and immersive story. They also offer great prices, fast delivery, and excellent customer service. Writer Of USA is the ultimate sci-fi writing service.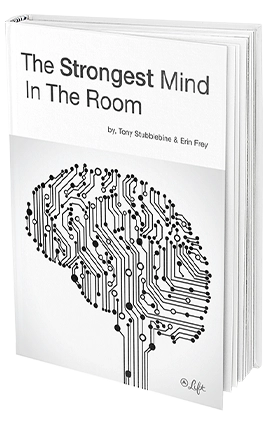 Frequently Asked Questions
Our sci-fi writers are skilled in crafting various science fiction stories, including space opera, cyberpunk, alien encounters, time travel, hardcore sci-fi, post-apocalyptic tales, biopunk, and steampunk.
Yes, we can develop a series of sci-fi books that continue the narrative and explore the complexities of your sci-fi world and characters.
Yes, we provide sci-fi editing services to ensure your manuscript is polished and ready for publication.
Absolutely! Our sci-fi writers are passionate about exploring scientific concepts and incorporating them into the narrative to create a sense of realism and wonder.
Let's Get Started!
Schedule an appointment with our book writers and start writing your first draft.