Beyond Borders. Across Languages. Our Exceptional Arabic Book Translators for Hire
Arabic Book Translation Service Experts Are Here To Help
At WritersofUSA, we're not just a translation agency but the architects of cultural exchange, turning words into bridges that connect readers across languages. Whether it's a captivating novel or a thought-provoking non-fiction piece, our English-to-Arabic translation book services breathe new life into your work, preserving its essence while twisting it into the rich complexity of the Arabic language. Our dedication to excellence shines through every page we translate, ensuring that your story showcases as powerfully with Arabic-speaking readers as it does with those who read it in English. Your masterpiece deserves no less than the magic we fill up into each Book Translation into Arabic, turning an English Book translated into Arabic into an unforgettable journey of discovery.
Document Translation

Website Localization

Audio and Video Transcription
Technical Translation

Literary Translation

Interpretation Services
Answering The Call Of Global Demand With Arabic Language Translation
The role of Arabic translation services across various business platforms is driven by the ever-expanding global marketplace and the need for effective cross-cultural communication. As businesses aim to tap into the rich and diverse markets of the Arabic-speaking world, precise and culturally nuanced translations become paramount. From e-commerce to international negotiations, accurate Arabic language translation facilitates seamless interactions, enhances customer engagement, and builds trust. Whether it's translating product descriptions for online stores, localizing marketing campaigns, or ensuring legal cooperation, businesses recognize that conveying their messages in Arabic opens doors to new opportunities. As digital landscapes continue to evolve, the demand for Arabic translation services remains a strategic investment to bridge linguistic gaps and foster meaningful connections that transcend borders and languages.
Expanding Global Presence: Arabic translation services facilitate businesses in broadening their horizons and accessing untapped markets.
Cultural Engagement and Alignment: Enterprises can forge profound cultural connections with their intended audience.
Modified Customer Interaction: Engaging customers in their native Arabic language elevates their overall interaction.
Strategic Competitive Edge: With the diverse linguistic demands of the market, companies can excel against their rivals.
Multilingual Marketing Strategies: Enterprises can craft multilingual marketing campaigns, resonating with a wider audience and magnifying the impact of their promotions.
Brand Visibility and Trustworthiness: Establishing a credible standing in the Arabic-speaking market positions the brand as trustworthy and inclusive.
Global Collaborations: Seamless communication with Arabic-speaking partners and stakeholders paves the way for seamless international business affiliations.
AWARD-WINNING BOOK CREATION IS OUR FORTE


The Significance of Hiring English to Arabic Translation Experts
The art of English to Arabic translation experts becomes an anchor for successful engagement. They shape a path for meaningful interactions through their mastery, seamlessly presenting concepts from one tongue to another. From enriching your writing attempts with English to Arabic translation book services to scoring the transformation of an English book into an Arabic masterpiece. With precision, they get on the journey of Arabic Book Translation service, translating not just words but the essence of your story. Each page becomes a portal to new horizons as they facilitate Book Translation into Arabic, shaping stories that resonate across cultures. Their expertise, captured in the art of English Books translated into Arabic, bridges the gap between languages, opening doors to uncharted territories. Arabic Book Translators for Hire are your fluency partners, transcending mere translation to convey emotion and intent.
Quality Work
Our top focus is giving our clients high-quality work, and our book writers for hire constantly think of the ideal strategy.
Timely Delivery
We're skilled, quick, and prepared. We make sure that our team meets all deadlines. We're always ahead of time.
Customer Satisfaction
Transform your writing aspirations into a reality with our book writing services. We guarantee satisfaction for every book we craft.
100% Ownership
We give 100% ownership of the book-writing content to our clients.
A World United by Languages. Top-Notch Solution To Your Translation Needs
onsult English to Arabic translation book services experts now, and start working on your first translation draft. Allow Us To Make You Realize Your Full Writing Potential and make you stand out in the crowd of millions with your bestseller book!
Toll Free: (833) 256-7171
Producing Content For A Myriad Of Genres
Literary Excellence
Our team of native Arabic translators specializes in literary translations. Whether it's fiction, poetry, or non-fiction, we ensure that the beauty of your prose transcends language barriers, captivating Arabic readers with the same impact as your original work.
Technical Precision
For technical and specialized content, accuracy is paramount. Our experts proficiently translate complex subjects into Arabic, maintaining the original meaning and ensuring that every technical detail remains intact and comprehensible.
Cultural Sensitivity
Our translators not only convert words but also understand the cultural context. We meticulously adapt idioms, references, and nuances to resonate with Arabic audiences, ensuring an authentic experience.
Academic Rigor
Our Arabic translation services extend to scholarly works, research papers, and academic publications. We ensure that your research and ideas retain their potency and are accessible to the Arabic academic community.
Business and Legal Expertise
Navigating international business or legal arenas requires flawless translation. Our translators are well-versed in business and legal terminology, providing accurate translations that convey your agreements, contracts, and business documents in Arabic seamlessly.
YOUR UTMOST CHANCE OF BECOMING A PUBLISHED BESTSELLER WRITER
Our team of extremely talented ghost book writers and editors ensures that they don't waste a single drop of sweat, making you one of the most sought-after writers of the century!
Our Services!
Our immensely skilled authors are well-versed in how to create compelling and thought provoking work regardless of the genre. It brings us tremendous pride to share that we are powered by industry veterans who produce top-notch work.
Our Creative Process of Arabic Translation
Native Arabic Translators
Our team of native Arabic translators are not just language experts; they are well-versed in the literary and cultural aspects of both languages.
Cultural Adaptation
We focus on cultural nuances, adapting idioms, humor, and references to resonate with Arabic readers. This ensures an authentic and immersive reading experience.
Iterative Translation
The initial translation is followed by careful reviews, revisions, and proofreading. This meticulous approach guarantees accuracy and maintains the integrity of your book's message.
Stylistic Consistency
We ensure that your book maintains its original style and tone throughout the translation. Our translators capture the essence of your writing while making it accessible to Arabic readers.
Quality Assurance
Before delivering the final translated manuscript, our team conducts a thorough quality check. We verify linguistic accuracy, cultural sensitivity, and overall readability to ensure that your book shines in its new Arabic incarnation.
Testimonials from Satisfied Clients
Our clients from a broad range of genres put their trust in us and we never disappoint them.
Joseph Boucher
I am overjoyed that I stumbled upon Writers of USA and decided to entrust them with writing my book. From start to finish, the process was incredibly transparent, and the team kept me in the loop every step of the way.
Annabell Ison
I have been getting assistance from Writers of USA for my content needs for the past two years and have always been satisfied. Their book writers are incredibly skilled.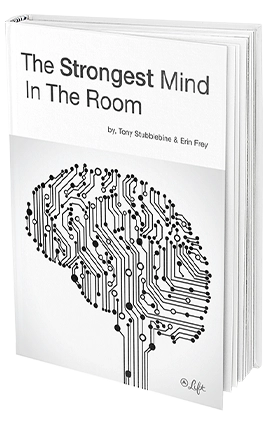 Moore W.
I am ecstatic about the results that Writers of USA have achieved in such a short time. I am thrilled with the final product; my readers have also fallen in love with the book.
Frequently Asked Questions
English to Arabic translation involves converting written content from English into the Arabic language. This service is essential for reaching Arabic-speaking audiences, expanding your market presence, and connecting with diverse readers. Whether you're looking to translate books, documents, or marketing materials, English-to-Arabic translation bridges the linguistic gap and fosters cross-cultural communication.
English-to-Arabic translation book services transform your English-written masterpiece into an Arabic equivalent, preserving its essence and emotional depth. Our skilled Arabic Book Translators for Hire ensure that the translated version captures the nuances of your work, allowing it to resonate just as powerfully with Arabic-speaking readers.
Arabic Book Translation service is vital for businesses aiming to penetrate Arabic-speaking markets. It ensures that your product descriptions, marketing materials, and communications are accurately conveyed in Arabic, resonating with local consumers. This service creates an avenue for effective customer engagement, enhancing your brand's visibility and credibility.
Book Translation into Arabic involves a meticulous process where our Arabic Book Translators for Hire convert your English content into the Arabic language while retaining its original meaning and emotional context. The translation is then refined and reviewed to ensure accuracy and cultural relevance, resulting in a seamless transition from an English Book translated into Arabic.
Our Arabic translation services cater to both businesses and individuals by providing accurate and culturally sensitive translations. Whether you need a translation from English to Arabic for business documents or Arabic language translation for personal projects, our expert translators ensure that your message is effectively conveyed, maintaining its impact and clarity.
Let's Get Started!
Schedule an appointment with our book writers and start writing your first draft.