Our Top-Class English Book Translation into French Expertise
Book French Translation Experts Are Here To Help
Our team of proficient linguistic experts is committed to transforming your words into a symphony of French writing style that fascinates and surpasses boundaries. Whether you're an author seeking to expand your readership or a visionary with a message to share, our services ensure that your narrative maintains its authenticity and charm while seamlessly embracing the nuances of the French Translation. With precise attention to detail and a passion for linguistic artistry, we're committed to delivering translations that convey words and capture the essence of your creation. Step into a world where every phrase is a brushstroke painting on the canvas of French literature, where your story finds a new home and a new audience. Experience the fusion of cultures, the magic of expression, and the reach of your words as they resonate in the hearts of French-speaking readers. Your story, now in French, awaits its next chapter of success.
Book Translation into French

Document Translation

Website Localization
Marketing Materials Translation

Subtitling and Captioning

Technical Translation
Translate Book Into French And Fuel Business Growth la multilingue Communication
The demand for French translation services in various business forums has skyrocketed. The ability to translate books into French is a matter of linguistic proficiency and a strategic imperative for businesses aiming to expand their footprint. The concept of this translation holds huge potential as it facilitates the transformation of valuable content, be it marketing materials, technical documentation, or corporate communications, into a language that resonates deeply with French-speaking audiences. Effective communication is pivotal in establishing credibility, fostering customer trust, and exploring new market segments. As businesses strive to extend their influence across borders, the call to hire a French translator becomes a strategic investment. This ensures that the essence of the original message is preserved while seamlessly aligning with the cultural nuances and preferences of the French audience. With book French translation, the doors to success swing open, connecting enterprises with a wider spectrum of consumers, partners, and stakeholders.
Global Reach and Expansion Allowing businesses to expand their reach beyond borders and tap into new markets.
Cultural Connection and Relevance Companies can establish a deeper cultural connection with their target audience
Enhanced Customer Engagement Engaging customers in their native language enhances their overall experience
Competitive Edge They can outperform competitors by effectively catering to the diverse linguistic needs of the market.
Multilingual Marketing Businesses can create multilingual marketing campaigns, reaching a broader audience and maximizing the impact of their promotions.
Brand Visibility and Credibility Establishing credibility in the French-speaking market, positioning the company as a reliable and inclusive brand.
Global Business Collaboration Enabling seamless communication with French-speaking partners and stakeholders, fostering international business relationships.
AWARD-WINNING BOOK CREATION IS OUR FORTE


Why You Should Hire A French Translator?
Enlist the expertise of a skilled professional in Book French Translation services and unlock the possibilities your creation holds in the Francophone realm. With our support, your book will be meticulously translated into French, upholding its built-in essence and attraction. Broaden your readership and connect with countless individuals globally, all through the captivating art of French book translation. Seize the opportunity to explore uncharted territories and captivate your audience with a seamless rendition. Place your trust in our team of French book translation specialists and elevate your creation to unparalleled levels of achievement!
Quality Work
Our top focus is giving our clients high-quality work, and our book writers for hire constantly think of the ideal strategy.
Timely Delivery
We're skilled, quick, and prepared. We make sure that our team meets all deadlines. Furthermore, we're always ahead of time.
Customer Satisfaction
Transform your writing aspirations into a reality with our comedy writing services. We guarantee satisfaction for every book we craft.
100% Ownership
We give 100% ownership of the book-writing content to our clients.
A World United by Languages
ire A French Translator expert now, and start working on your first book. Allow Us To Make You Realize Your Full Literary Potential and make you stand out in the crowd of millions with your bestseller book!
Toll Free: (833) 256-7171
Gathering Of Book French Translation Expert
Literary Fiction Translation
Dive into the captivating world of literary fiction translated seamlessly into French. Our expert translators preserve the essence of your characters, plot, and emotions, allowing French readers to experience your narrative in all its richness.
Non-Fiction and Academic Translations
From insightful non-fiction works to scholarly papers, our French translation service ensures that your ideas and expertise are conveyed accurately. We maintain the integrity of your content while adapting it for French-speaking audiences.
Children's Book Translation
Captivate young minds with enchanting stories in French. Our specialized translators capture the whimsy and wonder of your children's book, ensuring that the magic remains intact for French-speaking children.
Business and Technical Translation
Expand your business's reach into French markets with precise business and technical translations. Our experts ensure that your manuals, reports, and marketing materials maintain their clarity and professionalism in the French language.
Poetry and Creative Writing Translations
Preserve the rhythm and beauty of your poetry or creative writing in French. Our translators are adept at capturing the nuances of language, ensuring that your artistic expression shines through, even in translation.
YOUR UTMOST CHANCE OF BECOMING A PUBLISHED BESTSELLER WRITER
Our team of extremely talented ghost book writers and editors ensures that they don't waste a single drop of sweat, making you one of the most sought-after writers of the century!
Our Services!
Our immensely skilled authors are well-versed in how to create compelling and thought provoking work regardless of the genre. It brings us tremendous pride to share that we are powered by industry veterans who produce top-notch work.
Process of Book Translation into French
Initial Assessment and Consultation
We begin by thoroughly reviewing your manuscript to understand its genre, tone, and intricacies. This helps us assign the right translator with expertise in your specific field, ensuring a seamless translation process.
Expert Translator Assignment
We are fluent in both French and the source language, Whether it's literary fiction, non-fiction, poetry, or technical content, we match your manuscript with the most suitable expert.
Linguistic and Cultural Adaptation
During the translation process, our experts focus on not just converting words but capturing the essence of your work. We ensure french cultural nuances and idiomatic expressions are appropriately adapted.
Rigorous Editing and Proofreading
This step ensures linguistic accuracy, consistency, and adherence to your original message. Typos, grammatical errors, and stylistic issues are meticulously addressed.
Contextual Review and Feedback
To guarantee the authenticity of your work, we engage in a contextual review. Any discrepancies are rectified, and your feedback is actively sought and incorporated.
Testimonials from Satisfied Clients
Our clients from a broad range of genres put their trust in us and we never disappoint them.
Joseph Boucher
I am overjoyed that I stumbled upon Writers of USA and decided to entrust them with writing my book. From start to finish, the process was incredibly transparent, and the team kept me in the loop every step of the way.
Annabell Ison
I have been getting assistance from Writers of USA for my content needs for the past two years and have always been satisfied. Their book writers are incredibly skilled.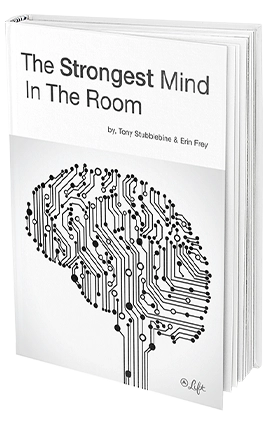 Moore W.
I am ecstatic about the results that Writers of USA have achieved in such a short time. I am thrilled with the final product; my readers have also fallen in love with the book.
Frequently Asked Questions
Book Translation into French opens doors to a wider readership in the French-speaking world, allowing your work to reach a new audience. It's a strategic move to expand your book's influence and connect with readers who prefer French.
To ensure top-notch results, hiring a French translator with expertise in literary translation is essential. Look for professionals experienced in English book translation into French who can capture the nuances of your work while maintaining its original charm.
English Book Translation into French can significantly enhance your book's success by tapping into a global readership. It allows you to communicate with a broader audience and establish your presence in the Francophone market.
Absolutely. A skilled French translator understands the importance of preserving the essence of your work. They will strive to create a French book translation that maintains the original emotions and message while adapting it seamlessly into French.
Let's Get Started!
Schedule an appointment with our book writers and start writing your first draft.