Get Your Comic Book in Spanish Translation Today!
We all grew up reading countless comic books, and it's the best thing to happen to us. However, for those who did not have access to comic books, it always made us wonder how they are even enjoying their lives. Having no access to books is one thing, and the language barrier is another. Hence, we decided to make a change for good. A book should not only be translated into English but other languages as well, such as Spanish.
Do you know that there are 548 million people who speak the languages worldwide? And we pride ourselves in providing the best Comic Book Spanish Translation services in the field. You can get your favorite comic book translated into Spanish, and it won't be heavy in your pocket. We assure you the quality work and a quick turnaround time. We promise you:
Quality over quantity

Cooperative customer service

Timely delivery

Countless revision
Flawless Comic Book French Translation
We don't just turn comic books into Spanish but also offer this translation service in French. So if you are looking for a professional translator who can translate your comic book into French, you are at the right place. Our team of translators consists of native speakers because we believe in the work's authenticity. Our Comic Book Translators know how to make words work because they have a vast vocabulary.
With a keen eye for details, our team ensures their work is spotless. Working on comics particularly takes much attention since half the globe is comic fans. Whether you want your comic book translated for yourself or anyone else. We assure you that you won't regret your decision to hire us. Below is what we provide translators for:
Alternative/esoteric
Manga
Science fiction comic
Fantasy comic
Action/Adventure
Horror comic
Humor comic
Romance comic
Children's comic
AWARD-WINNING BOOK CREATION IS OUR FORTE


Why Should You Choose Our Comic Book Translators?
Our speech writing services include wiki drafts, editing, and publishing assistance. We pride ourselves on providing exceptional service. Hire the best speech writers today, and have a solid impact on people. Trust us, as one of the top writing companies.
Quality Work
Our top focus is giving our clients high-quality work, and our book writers for hire constantly think of the ideal strategy.
Timely Delivery
We're skilled, quick, and prepared. We make sure that our team meets all deadlines. We're always ahead of time.
Customer Satisfaction
Transform your writing aspirations into a reality with our book writing services. We guarantee satisfaction for every book we craft.
100% Ownership
We give 100% ownership of the book-writing content to our clients.
Break The Language Barrier With Our Comic Book Translation Services!
From English to French and Spanish, we try our best to benefit you with the most amazing and seamless comic book translation services so that you can stay connected with your hobbies!
Toll Free: (833) 256-7171
Essence Of Our Comic Translation Services!
General Translation
Our expert translators capture the essence of your comic book while transferring it into a different language. From fiction to non-fiction, we ensure that the soul of comics remains intact.
Literary Translation
For literary works demanding intricate language nuances, our literary translation service shines. We delve deep into your text, preserving its literary intricacies and poetic charm.
Genre-Specific Translation
Different genres require distinct approaches. Our genre-specific translation ensures that the comic maintains its tone and resonates authentically within its literary category.
Cultural Adaptation
Language is intertwined with culture. Our cultural adaptation service ensures the story aligns seamlessly with the cultural context of the language we translate the comic into.
YOUR UTMOST CHANCE OF BECOMING A PUBLISHED BESTSELLER WRITER
Our team of extremely talented ghost book writers and editors ensures that they don't waste a single drop of sweat, making you one of the most sought-after writers of the century!
Our Services!
Our immensely skilled authors are well-versed in how to create compelling and thought provoking work regardless of the genre. It brings us tremendous pride to share that we are powered by industry veterans who produce top-notch work.
Our Process Of Comic Book Translation
Consultation
Before working on a project, we offer our clients a free consultation so they can discuss or share their ideas with us and pour in suggestions to make a project worth it.
Research and Layout
Then we start with extensive research and drafting according to your provided information to create an outline before proceeding.
Formatting, Typesetting, and Design
We don't only have great translators but writers and artisans as well; a well-written and translated book needs a well-structured format, fonts, and cover design.
Editing and Proofreading
Then comes the crucial part, which includes proofreading and editing, and we ensure to assign your translated book to a more experienced team for final approval.
Publishing
Once our team is done doing its job, we will connect with you to give it a final push through the publication process.
Testimonials from Satisfied Clients
Our clients from a broad range of genres put their trust in us and we never disappoint them.
Joseph Boucher
I am overjoyed that I stumbled upon Writers of USA and decided to entrust them with writing my book. From start to finish, the process was incredibly transparent, and the team kept me in the loop every step of the way.
Annabell Ison
I have been getting assistance from Writers of USA for my content needs for the past two years and have always been satisfied. Their book writers are incredibly skilled.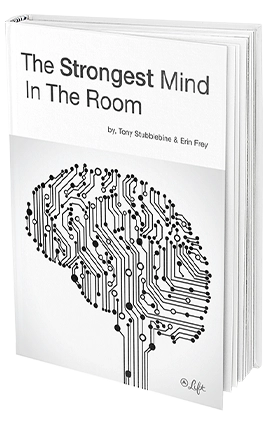 Moore W.
I am ecstatic about the results that Writers of USA have achieved in such a short time. I am thrilled with the final product; my readers have also fallen in love with the book.
Frequently Asked Questions
A comic book is a storytelling tool that uses text and visuals to tell stories. It usually includes a sequence of panels with illustrations to tell a story, frequently with dialogue, captions, and other written information.
A comic book translation might be finished in a week, but it might also take longer, especially if it is lengthy or needs careful attention to detail.
Your language proficiency, the intricacy of the content, the significance of preserving aesthetic and cultural nuances, and overall aims for the translated edition will all influence whether you translate your comic book yourself or employ a professional.
Let's Get Started!
Schedule an appointment with our book writers and start writing your first draft.