Hire a Screenplay Editor Today!
We heard that you have piled up your scripts and now waiting for the right person to make the necessary changes to it. Well if that is the case then you are at the right place. We comprise a team of screenplay editors who know no boundaries when it comes to elevating the sense of writing.
Even if your scripts are hardly understandable, our screenplay editors can work on them to turn the tables. We have been in the industry for quite a few years now and understand all the basic and advanced standards of screenplays. And for you to accomplish something big in the industry, it's essential to get your project checked now and then.
Our Screenplay Editor For Hire Can Make The Audience Go Wild!
Breaking into filmmaking is no piece of cake unless you have the required degree and years of experience in the field. And the very first step of this staircase is screenplay. If you think you can do it right but don't know anyone who can edit or proofread it, we can help you with that.
Hire a screenplay editor today to get things done on time. Where our team of editors can turn your blurred concepts into a full-fledged book, we also ensure to elevate your already written screenplay. Our team works magic which can be seen in our portfolio as well. So, if you think there is an ultimate savior for you, that is none other than the Writers of USA.
We work around the clock to make sure that all your dreams come true.
Hire our screenplay editors if you think you need an expert opinion.
Our editors are highly qualified and experienced to take on any challenge.
We believe in constructive criticism so you can expect our team to bring a lot of it to the table.
AWARD-WINNING BOOK CREATION IS OUR FORTE


Why Should You Choose Our Screenplay Editors?
Our skilled staff thoroughly examines your screenplay to pinpoint areas that need work in the areas of storyline, character development, pacing, and general structure. We strive to make dialogue more genuine and consistent with the voices of the characters. Moreover, here's what you get by hiring our team of screenplay editors.
Quality Work
Our top focus is giving our clients high-quality work, and our screenplay editors for hire constantly think of the ideal strategy.
Timely Delivery
We're skilled, quick, and prepared. We make sure that our team meets all deadlines. We're always ahead of time.
Customer Satisfaction
Transform your writing aspirations into a reality with our services. We guarantee satisfaction for every book we craft.
100% Ownership
We give 100% ownership of the book-writing content to our clients.
Bring Your Story to Life With a Book Writer by Your Side!
Hire a book writer now, and start working on your first book. Allow Us To Make You Realize Your Full Literary Potential and make you stand out in the crowd of millions with your bestseller book!
Toll Free: (833) 256-7171
Our Team Of Incredible Book Writers Can Construct Stories In Various Genres!
ACTION
If you are looking forward to writing or editing a screenplay full of action and adventure, you can rely on our great writing and screenplay editing services to create appropriate content for this genre. We can compose stories to keep your audience engaged until the end.
CHILDREN
It takes great work to write a children's book. The tone, voice, narration, and so on must be precisely right to captivate small minds. Hire our professional ghostwriters today if you want to be a children's author.
FANTASY
Allow our writers to work on your project because they have years of experience creating fantasy novels. Whether it's a fantasy story of witches and wizards, magicians, and talking furniture or animals — they have you covered.
EROTIC
We can assist you with writing a best-seller in the erotic genre. Hand over your thoughts to us, and we'll take over your project and put your thoughts into words.
SUSPENSE
Only a well-written suspense or thriller can keep a reader up at night. You can be the next Stephen King if by publish a book that fits this genre's requirements. Get in touch with us today!
DRAMA
A sizable audience prefers to read drama over fantasy and fiction. Let's share your good drama with the world if you have one in mind. Publish a drama book with our help today.
NOVEL
Would you like to pen a narrative-based book? We can assist you in drafting novels on a variety of subjects. Our experienced and trained ghostwriters understand what's necessary to produce content on various subjects.
FICTION
Writing a fiction novel takes time, effort, and a captivating storyline. Let our writers know if you have brilliant concepts for a fiction or nonfiction book. We'll bring your concepts to life and reveal the world of endearing and magical fictional characters.
ROMANTIC
John Green, Stephanie Meyer, and Daniel Steel served as inspirations. You can hire a writer for your love novel. Over the years, our writers have read and written about several romantic novels for clients; they can do the same for you!
YOUR UTMOST CHANCE OF BECOMING A PUBLISHED BESTSELLER WRITER
Our team of extremely talented ghost book writers and editors ensures that they don't waste a single drop of sweat, making you one of the most sought-after writers of the century!
Our Services!
Our immensely skilled authors are well-versed in how to create compelling and thought provoking work regardless of the genre. It brings us tremendous pride to share that we are powered by industry veterans who produce top-notch work.
Our Screenplay Editing Process
Consultation
Start by consulting our professionals through our customer representative services and tell them what updates you require for your script.
Reviewing
After getting our hands on your screenplay, we review it to see if there are any visible errors or what changes are needed. The areas that need more attention will be highlighted.
Editing and proofreading
Then, your script will be sent to our editing and proofreading team; they ensure that the sentence formation and punctuation are correct alongside vocabulary.
Formatting, Typesetting, and Design
We don't only have great writers but artisans as well; a well-written script needs a well-structured format, fonts, and cover design.
Publishing
Once our team is done doing its job, we will connect with you to give it a final push through the publication process.
Testimonials from Satisfied Clients
Our clients from a broad range of genres put their trust in us and we never disappoint them.
Joseph Boucher
I am overjoyed that I stumbled upon Writers of USA and decided to entrust them with writing my book. From start to finish, the process was incredibly transparent, and the team kept me in the loop every step of the way.
Annabell Ison
I have been getting assistance from Writers of USA for my content needs for the past two years and have always been satisfied. Their book writers for hire are incredibly skilled.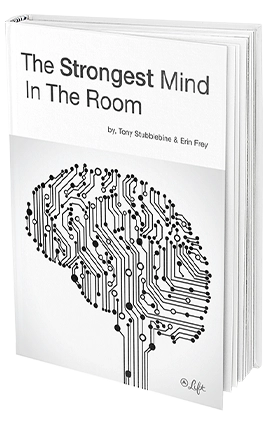 Moore W.
I am ecstatic about the results that Writers of USA have achieved in such a short time. I am thrilled with the final product; my readers have also fallen in love with the book.
Frequently Asked Questions!
Look for consistency in characters, a compelling plot, a clear structure, and engaging dialogue. Check for pacing issues, eliminate unnecessary scenes, and ensure that the script aligns with the overall vision and genre.
A good screenplay editor possesses a keen understanding of storytelling, pays attention to detail, provides constructive feedback, respects the writer's voice, and has knowledge of industry standards. Effective communication skills and a collaborative approach are essential.
The editing process involves a thorough analysis of the script, addressing plot and character issues, refining dialogue, ensuring consistency, and professional formatting. It's a collaborative effort between the editor and the writer, involving multiple rounds of feedback and revisions to enhance the overall quality.
Start by taking a break to gain a fresh perspective. Then, review for overall structure, character development, and plot coherence. Focus on each element in subsequent passes, checking dialogue, pacing, and consistency. Seek feedback from others, and be open to revisions to refine your screenplay effectively.
Let's Get Started!
Schedule an appointment with our book writers and start writing your first draft.