Our Top-Notch English To Spanish Book Translators For Hire
Our English Translation to Spanish Services Experts Are Here To Help
We are here to design linguistic artistry and artistic delicacy into your English books, transforming them into attractive Spanish masterpieces. Whether you're a seasoned author or a daring dreamer, our top-tier Spanish Book Translation service is tailored to promote your work and appeal to a whole new audience. Immerse yourself in the fusion of languages, where words intertwine to create an exquisite tapestry of emotions and imagination. Adopt the power of language combination and set your literate endeavors soaring to new heights! Experience the magic of Spanish Book Translation today and witness your stories come alive in an entirely new dimension!
Professional English to Spanish Book Translation

Customizable Translation Packages

Bilingual Editing and Proofreading
Cultural Adaptation and Localization

Authentic Voice Retention

Book Formatting and Publishing Assistance
Power of Spanish Book Translation on Diverse Business Platforms
In today's interconnected world, breaking language barriers is paramount to expanding your reach and conquering new markets. Whether you're an ambitious entrepreneur, an established corporation, or a forward-thinking brand, tapping into the Spanish-speaking audience is a game-changer. With the power to translate a book to Spanish, your business literature, marketing materials, and publications gain an irresistible temptingness that resonates with millions of Spanish speakers worldwide. Experience the exponential growth and unwavering loyalty that comes from embracing diverse languages, as Spanish Book Translation opens doors to endless possibilities in the ever-expanding global marketplace. Don't miss the chance to wield the influential sword of Spanish Book Translation and witness your business flight to new heights!
Global Reach and Expansion Allowing businesses to expand their reach beyond borders and tap into new markets.
Cultural Connection and Relevance Companies can establish a deeper cultural connection with their target audience
Enhanced Customer Engagement Engaging customers in their native language enhances their overall experience
Competitive Edge They can outperform competitors by effectively catering to the diverse linguistic needs of the market.
Multilingual Marketing Businesses can create multilingual marketing campaigns, reaching a broader audience and maximizing the impact of their promotions.
Brand Visibility and Credibility Establishing credibility in the Spanish-speaking market, positioning the company as a reliable and inclusive brand.
Global Business Collaboration Enabling seamless communication with Spanish-speaking partners and stakeholders, fostering international business relationships.
AWARD-WINNING BOOK CREATION IS OUR FORTE


Why You Should Hire English Translation to Spanish Services Expert?
Hire an expert in English-to-Spanish book translation services and unleash the potential of your work in the Spanish-speaking world. With our assistance, your book will be translated into Spanish with mastery and care, preserving its original essence and charm. Expand your audience and reach millions of readers worldwide, thanks to the magic of Spanish book translation. Don't miss the chance to conquer new horizons and delight your audience with flawless translation. Trust our team of experts in Spanish book translation and take your work to new heights of success!
Quality Work
Our top focus is giving our clients high-quality work, and our book writers for hire constantly think of the ideal strategy.
Timely Delivery
We're skilled, quick, and prepared. We make sure that our team meets all deadlines. We're always ahead of time.
Customer Satisfaction
Transform your writing aspirations into a reality with our book writing services. We guarantee satisfaction for every book we craft.
100% Ownership
We give 100% ownership of the book-writing content to our clients.
Overcoming Spanish Resistance By Spanish Book Translation
Hire an English to Spanish Translation Book Services expert now, and start working on your first book. Allow Us To Make You Realize Your Full Literary Potential and make you stand out in the crowd of millions with your bestseller book!
Toll Free: (833) 256-7171
A Circle Of English Translation to Spanish Services Experts
General Translation
Our expert translators capture the essence of your book while transferring it into eloquent Spanish prose. From novels to non-fiction, we ensure your story's soul remains intact.
Literary Translation
For literary works demanding intricate language nuances, our literary translation service shines. We delve deep into your text, preserving its literary intricacies and poetic charm.
Genre-Specific Translation
Different genres require distinct approaches. Our genre-specific translation ensures your book maintains its tone and resonates authentically within its literary category.
Technical Translation
If your book involves technical terminology, our technical translation service is at your disposal. We meticulously translate complex terms, preserving accuracy and clarity.
Cultural Adaptation
Language is intertwined with culture. Our cultural adaptation service ensures your story aligns seamlessly with the cultural context of Spanish-speaking readers.
YOUR UTMOST CHANCE OF BECOMING A PUBLISHED BESTSELLER WRITER
Our team of extremely talented ghost book writers and editors ensures that they don't waste a single drop of sweat, making you one of the most sought-after writers of the century!
Our Services!
Our immensely skilled authors are well-versed in how to create compelling and thought provoking work regardless of the genre. It brings us tremendous pride to share that we are powered by industry veterans who produce top-notch work.
Our Process of Book Translation into Spanish
Initial Assessment
We begin by understanding your book's essence, style, and genre. This initial assessment helps us tailor our translation approach to maintain the authenticity and spirit of your work.
Expert Translator Assignment
Our team of skilled translators, fluent in both English and Spanish, is handpicked based on your book's genre and complexity. Their expertise ensures accurate and culturally sensitive translations.
Translation with Precision
Our translators embark on the translation journey, crafting Spanish prose that captures the heart of your narrative. We focus on maintaining tone, style, and emotional resonance.
Proofreading and Editing
After the initial translation, our proficient editors meticulously review the text for linguistic accuracy, grammar, and fluency. This step ensures a polished and refined final product.
Cultural Adaptation
Language is intricately tied to culture. Our experts ensure your story aligns with the cultural context of Spanish-speaking readers, enhancing their connection to your narrative.
Testimonials from Satisfied Clients
Our clients from a broad range of genres put their trust in us and we never disappoint them.
Joseph Boucher
I am overjoyed that I stumbled upon Writers of USA and decided to entrust them with writing my book. From start to finish, the process was incredibly transparent, and the team kept me in the loop every step of the way.
Annabell Ison
I have been getting assistance from Writers of USA for my content needs for the past two years and have always been satisfied. Their book writers are incredibly skilled.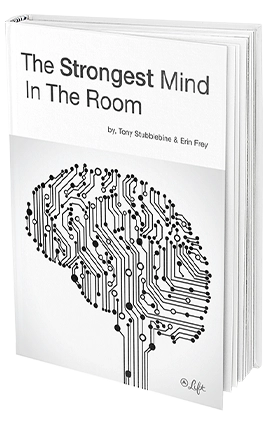 Moore W.
I am ecstatic about the results that Writers of USA have achieved in such a short time. I am thrilled with the final product; my readers have also fallen in love with the book.
Frequently Asked Questions
Spanish book translation refers to converting a book written in English into Spanish, making it accessible to Spanish-speaking readers. It involves maintaining the original message, style, and tone while ensuring cultural relevance for the target audience.
Translating your book to Spanish opens up a vast market of over 460 million Spanish speakers worldwide. It allows you to expand your readership, reach new audiences, and potentially increase book sales. By offering your book in Spanish, you demonstrate cultural sensitivity and inclusivity, which can enhance your reputation as an author.
To professionally translate your book to Spanish, hiring experienced translators or language service providers specializing in book translation into Spanish is crucial. To ensure quality results, look for professionals with expertise in English-to-Spanish book translation, and inquire about their credentials, previous projects, and client testimonials.
Yes, professional Spanish book translation services cover a wide range of genres, including fiction, non-fiction, poetry, self-help, romance, fantasy, and more. Regardless of the genre, skilled translators can effectively convey the essence and emotions of your book while adapting it to the Spanish-speaking audience.
Let's Get Started!
Schedule an appointment with our book writers and start writing your first draft.