Our Memoir Writers For Hire
There is no definite number of sub-categories of memoir writing. However, we know about some famous ones, such as transformation memoirs, confessionals, professional, celebrity, and travel memoirs. And for each category, you must contact the master—the great thing about our memoir writing services is that we are the jack of all trades. Contact one of our qualified memoir writers today, and let them work their magic.
Our highly qualified and experienced memoir writers have worked in this field and produced the best-selling memoir for the past few years. So, hire our memoir ghostwriter immediately if you want your experiences and tale to be included in the list of best-selling books. Don't let your best memories vanish; share your experience with the world. Let us tell the masses about your exciting tales. We construct your experiences, revitalize them, and put them on paper in a way that appears to be nothing more than a seamless symphony of your life.
Hire A Memoir Ghostwriter To Turn Your Memories Into Unforgettable Memoirs
If you think it is a special collection of experiences, you must write a memoir. As one goes through life, they pick up several lessons. Nevertheless, your life experiences and understanding can help others deal with life. However, if you are hesitant, you can hire a memoir writer. The reason why we are suggesting a professional for your memoir is that you might not be familiar with the publication criteria of a memoir.
Certain things must be considered before constructing something like a memoir. Our team of impeccable memoir ghostwriters ensures to do justice to each part of your story and make it a worthwhile read. We are one of the most sought-after agencies in memoir writing because of our positive testimonials and 100% client satisfaction rate. Moreover, our customer service works around the clock so that none of your queries go unnoticed, no matter what.
Even if you want it to be a confession or anything related to your life that most people don't know about, a memoir writer for hire can do it just right for you!
AWARD-WINNING BOOK CREATION IS OUR FORTE


Why Should You Choose Our Memoir Ghostwriters?
Ready to embark on a journey of self-discovery and share your life's most remarkable moments? Choose our Memoir Writing Service and let us transform your experiences into captivating narratives. Immerse yourself in the art of storytelling as we craft your personal history into a memoir that resonates with authenticity and emotion. Let us guide you in weaving the threads of your life's tapestry into a compelling memoir that captivates readers and leaves an indelible mark.
Quality Work
Our top focus is giving our clients high-quality work, and our memoir writers for hire constantly think of the ideal strategy.
Timely Delivery
We're skilled, quick, and prepared. We make sure that our team meets all deadlines. We're always ahead of time.
Customer Satisfaction
Transform your writing aspirations into a reality with our memoir writing services. We guarantee satisfaction for every story we craft.
100% Ownership
We give 100% ownership of the content to our clients.
Your Story To Share, Our Skills To Write!
Hire a Memoir writer now, and start working on sharing your memories with the world. Allow Us To Make You Realize Your Full Literary Potential and make you stand out in the crowd of millions!
Toll Free: (833) 256-7171
TYPES OF MEMOIR WRITING SERVICES WE PROVIDE YOU WITH!
LEGACY MEMOIR
Do you want to preserve your family legacy for the upcoming generation? What can be the best way than legacy memoir for that? Our memoir writers hold incredible expertise in this domain.
PERSONAL MEMOIR
If you have experienced incidents that you think can impact someone's life, then you better hire a personal memoir writer and let it be written so that people can get inspired!
CONFESSIONAL MEMOIR
Buried something in your heart and never dared to let it out? Well, now is the time to drop this burden off your shoulders. If you can't do it, opt for our confessional memoir services.
PORTRAIT MEMOIR
Memoir is not always about yourself, but if you want to be the third party and know someone whose life has inspired you, you can get their memoir written by a professional portrait memoir writer.
PROFESSIONAL MEMOIR
Professional memoirs are usually written for famous people such as celebrities, national or international players, and politicians. In this type of memoir, they usually discuss how they achieve success.
YOUR UTMOST CHANCE OF BECOMING A PUBLISHED BESTSELLER WRITER
Our team of extremely talented ghost book writers and editors ensures that they don't waste a single drop of sweat, making you one of the most sought-after writers of the century!
Our Services!
Our immensely skilled authors are well-versed in how to create compelling and thought provoking work regardless of the genre. It brings us tremendous pride to share that we are powered by industry veterans who produce top-notch work.
Our Process Of Memoir Writing
Research and Layout
We start with extensive research and drafting according to your provided information before we finally start writing down the very first chapter.
Chapter Approval
Although our team of ghostwriters will update you throughout—you can preview each chapter after it's done.
Editing & Proofreading
No matter how imperfect you think your scripts are, we will make them spotless so that you won't stop generating great ideas.
Formatting
We don't only have great writers but artisans as well; a well-written book needs a well-structured format, fonts, and cover design.
Publishing & Marketing
And then comes the most exciting part, marketing campaigns! Since you have already trusted us with many things, we'll also take care of this!
Testimonials from Satisfied Clients
Our clients from a broad range of genres put their trust in us and we never disappoint them.
Joseph Boucher
I am overjoyed that I stumbled upon Writers of USA and decided to entrust them with writing my book. From start to finish, the process was incredibly transparent, and the team kept me in the loop every step of the way.
Annabell Ison
I have been getting assistance from Writers of USA for my content needs for the past two years and have always been satisfied. Their book writers are incredibly skilled.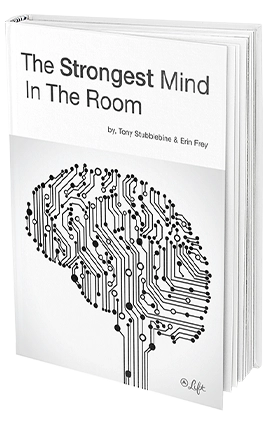 Moore W.
I am ecstatic about the results that Writers of USA have achieved in such a short time. I am thrilled with the final product; my readers have also fallen in love with the book.
Frequently Asked Questions
A memoir writing service assists individuals in professionally documenting their life stories. The clients collaborate with experienced writers to create engaging narratives.
Costs vary based on the duration and complexity of the undertaking, but reputable services offer transparent pricing and budget-friendly packages.
Numerous services enable clients to select a writer based on their expertise and writing style, resulting in a customized and genuine memoir.
Trustworthy memoir writing services prioritize confidentiality and have stringent privacy safeguards to protect clients' personal information and life stories.
Let's Get Started!
Schedule an appointment with our book writers and start writing your first draft.