Why Do You Need Our Christian Ghostwriting Services?
Christian ghostwriting services can be invaluable for several reasons. Firstly, not everyone possesses the writing skills or the time required to effectively communicate their Christian beliefs, teachings, or personal experiences. They are skilled enough to capture your unique perspective and faith-based message. Christian ghostwriting is especially important for religious leaders and individuals who want to publish their sermons as a book or article. It allows them to share their insights with a wider audience with the help of our:
Impeccable Storytelling

Cited sources

A clear vision
Inspirational messages

Correctly addressing believers and non-believers
Our Christian Ghostwriters For Hire Turn Your Faith into Words
At our Christian ghostwriting services, we have a dedicated team of talented writers who are passionate about transforming your faith into powerful words that resonate with readers. Secondly, ghostwriting services ensure that your message remains consistent with your Christian values and theology. Experienced Christian ghostwriters understand the nuances of the Christian faith and can help you convey your beliefs accurately and authentically.
They structure your content in a way that resonates with your target audience. Let us partner with you in turning your faith into compelling words that touch hearts, inspire minds, and bring hope to those seeking spiritual guidance. Together, we can spread the message of Christianity and make a meaningful impact through the written word.
Here's what you get after when you hire a Christian Ghostwriter from our firm:
Our ghostwriters can translate complex concepts into clear, relatable language.
We specialize in creating content that inspires and uplifts.
We work closely with you to understand your unique perspective and beliefs.
Our writers tailor the content to your specific audience.
We can assist you in developing a Christian book from concept to completion.
If you're a pastor or speaker, we can transcribe your spoken messages into written form.
AWARD-WINNING BOOK CREATION IS OUR FORTE


Why Should You Choose Our Best Christian Ghostwriters?
When it comes to sharing your faith, beliefs, and Christian message with the world, choosing the right partner for your writing needs is crucial. Here's why you should consider our Christian ghostwriting services
Expertise in Christian Writing
Our team of experienced Christian ghostwriters possesses a deep knowledge of Christian values, ensuring that your message aligns with your faith.
Personalized Consultation
In order to fully grasp your distinct viewpoint and the precise message you wish to convey, we first consult with you.
Commitment to Quality
We are dedicated to delivering high-quality work that reflects the excellence of your faith-based message.
Guidance Through Publishing
Beyond writing, we guide you through the publishing process, helping you share your message with a wider audience.
Bring Your Story to Life With a Book Writer by Your Side!
Hire a book writer now, and start working on your first book. Allow Us To Make You Realize Your Full Literary Potential and make you stand out in the crowd of millions with your bestseller book!
Toll Free: (833) 256-7171
Discover How Our Christian Ghostwriting Services Can Illuminate Your Spiritual Message
Children's Book
Enrich your children's literature with Christian values and moral lessons, ensuring that young readers are inspired by faith-based stories that teach important life principles.
Historical Fiction
Weaving Christian themes into historical fiction can add depth and authenticity to the narrative, providing readers with a glimpse into the faith and struggles of characters from the past.
Self Help
Christian self-help books can guide individuals on their spiritual journey, offering practical advice and wisdom rooted in biblical teachings to help them overcome life's challenges.
Business Book
Incorporating Christian principles into a business book can emphasize ethical leadership, integrity, and values-driven decision-making, offering a unique perspective on success in the corporate world.
Biography
Christian ghostwriting services can help capture the faith and spirituality of a notable individual in a biography, highlighting how their beliefs shaped their life journey and contributions.
Autobiography
In an autobiography, personal faith stories can be beautifully narrated with the help of Christian ghostwriters, sharing the author's spiritual experiences and lessons learned along the way.
YOUR UTMOST CHANCE OF BECOMING A PUBLISHED BESTSELLER WRITER
Our team of extremely talented ghost book writers and editors ensures that they don't waste a single drop of sweat, making you one of the most sought-after writers of the century!
Our Services!
Our immensely skilled authors are well-versed in how to create compelling and thought provoking work regardless of the genre. It brings us tremendous pride to share that we are powered by industry veterans who produce top-notch work.
Here's How Our Christian Ghostwriters Craft Legendary Books!
Initial Consultation
The journey begins with a thoughtful conversation between the client and our ghostwriting team. The client shares the core message they want to convey.
Writer Selection and Research
After gathering all the necessary details, we carefully select a skilled Christian ghostwriter who aligns with the client's unique requirements and vision.
Chapter-by-Chapter Approval
As the writing process begins, the client is regularly updated with the completed chapters. Each chapter is meticulously crafted to engage readers.
Editing and Proofreading
In parallel, our dedicated editing and proofreading team works tirelessly to ensure the book's quality. They meticulously review the manuscript, checking for errors.
Finalization and Formatting
Once the book is completed to the client's satisfaction, it undergoes a final review. If revisions are required, they are swiftly incorporated.
Testimonials from Satisfied Clients
Our clients from a broad range of genres put their trust in us and we never disappoint them.
Joseph Boucher
I am overjoyed that I stumbled upon Writers of USA and decided to entrust them with writing my book. From start to finish, the process was incredibly transparent, and the team kept me in the loop every step of the way.
Annabell Ison
I have been getting assistance from Writers of USA for my content needs for the past two years and have always been satisfied. Their book writers for hire are incredibly skilled.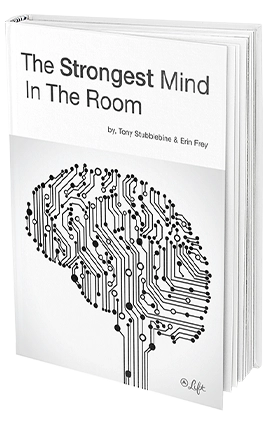 Moore W.
I am ecstatic about the results that Writers of USA have achieved in such a short time. I am thrilled with the final product; my readers have also fallen in love with the book.
Frequently Asked Questions
Christian ghostwriting services are professional writing services tailored to authors who want to share their Christian faith, stories, or messages in written form. Expert writers help bring your ideas and beliefs to life in a way that connects with readers.
After an initial consultation, a skilled Christian ghostwriter collaborates with you to understand your then they write on your behalf.
Absolutely. Ghostwriters work closely with you to ensure your voice and beliefs are authentically represented in the content. Your input is crucial throughout the process.
No, Christian ghostwriting services can cater to a wide range of Christian denominations and perspectives. Writers adapt to your specific beliefs and values.
Yes, both fiction and non-fiction publications can use Christian ghostwriting. These services can be customized to meet your demands.
The timeline can vary based on the project's complexity and your availability for feedback. It's important to discuss deadlines with your ghostwriter upfront.
Yes, Christian ghostwriting services often include strict confidentiality agreements to protect your privacy and the integrity of your project.
It is possible to self-publish the writing done by a ghostwriter. You have complete control over how it is published and disseminated because it is your original work.
Reputable Christian ghostwriting services offer revisions to ensure your satisfaction. Communication with your ghostwriter is key to achieving the desired outcome.
Let's Get Started!
Schedule an appointment with our book writers and start writing your first draft.