Levitate Your Performance With Our Stand Up Comedy Writers For Hire
Why settle for the ordinary when you can have the extraordinary? Our well-qualified and experienced humor writers are masters in forging content that entertains, persuades, and converts. Let us drive your brand's success as we create laughter, build connections, and boost your bottom line.
Our comedy writing services are accessible to everyone! Whether you're a startup, an established corporation, or an individual entrepreneur, we offer competitive pricing that won't break the bank. Every brand, big or small, deserves to have its voice heard and its message delivered with a comedic touch.
Custom Comedy Scripting

Humorous Content Creation

Comedic Video Production
Stand-Up Comedy Writing

Comedy Consultation and Workshops

Comedy Content Marketing Strategy
Make Your Decision And Hire Comedy Ghostwriters Today
When you talk about a world where humor actually acts as a catalyst for connection and engagement, harnessing the magic of laughter can upgrade your brand. That's where comedy writers for hire come into play. Hiring comedy writers is a strategic move that promises unmatched brilliance if you're seeking to engage your audience, establish an unforgettable brand persona, and drive impressive results.
Hire a comedy writer to infuse your brand's messaging with clever punchlines.
Skilled comedic writers workforce understands the importance of maintaining your brand's unique voice.
Humor writers can help your brand stand out by incorporating humor into your marketing efforts.
Comedy scriptwriters can convey important messages and themes light-hearted and entertainingly.
Why spend countless hours brainstorming funny ideas when you can rely on comedy ghostwriters for hire to handle the heavy lifting?
Comedy writers are adept, and their versatility ensures your brand's humor extends across all marketing channels.
You can expect improved audience engagement, increased brand loyalty, and a surge in shareability.
AWARD-WINNING BOOK CREATION IS OUR FORTE


Why Should You Choose Our Comedy Writing Services?
Our comedy writing services include everything from ghostwriting to editing and publishing assistance. Whether you need help crafting a humorous storyline or want to polish your manuscript, our team of experienced comedic writers is here to help. We pride ourselves on providing exceptional service and producing high-quality work. Don't let your ideas gather dust on a shelf. Hire our humor writers today, and let us help you bring your book to life. Trust us, as one of the industry's top comedic book-writing companies, to turn your humorous piece into a bestseller. Perks you'll get after hiring us:
Quality Work
Our top focus is giving our clients high-quality work, and our book writers for hire constantly think of the ideal strategy.
Timely Delivery
Transform your writing aspirations into a reality with our comedy writing services. We guarantee satisfaction for every book we craft.
Customer Satisfaction
Transform your writing aspirations into a reality with our book writing services. We guarantee satisfaction for every book we craft.
100% Ownership
We give 100% ownership of the book-writing content to our clients.
Bring Your Story to Life With a Comedy Writer by Your Side!
Hire a Comedy Writer now, and start working on your first book. Allow Us To Make You Realize Your Full Literary Potential and make you stand out in the crowd of millions with your bestseller book!
Toll Free: (833) 256-7171
Our Team Of Incredible Comedy Writers Can Add Humor To Any Genres!
Satire and Social Commentary
Satire is a powerful tool that uses humor to critique and expose societal issues. Our writers expertly blend wit and criticism, creating narratives that provoke thought while evoking laughter. With sharp observations and clever wordplay, we deliver satire that sparks conversations.
Slapstick and Physical Comedy
Our slapstick comedy is a treat for those who love a good laugh from physical mishaps and hilarious visual gags. We paint vivid scenes where characters find themselves in uproarious predicaments, ensuring that the humor translates seamlessly from page to imagination.
Witty Wordplay and Puns
Wordplay is a cornerstone of comedy, and our writers are masters of the craft. We create narratives brimming with clever puns, double entendres, and wordplay that delights language enthusiasts and humor aficionados alike.
Observational Humor
Life's quirks and everyday situations provide ample comedic fodder. Our observational humor takes mundane scenarios and turns them into laugh-out-loud moments. We capture the absurdities of life and present them in a relatable yet comical light.
Irony and Sarcasm
Irony and sarcasm are the sharp tools in our comedic toolkit. Through carefully crafted dialogue and narrative twists, we create stories that play with audience expectations, delivering humor that ranges from subtle and witty to boldly sarcastic.
Stand-up Shows
The great thing about laughing is that you can't overdose on it since it's the best medicine. Isn't it? So, if you are one of the newbies and looking for an experienced comic writer for your very first comedy show, count us in! We don't just tickle funny bones; we also provide hilarious stand-up comedy write-ups. Imagine having a professional comedy writer crafting jokes and punchlines that'll have your audience in stitches.
YOUR UTMOST CHANCE OF BECOMING A PUBLISHED BESTSELLER WRITER
Our team of extremely talented ghost book writers and editors ensures that they don't waste a single drop of sweat, making you one of the most sought-after writers of the century!
Our Services!
Our immensely skilled authors are well-versed in how to create compelling and thought provoking work regardless of the genre. It brings us tremendous pride to share that we are powered by industry veterans who produce top-notch work.
Our Process Of Comedy Writing
Character Development and Dialogue
We develop characters that resonate with your audience and design witty dialogue that fits their personalities. Our aim is to ensure every line delivers a punch of laughter while staying true to your comedic tone.
Crafting Hilarious Situations
Our writers infuse your story with comic timing and clever setups, setting the stage for uproarious moments that unfold naturally.
Wordplay and Jokes Galore
We sprinkle your narrative with clever puns, witty one-liners, and laugh-inducing jokes. Every sentence is carefully crafted to deliver humor in its purest form.
Timing and Rhythm
Our team ensures that the rhythm of your story aligns perfectly with comedic beats. From well-timed punchlines to perfectly paced comedic sequences, we create an irresistible flow that keeps readers engaged and amused.
Publishing & Promotion
Our team reviews the manuscript, fine-tuning jokes, refining comedic timing, and ensuring that your comedy writing is nothing short of side-splitting brilliance.
The List of Un-Countable Delighted Clients
Sarah M.
Working with the comedy writers for hire was an absolute delight! They understood our brand's tone and injected the perfect amount of humor into our marketing content. Our audience engagement has skyrocketed, and our social media posts are receiving more shares and comments than ever before. We couldn't be happier with the comedic brilliance they brought to our brand!
David L.
Hiring a comedy writer was the best decision we made for our web series! The comedic writers had a knack for crafting hilarious dialogues and witty banter that had our viewers hooked from the first episode. Thanks to their expertise, our show has garnered a loyal fanbase, and our viewers keep coming back for more laughs!
Emily S.
The humor writers brought our corporate event to life! Their stand-up comedy script had the audience in stitches, making our event successful. Their ability to blend humor with our key messages was impressive. We recommend hiring these talented comedic writers!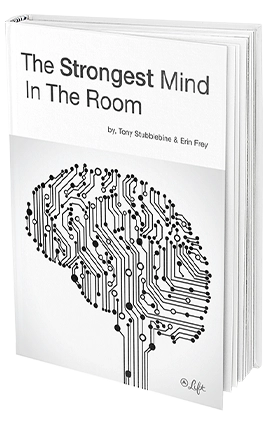 Frequently Asked Questions
A comedy writing service offers professional assistance from skilled comedy writers, comedians, and humorists who specialize in crafting comedic content. By enlisting the expertise of comedy writers for hire, you can infuse humor into your brand's messaging, captivate your audience, and stand out in a competitive market.
Hiring a comedy writer is simple! Just reach out to our team and let us know your specific requirements. We'll connect you with the perfect fit from our pool of talented comedic writers, ensuring they align with your brand's voice and objectives.
Our comedy writers are versatile and can tackle a wide range of projects, including creating engaging social media posts, writing humorous video scripts, crafting comedic blog articles, and even providing witty product descriptions. They are adept at generating laughter and engagement across various platforms.
Absolutely! Our comedic writers understand the importance of aligning with your brand's unique voice. You can share your preferences, desired tone, and any specific comedic elements you'd like to include, and they'll tailor the content to your specifications.
Let's Get Started!
Schedule an appointment with our book writers and start writing your first draft.