Hire Our Line Editors by Your Side, No Sentence Goes Unexamined
Line editors are experts who improve your sentences, making them clear, coherent, and captivating. They enhance your words and correct your errors while keeping your voice intact. Our line editors also give you feedback to help you grow as a writer. With line editing, your writing becomes more than text, an art that impresses readers.
Elevated Clarity

Enhanced Flow

Polished Style
Meticulous Proofreading

Feedback for Growth

Refined Impact
Our Line Editors Are Masters Of Their Craft
Our editors are good at using words. They make your writing clear, easy to understand, and short. Their understanding of different writing styles ensures that your unique voice shines through. With an innate sense of pacing and rhythm, they enhance the flow of your work, making it a joy to read.
From spotting inconsistencies to refining sentence structure, our line editors possess the skills to refine your manuscript into a polished gem that sparkles on every page.
Proficient Grammar Mastery
Adept Syntax Refinement
Expert Clarity Enhancement
Skillful Coherence Enhancement
Sharp Punctuation Precision
Creative Voice Preservation
AWARD-WINNING BOOK CREATION IS OUR FORTE


Reasons To Select Our Line Editors for Hire
Our line editing services go beyond mere proofreading. We improve your sentences to make them clear, coherent, and concise while keeping your unique voice and message. Here's why you should choose us for your text:
Expert Line Editors:
Our skilled editors refine your writing to excellence, enhancing clarity and coherence.
Preserving Your Voice:
We maintain your unique style while improving overall quality.
Attention to Detail:
Meticulously combing through your work, we catch every typo and inconsistency.
Timely Delivery:
Meeting deadlines without compromising quality is our commitment to you.
Share Your Tale With the World and Make It Shine!
Our professional copy editors will take your writing to the next level. Maintain compelling, error-free writing. Hire out professional line editors right now! can make perfect editing for your book.
Toll Free: (833) 256-7171
Professional Line Editing Services To Help Your Words Shine
Fiction Line Editing:
Our skilled editors delve into your fiction work, ensuring character consistency, plot coherence, and immersive storytelling, giving your readers an unforgettable experience.
Academic Line Editing:
Lift your academic writing with our precise editing. We focus on structure, citations, and clarity, enhancing your research's impact and credibility.
Non-Fiction Line Editing:
Bring your non-fiction content to life. We enhance readability, fact-check, and refine arguments, presenting your ideas clearly and convincingly to your target audience.
Business Line Editing:
Make your business communication shine. Our editors streamline your reports, proposals, and documents, ensuring professionalism, clarity, and effective communication.
Creative Writing Line Editing:
Transform your creative pieces into polished gems. We refine language, imagery, and flow, accentuating the essence of your poetry, short stories, and essays.
Website Content Line Editing:
Engage your online audience with flawlessly edited web content. We optimize language, structure, and SEO, ensuring your message resonates with visitors and drives results.
YOUR UTMOST CHANCE OF BECOMING A PUBLISHED BESTSELLER WRITER
Our team of extremely talented ghost book writers and editors ensures that they don't waste a single drop of sweat, making you one of the most sought-after writers of the century!
Our Services!
Our immensely skilled authors are well-versed in how to create compelling and thought provoking work regardless of the genre. It brings us tremendous pride to share that we are powered by industry veterans who produce top-notch work.
Our Process Of Line Editing
Submission
Send us your manuscript. Our experts assess the content's scope, genre, and your specific editing requirements.
Review
Our skilled line editors meticulously review your work, focusing on grammar, syntax, style, and coherence.
In-depth Analysis
We dive deep into your content, ensuring clarity, consistency, and adherence to your voice while enhancing the flow.
Editorial Suggestions
Receive detailed feedback and suggestions on areas for improvement, enhancing your manuscript's overall quality and impact.
Final Polish
With revisions complete, your manuscript is polished to perfection. Enjoy refined language, seamless structure, and enhanced readability in your final work.
Testimonials from Satisfied Clients
Our clients from a broad range of genres put their trust in us and we never disappoint them.
Joseph Boucher
I am overjoyed that I stumbled upon Writers of USA and decided to entrust them with writing my book. From start to finish, the process was incredibly transparent, and the team kept me in the loop every step of the way.
Annabell Ison
I have been getting assistance from Writers of USA for my content needs for the past two years and have always been satisfied. Their book writers for hire are incredibly skilled.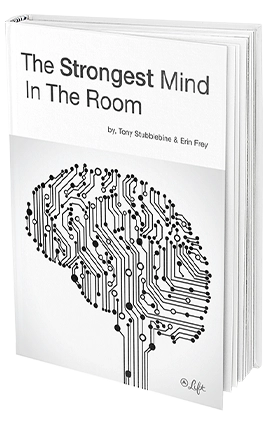 Moore W.
I am ecstatic about the results that Writers of USA have achieved in such a short time. I am thrilled with the final product; my readers have also fallen in love with the book.
Frequently Asked Questions
Line editing focuses on improving the language, style, and clarity of your writing. It involves fine-tuning sentences, enhancing flow, and ensuring the text is engaging and coherent.
While proofreading focuses on surface errors and copyediting involves fixing grammar and style issues, line editing delves deeper. It refines sentence structure word choice, and ensures the narrative's overall impact.
Line editing is recommended if you've completed your content and want to elevate its quality. It's especially valuable for authors seeking to enhance readability, strengthen language, and refine their narrative.
Our line editors are sensitive to maintaining your unique voice while enhancing your work. Any suggested changes aim to improve clarity and coherence while preserving your style.
Let's Get Started!
Schedule an appointment with our book writers and start writing your first draft.