Our Medical Ghostwriters For Hire Won't Let Your Medical Research Go Unnoticed
Our Medical Ghostwriting Services are here to help you write the most technical medical writing. With a deep understanding of the medical field, we craft well-researched, accurate, and compelling medical content, ensuring your message resonates with your audience.
Exceptional Medical Knowledge

Get Published Among The Top Journals

Persuasive Content
Feedback for Growth

Accurate Content
Hire the Best Medical Ghostwriters To Get The Most Accurate Content
When you choose our Medical Ghostwriting Services, you're choosing excellence. Our dedicated medical writers are passionate about translating complex medical concepts into accessible content. Whether you're an individual medical professional or a healthcare organization, we're here to elevate your medical content. Writers Of USA is the place where medical expertise meets exceptional writing.
Knowledge of the Latest Trends
Timely Delivery
Informative Journal
Professional And Polished Writing
AWARD-WINNING BOOK CREATION IS OUR FORTE


Reasons To Hire Our Medical Ghostwriters
We don't just throw the arrow in the air; we aim for the bull's eye – our goal is set – that is, to give the best services possible to our clients. That's why we claim to be the best when it comes to Medical Ghostwriting. You may ask how. Well, that's why below are 6 convincing reasons to hire our Medical ghostwriters and reach new heights.
Medical Expertise
Our team comprises skilled writers with a background in medicine, ensuring content accuracy and relevance.
Research Proficiency
We conduct in-depth research to provide evidence-based, up-to-date medical content.
Wide Range of Services
From research papers to patient education materials, we cover diverse medical content needs.
Client Collaboration
We work closely with you to understand your goals and deliver content aligned with your vision.
Bring Your Story to Life With a Book Writer by Your Side!
Hire a book writer now, and start working on your first book. Allow Us To Make You Realize Your Full Literary Potential and make you stand out in the crowd of millions with your bestseller book!
Toll Free: (833) 256-7171
Medical Ghostwriting Services To Help Your Journal Shine
Medical Research Papers
Our medical ghostwriters excel in crafting well-researched research papers, contributing to scientific advancements, and ensuring your work is publishable in reputable journals.
Patient Education Materials
We develop patient-friendly content, including brochures, web articles, and pamphlets, to convey complex medical information in an understandable and compassionate manner.
Pharmaceutical and Healthcare Marketing
Our team assists in creating compelling marketing materials, like product descriptions, promotional content, and advertisements, tailored to engage healthcare professionals and consumers, ensuring your products and services are effectively communicated.
Physician Communication
We offer services in crafting materials that facilitate clear and empathetic communication between physicians and patients, enhancing the overall patient experience and ensuring critical information is comprehensible and comforting.
Regulatory Documents
Our expert medical writers provide invaluable assistance in composing regulatory documents that adhere to compliance standards for medical organizations, helping to streamline regulatory processes and meet legal requirements.
Medical Blogs and Articles
We specialize in producing informative and engaging medical blog posts and articles, helping to enhance your online presence in the medical community, share valuable insights, and educate your audience about crucial medical topics and developments.
YOUR UTMOST CHANCE OF BECOMING A PUBLISHED BESTSELLER WRITER
Our team of extremely talented ghost book writers and editors ensures that they don't waste a single drop of sweat, making you one of the most sought-after writers of the century!
Our Services!
Our immensely skilled authors are well-versed in how to create compelling and thought provoking work regardless of the genre. It brings us tremendous pride to share that we are powered by industry veterans who produce top-notch work.
The Creative Process Of Our Medical Ghostwriters
People often ask how we do our work to perfection. Here is our process of making the best beautiful content for your beauty magazine.
Kick-Start
We begin with a thorough consultation to understand your specific medical ghostwriting needs. This step includes discussing the type of content required, the target audience, key messages, and any reference materials.
Assignment to Expert Writers
Based on your project requirements, we carefully select a medical writer with expertise in the relevant field. Our writers hold advanced degrees and extensive experience in the medical and healthcare industry.
Research and Content Creation
The assigned writer conducts in-depth research to gather the latest medical information, ensuring the accuracy and credibility of the content.
Review and Quality Assurance
Our editorial team meticulously reviews the content to guarantee its accuracy, coherence, and alignment with your objectives.
Delivery of Final Content
Upon approval, we deliver the final medical content in your preferred format. We remain open to revisions and feedback to ensure that you are completely satisfied with the ghostwritten materials.
Satisfied Customers Testimonials
Our clients from a broad range of genres put their trust in us and we never disappoint them.
Phyllis Watkins.
"I approached the medical ghostwriting service to assist with a book about my medical journey. The writer assigned to me was not only knowledgeable but also compassionate, making the process personal and supportive. The end result was a book that perfectly captured my experiences and expertise."
Vicki Lopez.
"Writer Of USA played a pivotal role in the success of our pharmaceutical firm. Their ability to craft persuasive content for our products, substantiated by evidence-based research, greatly influenced our marketing efforts. We saw increased trust and engagement from both medical professionals and patients."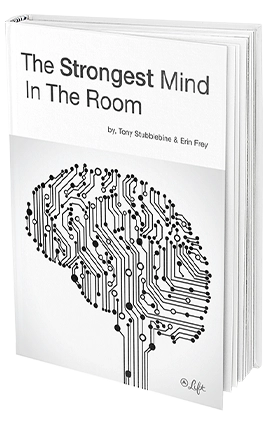 Joy Duncan.
"I couldn't be happier with the medical ghostwriting services I received. The team's professionalism, commitment to accuracy, and timely delivery exceeded my expectations. The medical documents they produced, from research papers to clinical reports, were instrumental in my career advancement."
Frequently Asked Questions
Medical ghostwriting involves expert writers creating medical content on behalf of healthcare professionals or researchers.
Ethical medical ghostwriting ensures transparency and adherence to authorship guidelines. We prioritize ethical practices, collaborating closely with healthcare professionals to present accurate and relevant information.
Your work is treated with the utmost discretion, and our team follows all necessary measures to protect your data and research.
We offer support for various medical content, including research papers, clinical reports, patient education materials, medical books, and pharmaceutical marketing materials.
Yes, we have a team of medical writers with expertise in various specialties. We can match you with a writer who understands your specific field and research.
We begin with an initial consultation to understand your project's scope, objectives, and timelines. You will have the opportunity to provide your insights, research materials, and any specific requirements.
Let's Get Started!
Schedule an appointment with our book writers and start writing your first draft.