Our Children's Book Writers Know How To Keep The Fun Alive
Not every kid likes reading; most just want to be the listener. However, whether your kid is a storyteller or a listener, we have countless stories for them, and the good thing about our children's book writing services is that we see everything through kids' eyes and imagination. It helps our writers to come up with many interesting concepts for children.
Kids develop cognitive thinking at 6; they ask many questions at this age because they are learning things. But it does not mean that you can't teach them before that. You must start teaching them the basics earlier so that it helps their growth. Children's books we publish include all the basics, which help them learn new things subtly and in a fun way.
Children's Book Ghost Writer For Hire!
Constructing a book for teens is different than writing it for kids; you must constantly check everything, from graphics to publishing standards and criteria. However, if you are hiring a professional writing agency for kids book writing, you don't have to worry about these things because they will take care of everything.
We have a devoted staff of authors specializing in children's book writing.
We create adorable and moral-based stories designed for young readers.
We have children's book ghostwriters with extensive experience in the psychology of children.
Our writers compose content tailored to resonate with young audiences.
We provide free consultations for interested clients.
You'll get constant accessibility for inquiries and project discussions.
AWARD-WINNING BOOK CREATION IS OUR FORTE


Why Our Children Book Ghostwriting Services?
Our services include everything from ghostwriting to editing and publishing assistance. Whether you need help crafting a compelling storyline or want to polish your manuscript, our team of experienced individuals is here to help. We pride ourselves on providing exceptional service and producing high-quality work. Don't let your ideas gather dust on a shelf. Hire the best children writing services today,
Selection of writers
The next step is to select a ghostwriter specifically for your project. It depends on the genre and which will be the best-suited story writer for your book.
Quality Work
Our top focus is giving our clients high-quality work, and our children's book writers constantly think of the ideal strategy.
Publishing
Once our team is done doing its job, we will connect with you to give it a final push through the publication process.
Customer Satisfaction
Transform your writing aspirations into a reality with our book writing services. We guarantee satisfaction for every book we craft.
Bring Your Story to Life With a Book Writer by Your Side!
Hire a book writer now, and start working on your first book. Allow Us To Make You Realize Your Full Literary Potential and make you stand out in the crowd of millions with your bestseller book!
Toll Free: (833) 256-7171
Our Team Of Incredible Children's Book Writers Can Create Magic!
Picture Books: Captivating the Youngest Minds
Picture books are a gateway to a child's imagination. They introduce children to the joy of reading with colorful illustrations and simple yet engaging narratives. Our writers expertly craft stories that resonate with preschoolers, sparking curiosity and wonder in every page turn.
Early Readers: Nurturing Reading Skills
Early readers bridge the gap between picture books and chapter books. These stories are designed for children who are just beginning to read independently. Our skilled writers create age-appropriate content with simple vocabulary and engaging plots, encouraging young readers to develop their reading skills.
Middle-Grade Fiction: Adventures for Growing Minds
Middle-grade fiction captures the adventurous spirit of young readers. These books often delve into imaginative worlds, relatable characters, and coming-of-age themes. Our writers excel at crafting stories that resonate with tweens, offering tales of friendship, self-discovery, and exploration.
Young Adult (YA) Fiction: Navigating Teenage Realities
For older readers, young adult fiction tackles complex themes, emotions, and challenges that teenagers face. Our writers delve into relatable experiences, whether it's navigating high school, dealing with first love, or exploring societal issues. YA, fiction sparks empathy and understanding among readers.
Educational and Non-Fiction Books: Learning Through Stories
Children's books can also be powerful educational tools. Our writers specialize in creating informative yet engaging non-fiction books that cover a wide range of topics. From history and science to biographies and nature, these books ignite young minds' curiosity and passion for learning.
YOUR UTMOST CHANCE OF BECOMING A PUBLISHED BESTSELLER WRITER
Our team of extremely talented ghost book writers and editors ensures that they don't waste a single drop of sweat, making you one of the most sought-after writers of the century!
Our Services!
Our immensely skilled authors are well-versed in how to create compelling and thought provoking work regardless of the genre. It brings us tremendous pride to share that we are powered by industry veterans who produce top-notch work.
Process of Our Children's Book Writers
Idea Generation
In this phase, we brainstorm ideas that resonate with your target audience. Whether it's whimsical adventures or relatable life lessons, we lay the foundation for a story that will capture young hearts.
Character Development
We carefully create characters that children can relate to and root for. And their personality developments through-out the story ensuring the meaningful connection with young readers.
Language and Style
We use age-appropriate vocabulary, sentence structures, and pacing to cater to the reading level of our young audience.
Illustration Collaboration
Collaborating with talented illustrators ensures that the visual elements enhance the storytelling. Captivating artwork complements the narrative, sparking the imagination of young readers.
Feedback and Refinement
We welcome the feedback from young beta readers. We then fine-tune the manuscript, ensuring that every aspect aligns with the preferences of our target audience.
Testimonials from Satisfied Clients
Our clients from a broad range of genres put their trust in us and we never disappoint them.
Joseph Boucher
I am overjoyed that I stumbled upon Writers of USA and decided to entrust them with writing my book. From start to finish, the process was incredibly transparent, and the team kept me in the loop every step of the way.
Annabell Ison
I have been getting assistance from Writers of USA for my content needs for the past two years and have always been satisfied. Their book writers are incredibly skilled.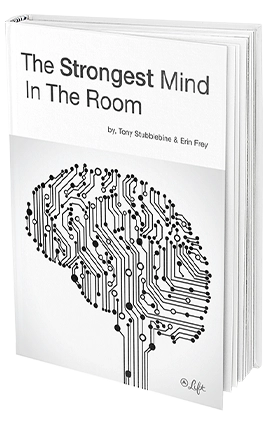 Moore W.
I am ecstatic about the results that Writers of USA have achieved in such a short time. I am thrilled with the final product; my readers have also fallen in love with the book.
Frequently Asked Questions
Children's books are unique, and because of this, they can be classified as a new genre. They are intended to avoid difficult concepts, strong feelings, and adult issues. They use straightforward language and plot, include many drawings, and are shorter than adult books. A children's book aims to engage young readers while introducing them to essential life lessons.
Select a genre and target age group for your children's book while considering themes and subjects that appeal to young readers. Create a compelling tale with believable characters and a salient point or lesson. Age-appropriate and simple terminology should be used. To arrange the storyline and flow of your novel, draft an outline or storyboard. To keep readers interested, think about page count and tempo. Write something and let your imagination run free. Edit and revise your text several times before asking for input and thinking about publishing possibilities.
Estimating the income of picture book authors for kids is challenging. A picture book author, with advance and royalties, roughly splits their money with the illustrator in half. Before their novel is accepted for publication, writers must also deal with several rejections. That said, whether you create picture books or intermediate-level children's books, your incentive for writing shouldn't be money.
Children's books are incredibly important since they influence many parts of a child's growth. First, they support early development by enhancing cognitive and verbal abilities, igniting imagination, and promoting creativity in young minds. These books also aid emotional development by fostering empathy and emotional intelligence while assisting kids in understanding and expressing their feelings.
Let's Get Started!
Schedule an appointment with our book writers and start writing your first draft.