Our Book Proofreaders Catch & Correct Every Error In Your Book!
Proofreading is an art that brings out the true brilliance of your writing by eliminating errors and inconsistencies. Our team of skilled book proofreaders understands the importance of precision in every word, punctuation mark, and sentence structure. Here's why you should choose our Book Proofreading service:
Tailor-made proofreading that elevates the readability and impact of your book.

A proven track record of providing top-notch proofreading services for authors.

Years of experience in refining language, grammar, and typographical errors.

Entrust your manuscript to our proofreaders, and watch it shine like a literary gem.

Unleash the power of error-free writing and leave a lasting impression on readers.
Book Proofreaders For Hire
Our professional book proofreaders have the expertise to examine your manuscript and discover its true potential. Whether you need proofreading for novels or non-fiction works, our proofreaders have covered you.
Thorough proofreading that ensures language consistency and clarity.
Expert feedback on grammar, punctuation, and typographical errors.
Our proofreaders are passionate about upholding the integrity of your writing voice.
Embrace the power of error-free writing to captivate and engage your readers.
Trust our book proofreaders to ensure your manuscript is polished to perfection.
AWARD-WINNING BOOK CREATION IS OUR FORTE


Why Should You Choose Our Book Proofreaders?
Our Book Proofreading service caters to diverse literary works, ranging from thrilling adventures to thought-provoking narratives. We pride ourselves on delivering proofread books showcasing your brilliance. Don't let minor errors hinder your book's success. Choose the best Book Proofreading service today and let your literary gem shine brightly. Here are the perks:
Quality Work
Our top focus is giving our clients high-quality work, and our book writers for hire constantly think of the ideal strategy.
Timely Delivery
We're skilled, quick, and prepared. We make sure that our team meets all deadlines. We're always ahead of time.
Customer Satisfaction
Transform your writing aspirations into a reality with our book writing services. We guarantee satisfaction for every book we craft.
100% Ownership
We give 100% ownership of the book-writing content to our clients.
Make Your Book Elegant and Error-Free!
Hire our book proofreaders now and witness your writing shine brightly. Let Us Help You Perfect Your Book with Meticulous Proofreading and Captivate Your Readers!
Toll Free: (833) 256-7171
Hire Our Team Of Incredible Book Proofreaders To Make Your Book Error-Free
Manuscript Polishing
We meticulously hunt for grammatical errors, punctuation slip-ups, and typos, ensuring your writing retains its brilliance.
Copy Editing Precision
Elevate your prose with copy editing. Our expert editors delve deeper, addressing sentence structures, clarity, and consistency. Your narrative flows flawlessly, captivating readers with its elegance.
Comprehensive Line Editing
Immerse readers in a captivating journey with line editing. Our editors meticulously analyze each line, crafting a symphony of words. From enhancing dialogue to refining descriptions, we make your writing resonate.
Developmental Proofreading
Ensure your story's coherence with developmental proofreading. Our experts refine grammar and analyze plot continuity, character development, and thematic consistency, preserving the essence of your narrative.
Tailored Proofreading
Different genres demand distinct approaches. Our genre-specific proofreading ensures your writing aligns with the expectations of your readers. From fiction to non-fiction, every word radiates excellence.
YOUR UTMOST CHANCE OF BECOMING A PUBLISHED BESTSELLER WRITER
Our team of extremely talented ghost book writers and editors ensures that they don't waste a single drop of sweat, making you one of the most sought-after writers of the century!
Our Services!
Our immensely skilled authors are well-versed in how to create compelling and thought provoking work regardless of the genre. It brings us tremendous pride to share that we are powered by industry veterans who produce top-notch work.
Our 6-Step Book Proofreading Process
Submission and Assessment
Upon receiving your manuscript, our experts assess the scope of proofreading needed. We tailor our approach to your genre, style, and specific requirements.
Grammar and Syntax Scrutiny
Our proofreaders delve into the manuscript, meticulously scrutinizing grammar, punctuation, and syntax. Every sentence is refined, ensuring your writing flows seamlessly.
Consistency Check
We ensure your manuscript maintains consistent style, tone, and formatting throughout. Any discrepancies are harmonized, preserving the narrative's cohesion.
Fact-Checking and Accuracy
Our experts verify factual information, ensuring accuracy and credibility. From historical details to technical terms, your manuscript remains error-free.
Final Review and Delivery
Before we return your manuscript, our proofreaders conduct a final review, ensuring every correction aligns with your voice. You receive a polished manuscript ready to shine.
The List of Un-Countable Delighted Clients
Jose Soto.
I used Writers of USA's book proofreading service, and I was very impressed with the quality and speed of their work. They caught and corrected every error in my book, making it look polished and professional. The proofreader was friendly, helpful, and knowledgeable. I highly recommend Writers of USA's book proofreading service.
Alex Simmons.
Writers of USA's book proofreading service were a great choice for me. They proofread my book thoroughly and efficiently and made it flawless. The proofreader was experienced, courteous, and attentive. Writers of USA's book proofreading service is the best in the business.
Ross Hammond.
If you need a book proofreading service, look no further than Writers of USA. They proofread my book perfectly and quickly and made it error-free and elegant. The proofreader was skilled, professional, and friendly. They worked with my budget, deadline, and specification. Writers of USA's book proofreading service is the only one you need.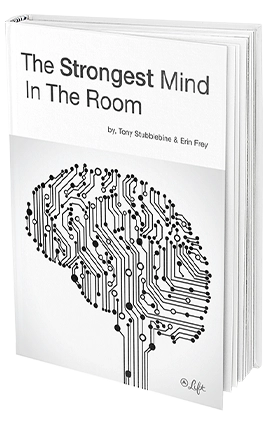 Frequently Asked Questions
Absolutely! Our book proofreaders ensure consistent language and flow throughout your manuscript.
Yes, our proofreaders meticulously correct typographical errors, grammar, and punctuation.
We can provide feedback on your book's overall readability and impact.
Yes, we provide book proofreading services for self-published authors to ensure their books have a professional presentation.
Let's Get Started!
Schedule an appointment with our book writers and start writing your first draft.