Our Poetry Editing Services Refine Your Poetic Brilliance into a Masterpiece
Do you have a poem, and when you recite it, it does not feel complete; the rhymes are missing, and the structure is not appealing at all? That's because it has not gone through the eyes of super experts. Hire our experts and see a refined, better, and more polished version of your already-written poem with our poetry editing services.
Excellent Writing

Impeccable Writing

Years Of Experience
Punctual With Deliveries

Proof Reading

Error-Free Content
Hire the Best Poetry Editors Who Turn Your Words Into A Masterpiece
To create an impact, captivate the readers, and enhance the readability of your content, you need a poem that is artistic and harmonious. But crafting such a poem is not easy unless you contact one of our experts.
We have assisted poets of all genres in polishing their writing. And because our team consists of poets and publishing professionals, we can assign a specialized poetry editor to review your document, helping you prepare for publication.
Veterans In Rhyming
Creativity and Innovation.
Versatility
Time and Resource Efficiency.
Confidentiality
AWARD-WINNING BOOK CREATION IS OUR FORTE


Reasons To Work With Our Poem Editors
We don't just shoot in the dark; we aim for the target - our goal is clear - that is, to provide the best services possible to our clients. That's why we boast to be the best when it comes to Poem Editing. You may wonder why. Well, that's why below are six compelling reasons to hire our Poem Editors and outshine any competition in the way.
Mastery of the Craft
Our editors are accomplished poets themselves and are veterans of the game. They bring a deep understanding of poetic elements, styles, and techniques to elevate your work.
Comprehensive Editing
From structure and syntax to rhythm and metaphor, our editors provide a comprehensive review, leaving no aspect of your poetry untouched.
Experienced Professionals
Our editors have a wealth of experience in the world of poetry. They have edited works across various poetic forms, ensuring a well-rounded perspective.
Constructive Feedback
We offer constructive feedback that not only highlights areas for improvement but also provides guidance to help you become a better poet.
Bring Your Story to Life With a Book Writer by Your Side!
Hire a book writer now, and start working on your first book. Allow Us To Make You Realize Your Full Literary Potential and make you stand out in the crowd of millions with your bestseller book!
Toll Free: (833) 256-7171
Poetic Editing Services To Help Your Content Shine Like Your Face
Structural Poem Editing
Our structural poem editing service focuses on the overall framework of your poems. We assess the arrangement of stanzas, lines, and the flow of your narrative or theme. Our goal is to enhance the structural integrity of your poem to ensure it engages and resonates with your readers.
Line-by-Line Poem Editing
Line-by-line editing dives into the nitty-gritty of your poem – catering to even the nuance of your stanzas. Our expert editors meticulously examine each line, word choice, and punctuation. This service ensures that every element contributes to your poem's impact and clarifies your poetic intent.
Rhyme and Rhythm Refinement
For poems that rely on rhyme and rhythm, we offer a specialized service. Our editors fine-tune your rhyme schemes, meter, and cadence to create a harmonious and melodic flow, captivating your readers with the cadence of your verses.
Imagery and Metaphor Enhancement
Its vivid imagery and striking metaphors often define great poetry. We help you enrich your poems by refining your imagery, making it more evocative and amplifying the resonance of your metaphors.
Theme and Narrative Strengthening
If your poetry carries a specific theme or narrative, we offer a service that hones in on strengthening these aspects. Our editors work to ensure your theme is clear and your narrative is compelling, leaving a lasting impression on your audience.
Poetry Collection Editing
For poets working on collections or anthologies, our comprehensive collection editing service ensures the poems within your project harmonize to create a cohesive and impactful whole. We assist you in arranging and editing the poems to convey a unified message or tell a story through your collection.
YOUR UTMOST CHANCE OF BECOMING A PUBLISHED BESTSELLER WRITER
Our team of extremely talented ghost book writers and editors ensures that they don't waste a single drop of sweat, making you one of the most sought-after writers of the century!
Our Services!
Our immensely skilled authors are well-versed in how to create compelling and thought provoking work regardless of the genre. It brings us tremendous pride to share that we are powered by industry veterans who produce top-notch work.
Our Poetry Editing Process
Thorough Consultation
Our team assesses the initial draft for strengths and weaknesses to determine the level of editing required.
Evaluation
We examine the overall organization, flow, and coherence of your poem. This includes assessing the arrangement of stanzas, lines, and the progression of ideas or themes.
Line-by-Line Editing
Our professional editors perform line-by-line editing, where each word, phrase, and line is meticulously reviewed.
Theme and Imagery
Our editors enhance the imagery, ensuring it's evocative and compelling, and refine the metaphors and symbolism to create a more profound impact.
Final Review
This step aims to eliminate any remaining errors, ensuring a polished and professional piece.
Satisfied Customers Testimonials
Look and read for yourself why we are constantly working tirelessly.
Nicolas.
Writers of USA turned my disjointed thoughts into a beautifully structured poem. The editing was both sensitive and skillful, enhancing my original words while retaining my unique voice. Their service is a poet's dream come true!
Karl.
I've been writing poetry for years but never dared to share it. Writers of USA not only improved my poems but also boosted my confidence. Their editing brought out the best in my work, and now, I proudly share my poetry with the world.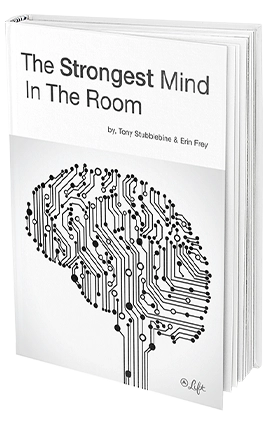 Gustavo.
I'd been struggling with a poem for months, unable to express what I truly felt. Writers of USA's editors stepped in and worked their magic. They turned my chaotic emotions into a breathtaking poem that reflects my heart. I'm immensely grateful for their expertise.
Frequently Asked Questions
A poem editing service is a professional assistance service that refines and improves poems. Experienced editors review your work for grammar, structure, and poetic elements to enhance the overall quality and impact of your poems.
A poem editing service is essential to ensure your poetry reaches its full potential. Editors offer an objective, skilled perspective, enhancing clarity, rhythm, and poetic elements, resulting in more impactful and polished poems.
A poem editing service typically involves submitting your poems to professional editors. They assess and revise your work, offering feedback and suggestions. The collaborative process continues until you're satisfied with the final, polished version.
The cost of poem editing services can vary based on factors like the length and complexity of your poems and the level of editing required. Generally, prices range from a few dollars to more significant fees for in-depth editing.
To find a reliable poem editor, consider seeking recommendations, reviewing editor profiles, and assessing their qualifications. Reputable editing services like Writers of USA offer experienced editors for poetry, ensuring high-quality results.
Let's Get Started!
Schedule an appointment with our book writers and start writing your first draft.