Hire Songwriters Who Write Songs That Top the Charts!
Whether you need local or global exposure, we can help you craft songs that resonate with your audience and reflect your personality. Our ghost songwriters are ready to listen and turn your ideas into musical masterpieces. They will work with you every step of the way, from the lyrics to the melody, from the genre to the mood.
But we don't stop there. We also offer you a complete package of services to make your album stand out from the crowd. We can design eye-catching covers and graphics that capture the essence of your music. We can also distribute your songs to the right channels and platforms so that your music reaches the ears of your fans and potential listeners. And we can help you market your album effectively using proven strategies and techniques.
Don't let your music go unheard. Let us help you make your mark in the music industry. Contact our team of professional songwriters today, and let's get started!
The Most Talented and Affordable Lyricist For Hire
From hip-hop to classic, hire a professional songwriter because he'd be trained enough to complete any project they get their hands on. So if you are looking for someone who can treat your thoughts and ideas just the way they deserve, you are at the right place at the right time. You can collaborate with our team of brilliant writers, and they'll assure you of the outcomes. Apart from being the most affordable ghostwriting agency, we also understand what makes song writing online agencies stand out;
A great song combines several things; however, you can't expect everyone to be familiar with them. But if you want your melodies to be turned into the finest words, none can do that better than a professional songwriter. Hire songwriters from our agency today and put your trust in us.
AWARD-WINNING BOOK CREATION IS OUR FORTE


Why Should You Choose Our Professional Songwriting Services?
The musical journey is remarkable; choosing the right partner can make all the difference. At Writers Of USA, we're not just songwriters but your collaborators, visionaries, and champions of musical brilliance. Here's why choosing us for our Songwriting Service is your key to unlocking a world of musical possibilities:
Quality Work
Our top focus is giving our clients high-quality work, and our songwriters for hire constantly think of the ideal lyrics.
Timely Delivery
We're skilled, quick, and prepared. We make sure that our team meets all deadlines. We're always ahead of time.
Customer Satisfaction
Transform your melodies in your mind into a reality with our songwriting services. We guarantee satisfaction for every lyric we write.
100% Ownership
We give 100% ownership of the content to our clients.
Our Song Writers Don't Just Write; They Make A Hit!
Ready to make hearts sway and dominate the playlists? Contact our songwriters today and watch your deepest emotions come alive. Let Us Assist You in Crafting Melodies That Resonate, Leaving Listeners Yearning for More!
Toll Free: (833) 256-7171
Our Team Of Song Writers Can Compose Music In Various Genres!
MELODY WRITING
We produce enthralling tunes that relate to your feelings and concepts, giving your compositions life and making them memorable.
LYRICS COMPOSITION
Our wordsmiths create moving lyrics that explain your tale, arouse listeners' emotions, and strike a chord with them on a deep level. This makes your music a true representation of your artistry.
LYRICS EDITING
Editing your lyrics will improve your music's lyrical flow and emotional impact by ensuring that every word aligns with your theme.
SONG COMPOSITION
We create songs that inspire audiences, keep them entertained, and leave a lasting impact by fusing melodies, harmonies, and words into seamless compositions.
VOCAL WRITING
Our talented writers craft vocal lines that go well with your music, highlighting feelings and enriching the aural environment, bringing your songs to life in distinctive ways.
YOUR UTMOST CHANCE OF BECOMING A PUBLISHED BESTSELLER WRITER
Our team of extremely talented ghost book writers and editors ensures that they don't waste a single drop of sweat, making you one of the most sought-after writers of the century!
Our Services!
Our immensely skilled authors are well-versed in how to create compelling and thought provoking work regardless of the genre. It brings us tremendous pride to share that we are powered by industry veterans who produce top-notch work.
Our Process of Songwriting
Creative Consultation
We begin by scheduling a creative consultation with you. We'll discuss themes, moods, and any specific lyrics or melodies you have in mind. Our goal is to understand your unique story and style.
Crafting the Lyrics
Our talented songwriters will start crafting the lyrics based on the insights from our consultation. They'll skillfully weave your emotions and messages into poetic verses.
Melody Composition
Once the lyrics are in place, our composers will work on creating a captivating melody that complements the emotions and themes of the song.
Arrangement and Production
Our Production team will arrange the song, adding layers of instrumentation, harmonies, and dynamics to create a fully immersive musical experience.
Review and Release
Once the initial draft is ready, we'll share it with you for feedback. After your input, we'll make the necessary revisions to ensure the song is exactly as you envisioned and release your song to the world.
Testimonials from Satisfied Clients
Our clients from a broad range of genres put their trust in us and we never disappoint them.
Joseph Boucher
I am overjoyed that I stumbled upon Writers of USA and decided to entrust them with writing my book. From start to finish, the process was incredibly transparent, and the team kept me in the loop every step of the way.
Annabell Ison
I have been getting assistance from Writers of USA for my content needs for the past two years and have always been satisfied. Their book writers are incredibly skilled.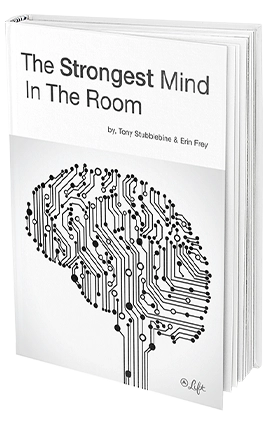 Moore W.
I am ecstatic about the results that Writers of USA have achieved in such a short time. I am thrilled with the final product; my readers have also fallen in love with the book.
Frequently Asked Questions
The amount of time needed to compose a song varies. The time required to complete this task varies widely from person to person, project to project, and even day to day.
Hiring a songwriter can be expensive, depending on factors including the songwriter's level of expertise, their level of fame, and the magnitude of the project. Costs might be low for less popular songwriters and high for those in high demand.
A professional songwriting service can provide an artist with guidance, contacts in the music business, and finished music and lyrics to help them stand out in a crowded marketplace.
Let's Get Started!
Schedule an appointment with our book writers and start writing your first draft.