Want Your Book To Turn Heads? Hire Book Illustrator ASAP!
Hiring a book illustrator is necessary if you want your book to stand out and attract readers! A talented illustrator can make your story come to life through intriguing illustrations, resulting in a seamless fusion of words and pictures that captivate readers of all ages. The correct pictures may take your book to new heights, whether it's a children's book, a graphic novel, or an illustrated work of fiction. An illustrator adds depth and passion, creating vivid characters and gorgeous scenery, making your book unforgettable. So employ a book artist as soon as possible and see your story come to life in ways you never thought possible to leave a lasting impression! At Writers of USA you can have all your writing needs accommodated.
Ghostwriting

Proofreading

Book editing
Book formatting

Book Marketing

Book cover designs
The Best Book Cover Illustration Service One Could Ask For!
Gather your ideas and hand them to our incredible illustrators, who work seamlessly to provide the best results. Wondering how to make your book communicate with readers? Well, that does not require much effort since a good book speaks for itself; everything in and around it catches the reader, and with the correct number of expertly done book illustrations, your book can significantly impact readers.
Our book cover illustration ensures that the magic is created by harmonizing with the content of your book. These strategies are learnable with time and practice; if you don't have the time, you can depend on our illustrations for books to complete your work. Our talented pros favor intriguing cover images that quickly grab readers' attention. You already have the first half of a wonderful book; all you need is a top-notch custom book illustration that can cater to your following needs:
An illustration that speaks for itself and attracts the reader.
Perfect graphics that can align with your book's content.
Uninterrupted communication between illustrators and authors.
Affordable and pocket-friendly illustration services.
Quickest turnaround possible.
AWARD-WINNING BOOK CREATION IS OUR FORTE


Why Book Illustrators for Hire are Essential for Creating a Visual Impact
Our services include everything from illustration, ghostwriting to editing and publishing assistance. Whether you need help crafting a compelling storyline or want to polish your manuscript, our team of experienced individuals is here to help. We pride ourselves on providing exceptional service and producing high-quality work. Don't let your ideas gather dust on a shelf. Contact us today to help you bring your book to life.
Quality Work
Our top focus is giving our clients high-quality work, and our book writers for hire constantly think of the ideal strategy.
Timely Delivery
We're skilled, quick, and prepared. We make sure that our team meets all deadlines. We're always ahead of time.
Customer Satisfaction
Transform your writing aspirations into a reality with our book writing services. We guarantee satisfaction for every book we craft.
100% Ownership
We give 100% ownership of the book-writing content to our clients.
Bring Your Story to Life With a Book Illustrator by Your Side!
Hire a book illustrator now, and start working on your book. Allow Us To Make You Realize Your Full Literary Potential and make you stand out in the crowd of millions with your bestseller book!
Toll Free: (833) 256-7171
Illustration Services We Provide!
Character Illustrations
Our talented illustrators breathe life into your characters, portraying their personalities, emotions, and quirks. Whether it's a whimsical children's book or a gripping novel, we create characters that resonate with readers.
Scene and Setting Illustrations
Transport your readers to the heart of your story with vivid scenes and setting illustrations. From enchanting landscapes to bustling cityscapes, our artists craft visuals that immerse readers in your narrative world.
Cover Art Design
The saying "Don't judge a book by its cover" doesn't apply here. Our cover art design service captures the essence of your book, enticing readers with a compelling visual that encapsulates your story's theme.
Action and Dynamic Illustrations
For books filled with action, adventure, or suspense, our dynamic illustrations add energy and movement to your scenes. From epic battles to heart-pounding moments, these visuals create a sense of urgency and excitement.
Conceptual and Abstract Illustrations
Our illustrators can create conceptual visuals that convey meaning and depth if your book is into abstract concepts or complex ideas. These illustrations enhance your storytelling, making it more engaging and thought-provoking.
YOUR UTMOST CHANCE OF BECOMING A PUBLISHED BESTSELLER WRITER
Our team of extremely talented ghost book writers and editors ensures that they don't waste a single drop of sweat, making you one of the most sought-after writers of the century!
Our Services!
Our immensely skilled authors are well-versed in how to create compelling and thought provoking work regardless of the genre. It brings us tremendous pride to share that we are powered by industry veterans who produce top-notch work.
Our Process of Book Illustration
Selection of illustrator
The next step is to select an illustrator specifically for your project. It depends on your genre and which editor will best suit your book.
Drafting
Instead, you must not select your book's first set of illustrations. Following the same motto, our designers provide you with rough drafts so you can give your approvals.
Approval
We then one more time need your approval. Now that the illustration is almost complete, you can look at it and inform us if everything is according to your wish.
Final touch
The final touch may take time, but we should not forget that great things take time; hence, it's better to go through everything before making it live.
Publishing
Once our team is done doing its job, we will connect with you to give it a final push through the publication process.
Testimonials from Satisfied Clients
Our clients from a broad range of genres put their trust in us and we never disappoint them.
Joseph Boucher
I am overjoyed that I stumbled upon Writers of USA and decided to entrust them with writing my book. From start to finish, the process was incredibly transparent, and the team kept me in the loop every step of the way.
Annabell Ison
I have been getting assistance from Writers of USA for my content needs for the past two years and have always been satisfied. Their book writers are incredibly skilled.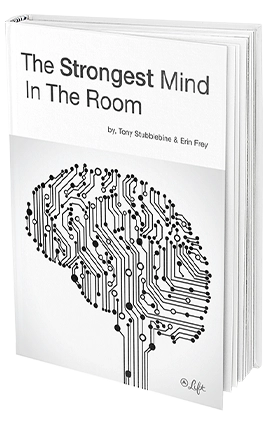 Moore W.
I am ecstatic about the results that Writers of USA have achieved in such a short time. I am thrilled with the final product; my readers have also fallen in love with the book.
Frequently Asked Questions
It depends on the provided information and requirements of the client; however, three main illustration formats are usually followed or applied to the project. And these formats are mostly PDF, EPS, Adobe Illustrator, or Adobe Photoshop. But you don't have to be worried about it because you'll be updated constantly.
Check out the illustrations on our website created by our champs. Bring your ideas and thoughts to the table. Add details that could influence your design, such as suggested color schemes, character descriptions, facts, themes, proportions, and examples of any artwork you find appealing. Your illustration will be more accurate the more details you offer.
Book illustrations might be costly, but if you hire us to work on your book's graphics, you wouldn't have to be worried about the cost because we offer customized packages that vary from service to service.
It typically takes weeks; however, if you want your work done asap, we can do that for you!
Let's Get Started!
Schedule an appointment with our book writers and start writing your first draft.