Why Do You Need Book Cover Design Services?
No matter how much you say the front page of your book does not affect its marketing or sales, that book still needs that unique selling point that grabs everyone's attention. And when we talk about the selling point, it's not about the content or story of your book because not a single person will look inside directly.
As a reader, we all tend to check out the book's front page design first, and if we find that interesting, we proceed further. Your book's front page tells half the story; therefore, you must pay attention to detail while choosing a company to design your book's front and back cover pages.
Allow Our Book Cover Design Company to Craft Your Book Front Page Design!
Chip Kidd said, "A book cover is a distillation. It is the haiku of the story." This quote beautifully explains the necessity of book covers. According to him, your book cover represents the spirit of your story, so it is designed to attract the audience and pique their interest easily. By saying it haiku, he again reveals to us the importance of book covers like haiku that capture a single moment and represent them in a precise form. Similarly, book covers also grab readers' attention and communicate the story's essence in a brief moment.
We find inspiration for your book cover by exploring various designs online.
Our team of book cover designers create multiple ideas for your book cover.
We ensure you retain the final decision-making authority, as it's your book and journey.
What is Book Cover Design Services?
A book cover is more than just an aesthetic adornment; it's a portal that beckons readers into the world you've meticulously crafted within your pages. A Book Cover Design Service is the creative intersection where artistry meets storytelling, where the essence of your narrative is distilled into a visual masterpiece that captures attention, ignites curiosity, and sets the stage for your literary journey.
At Writers Of USA, our Book Cover Design Service is more than just an offering; it's a partnership that brings your ideas, themes, and characters to life through artful design. Our team of skilled designers understands that a book cover is a powerful marketing tool, an ambassador that communicates the heart of your story at a glance.
The Art of Visual Storytelling
Crafting a captivating book cover requires understanding your narrative's core. Our designers collaborate closely with you to extract the essence of your story, its themes, and its unique appeal. Each element on the cover, from color palette to imagery, is chosen to encapsulate your book's emotions and atmosphere.
Bringing Themes to Life
Whether your book falls into fantasy, mystery, romance, or any genre, our designers have the expertise to translate those themes into captivating visuals. From fantastical landscapes to evocative symbols, every aspect of the design aligns to resonate with readers seeking precisely the experience your book offers.
Catering to Your Target Audience
Understanding your target audience is paramount in designing an effective cover. Our designers delve into the preferences and expectations of your readership, ensuring that the cover speaks directly to them. Whether it's a modern and sleek design or a nostalgic throwback, our covers are tailored to intrigue and resonate with your intended audience.
A Glimpse into the Book's Soul
A well-designed cover promises what lies within. Our Book Cover Design Service aims to create covers that provide a tantalizing glimpse into the emotions, conflicts, and characters that readers will encounter. It's an invitation to enter your literary world and experience the magic you've woven.
Seamless Fusion of Art and Marketing
While aesthetics are pivotal, our designers also understand the marketing aspect of book covers. A cover must stand out in a crowded marketplace, capturing attention amidst a sea of titles. Our designers blend artistic flair with market insights to create covers that are not only visually striking but also strategically positioned to pique curiosity.
Customized to Your Vision
Every author's vision is unique, and our Book Cover Design Service is tailored to match your creative intentions. Whether you have specific concepts in mind or are open to exploring new directions, our designers collaborate to ensure the final design resonates with your creative sensibilities.
How Book Cover Design Service Affects Your Growth
The impact of a well-designed book cover extends far beyond its visual appeal. It holds the power to shape your growth as an author, ignite reader curiosity, and drive the success of your literary venture. Let's explore how our Book Cover Design Service can significantly affect your growth:
First Impressions that Last
Your book cover is the readers' first impression of your work. It's the cover potential readers see when they come across your book online or on the shelf. A professionally designed cover immediately establishes your credibility as an author and conveys the professionalism of your work. This powerful first impression paves the way for readers to explore further.
Curiosity That Converts
A well-designed cover creates curiosity. It prompts readers to pick up your book, read the blurb, and ultimately decide to delve into your narrative. Our Book Cover Design Service ensures that your cover captures attention and entices readers to explore the story. This curiosity-driven conversion is fundamental to your growth as a successful author.
Branding and Recognition
Consistency in book cover design builds your author brand. Readers begin to recognize your work by its distinct visual identity. With each new release, your cover design symbolizes your writing style, genre, and storytelling approach. This branding fosters reader loyalty and encourages them to seek out your books as they trust your narratives' quality.
Standing Out in the Crowd
A striking book cover distinguishes your work from the competition in a saturated market. Our designers are adept at creating stand-out covers, capturing attention amidst a sea of titles. A cover that catches the eye amid countless options increases the likelihood of your book being chosen, leading to increased sales and heightened visibility.
Emotion-Driven Engagement
A well-designed cover connects emotionally with readers. It evokes the emotions and themes of your story, creating a bond before the reader even turns the first page. This emotional engagement results in a more immersive reading experience, and readers are more likely to remember and recommend a book that resonates deeper.
Influencing Purchase Decisions
Studies have shown that book covers significantly influence purchasing decisions. A compelling cover encourages readers to invest in your book, whether through online platforms or in physical stores. Our Book Cover Design Service ensures that your cover design represents your narrative and compels potential readers to purchase.
Maximizing Marketing Potential
A well-designed book cover becomes integral to your marketing arsenal. It's a visual asset that can be shared across social media, in promotional materials, and during book launches. A captivating cover design has the potential to go viral, increasing your book's visibility and driving growth.
AWARD-WINNING BOOK CREATION IS OUR FORTE


Why Should You Hire Book Cover Designer?
Our services include everything from ghostwriting to editing and publishing assistance. Whether you need help crafting a compelling storyline or want to polish your manuscript, our team of experienced individuals is here to help. We pride ourselves on providing exceptional service and producing high-quality work. Don't let your ideas gather dust on a shelf. Hire the best book cover design services today, and let us help you bring your book to life. Trust us, as one of the top book writing companies in the industry, to turn your book into a best-seller. Perks you'll get after hiring us:
Quality Work
Our top focus is giving our clients high-quality work, and our book writers for hire constantly think of the ideal strategy.
Timely Delivery
We're skilled, quick, and prepared. We make sure that our team meets all deadlines. We're always ahead of time.
Customer Satisfaction
Transform your writing aspirations into a reality with our book writing services. We guarantee satisfaction for every book we craft.
100% Ownership
We give 100% ownership of the book-writing content to our clients.
Bring Your Story to Life With a Book Cover Designer by Your Side!
Hire a book cover designer now, and start working on your first book. Allow Us To Make You Realize Your Full Literary Potential and make you stand out in the crowd of millions with your bestseller book!
Toll Free: (833) 256-7171
Covering Every Genre Your Trusted Book Cover Design Agency
Custom Illustrations
Elevate your book cover with unique custom illustrations that bring your narrative to life. Our talented artists collaborate closely with you to understand your vision and create artwork that resonates with your story's themes.
Typography-Centric Design
For a bold and impactful look, our typography-centric design service focuses on using fonts, colors, and layouts to convey the mood and essence of your book. We craft covers that instantly grab attention and leave a lasting impression.
Photography-Based Covers
Our photography-based cover design service sources or creates images that visually narrate your book's themes, drawing readers into your world.
Genre-Specific Designs
Our genre-specific design service tailors your book cover to resonate with readers of your genre, ensuring it aligns with the expectations and aesthetics of your target audience.
Series Branding
For authors with a series, consistency is key. Our series branding service ensures that each book cover maintains a cohesive look while reflecting the unique essence of each installment, creating a visual identity that readers recognize.
YOUR UTMOST CHANCE OF BECOMING A PUBLISHED BESTSELLER WRITER
Our team of extremely talented ghost book writers and editors ensures that they don't waste a single drop of sweat, making you one of the most sought-after writers of the century!
Our Services!
Our immensely skilled authors are well-versed in how to create compelling and thought provoking work regardless of the genre. It brings us tremendous pride to share that we are powered by industry veterans who produce top-notch work.
Our Book Cover Design Process!
Concept Exploration
We look deep into your book's themes, characters, and mood. Our designers collaborate with you to understand your vision, exploring different concepts that align with your story's essence.
Visual Ideation
Once we clearly understand your vision, our creative team starts brainstorming visual ideas.
Design Development
Our artists and designers work magic to create a visual masterpiece that encapsulates your book's narrative and captures potential readers' attention.
Typography Selection
We carefully select fonts that complement the design and reflect the genre and mood of your story, ensuring your title and author name shine.
Illustration and Feedback
We add visual elements that speak to your book's themes. Our artists skillfully integrate these elements to create a cover that tells a story.
Testimonials from Satisfied Clients
Our clients from a broad range of genres put their trust in us and we never disappoint them.
Joseph Boucher
I am overjoyed that I stumbled upon Writers of USA and decided to entrust them with writing my book. From start to finish, the process was incredibly transparent, and the team kept me in the loop every step of the way.
Annabell Ison
I have been getting assistance from Writers of USA for my content needs for the past two years and have always been satisfied. Their book writers are incredibly skilled.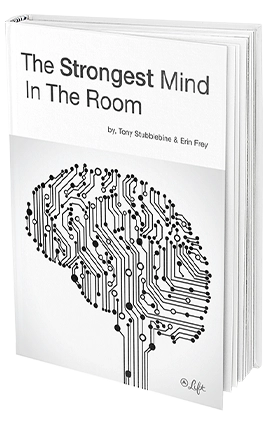 Moore W.
I am ecstatic about the results that Writers of USA have achieved in such a short time. I am thrilled with the final product; my readers have also fallen in love with the book.
Frequently Asked Questions
We advise concentrating on developing a book cover design that faithfully conveys the subjects and genre of the book while also being aesthetically pleasing and eye-catching for new authors. It's crucial to consider your target demographic and the designs that might appeal to them.
The ability to create book covers for any genre is a strength of our online book cover designer. Our team of skilled designers can handle a variety of design tasks and can produce a cover that appropriately portrays the themes and genre of your book.
You may easily get in touch with our customer representative to have your book cover designed by telling them about your book's genre, intended readership, and any particular design specifications you may have.
The price of a book cover design varies depending on the design's intricacy, the degree of customization needed, and other elements. You can contact our team for a price tailored to your project because we provide reasonable and economical design options.
You can view our portfolio by visiting our website or contacting our team to learn more and review your design needs and specifications.
Let's Get Started!
Schedule an appointment with our book writers and start writing your first draft.