Hire Our Top Fantasy Writers & Make Your Stories Come Alive!
From the beginning, fantasy writing has been a great treasure for literature, and we are glad it's not limited to urban legends. Luckily, our ghostwriters, best known for their fantasy writing skills, are on the same page as many others. Our writers understand your immense love for it, and therefore, they offer the best services. Our positive reviews and testimonials prove how good and talented writers are. Apart from having a talented team of writers, we also have uninterrupted customer support—it doesn't matter if it's a day or night, our representatives ensure to cater to your needs right on time.
From taking care of your privacy to delivering exceptional work, we provide everything under one roof. So if you dream of becoming a best seller, leave that to us because once our writers take over a project, they don't relax unless they are done with that. Don't just take our word for it; go through each service we provide yourself:
Ghostwriting

Proofreading

Book Editing
Audiobook Services

Book Publishing

Book Marketing
We Provide The Best Fantasy Writing Services
We aren't saying that our fantasy book writing services are the only ones in the business; however, we consider our writers credible. You can only master a thing in two ways: you are passionate about it or have invested a good amount of time learning such skills. And fortunately, our fantasy writers are a complete package because they aren't just passionate but experienced with academic qualifications.
Our writers achieved several milestones in the field and aiming for more. They are known for their work ethics and strategies used during each project. Instead of working hard, we follow the motto of working smart, and everything turns out great. Fantasy writing is considered an interesting genre in English literature because it requires one to be more creative than anything else. Unless you have an imagination that can outnumber others, you'll still take time to master this skill. Here are a few things you need to understand before hiring a fantasy writer:
You must ensure that the fantasy writer you hired is qualified enough to do the job.
It's better to hire a company with some positive reviews than none.
Your privacy should be their first concern.
They should update you throughout the process.
The writing style of your hired writer must align with your style and tone because, technically, they are stating your ideas and thoughts.
AWARD-WINNING BOOK CREATION IS OUR FORTE


Why Should You Hire Our Fantasy Writers?
Our services include everything from ghostwriting to editing and publishing assistance. Whether you need help crafting a compelling storyline or want to polish your manuscript, our team of experienced individuals is here to help. We pride ourselves on providing exceptional service and producing high-quality work. Don't let your ideas gather dust on a shelf. Contact the best Action Fiction Writers for Hire today, and let us help you bring your book to life. Trust us, as one of the top book writing companies in the industry, to turn your book into a best-seller. Perks you'll get after hiring us:
Quality Work
Our top focus is giving our clients high-quality work, and our book writers for hire constantly think of the ideal strategy.
Timely Delivery
We're skilled, quick, and prepared. We make sure that our team meets all deadlines. We're always ahead of time.
Customer Satisfaction
Transform your writing aspirations into a reality with our book writing services. We guarantee satisfaction for every book we craft.
100% Ownership
We give 100% ownership of the book-writing content to our clients.
Bring Your Story to Life With a Book Writer by Your Side!
Hire a book writer now, and start working on your first book. Allow Us To Make You Realize Your Full Literary Potential and make you stand out in the crowd of millions with your bestseller book!
Toll Free: (833) 256-7171
Our Expertise in Fantasy Writing Services!
Epic Fantasy: Journeys Through Enchanted Lands
Embark on grand quests and epic adventures in worlds filled with magic, mythical creatures, and ancient prophecies. Our writers craft intricate worlds with rich histories, unique cultures, and heroic characters destined to change the fate of their realms.
Urban Fantasy: Magic in Everyday Life
The magical mingles with the mundane. Our writers bring fantastical elements into modern settings, blending magic with cityscapes and contemporary life. Hidden magical societies, supernatural beings, and thrilling mysteries are the hallmarks of this genre.
High Fantasy: Thrones and Sorcery
High fantasy explores into the conflicts and intrigues of kingdoms, magic wielders, and destiny-defying heroes. Our writers create intricate political landscapes, magical systems, and characters driven by their ambitions, desires, and the weight of their responsibilities.
Dark Fantasy: Exploring Shadows and Depths
Dark fantasy delves into the shadows, where light battles darkness, and morality is often shrouded in ambiguity. Our writers craft haunting tales that explore the depths of human nature, featuring anti-heroes, morally complex choices, and chilling supernatural elements.
Historical Fantasy: Magic in the Past
Step back in time with historical fantasy, where magic intertwines with real historical events and settings. Our writers breathe life into bygone eras, weaving enchanting stories that offer a new perspective on history while introducing magical elements that change the course of events.
YOUR UTMOST CHANCE OF BECOMING A PUBLISHED BESTSELLER WRITER
Our team of extremely talented ghost book writers and editors ensures that they don't waste a single drop of sweat, making you one of the most sought-after writers of the century!
Our Services!
Our immensely skilled authors are well-versed in how to create compelling and thought provoking work regardless of the genre. It brings us tremendous pride to share that we are powered by industry veterans who produce top-notch work.
Easiest Process Of Our Fantasy Writing Services!
Understanding Your Ideas
We look thoroughly into your ideas, characters, and world-building elements, ensuring every detail aligns with the enchanting world you wish to create.
Creative Character Making
Our writers create dynamic protagonists, compelling anti-heroes, and unforgettable beings that resonate with readers. We infuse personalities, motivations, and growth arcs that make them leap from the pages.
Epic Plot
Our writers weave intricate plots filled with twists, quests, and challenges. From battles against dark forces to quests for mythical artifacts, we create plots that keep readers engaged from beginning to end.
Magic and Mythos
From spellcasting to ancient prophecies, we ensure the magical elements are seamlessly integrated into the narrative.
Enjoy The Magic
Our writers refine the prose, ensuring every word conjures the magic of your world. We polish the manuscript, ready to transport readers to a realm of wonder and awe.
The List of Un-Countable Delighted Clients
Joseph Boucher
I am overjoyed that I stumbled upon Writers of USA and decided to entrust them with writing my book. From start to finish, the process was incredibly transparent, and the team kept me in the loop every step of the way.
Annabell Ison
I have been getting assistance from Writers of USA for my content needs for the past two years and have always been satisfied. Their book writers for hire are incredibly skilled.
Moore W.
I am ecstatic about the results that Writers of USA have achieved in such a short time. I am thrilled with the final product; my readers have also fallen in love with the book.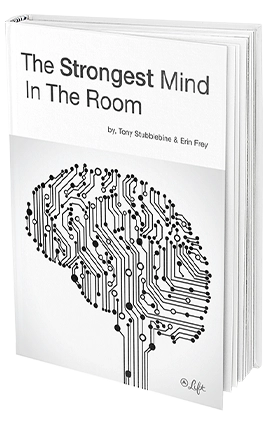 Frequently Asked Questions
Fantasy writing is a work of fiction situated in an imaginary world or universe. Fantasy authors frequently draw ideas from real-world myths, legends, fables, or folklore. Ancient oral myths and tales are transformed into written stories by the author, who also adds more seasoning.
The industry is flooded with countless freelance ghostwriters; you can find them on almost every freelancing platform. However, if you are serious about your work, we'd suggest going to an authentic writing services agency. You can check their work beforehand and ensure your project is safe instead of hiring a random writer from a random site.
If you hire a professional ghostwriter for your fantasy novel or any other genre of literature, the sole owner of the book and work would be you. Therefore, the author's rights will solely be yours.
Let's Get Started!
Schedule an appointment with our book writers and start writing your first draft.