Create Your Next Bed-Time Story with Our Professional Children's Book Editing Services!
Children's books are a gateway to wonder and discovery, and our team of skilled children's book editors understands the importance of creating stories that engage and inspire young readers. Here's why you should choose our Children's Book Editors service:
Tailor-made editing enhances the charm and appeal of your children's book.

A proven track record of providing top-notch editing services for children's literature.

Years of experience in refining language, clarity, and age-appropriate content.

Entrust your story to our editors, and watch it transform into a delightful adventure.

Unleash the power of polished children's books that leave a lasting impression.
Children's Book Editors For Hire
Children's book editing requires a special touch to ensure the story resonates with young readers. Our team of professional children's book editors possesses the expertise to enhance the readability and impact of children's literature. Whether you need editing for picture books, early readers, or middle-grade novels, our editors have got you covered. Here's what you can expect from our children's book editors:
Thorough editing that maintains the voice and spirit of your children's book.
Expert feedback on language, pacing, and age-appropriate storytelling.
Our editors are passionate about fostering a love for reading in young audiences.
Embrace the power of well-edited children's books to captivate and delight young minds.
Trust our children's book editors to ensure your story is ready for young readers.
AWARD-WINNING BOOK CREATION IS OUR FORTE


Why Should You Choose Our Children's Book Editing Services?
From adventurous tales to heartwarming stories, our Children's Book Editors service caters to various children's book genres. We pride ourselves on delivering edited books that enchant and entertain young readers. Don't let editing challenges hinder the magic of your children's book. Choose the best Children's Book Editors service today and let your story shine brightly. Here are the perks you'll enjoy after hiring us:
Quality Work
Our top focus is giving our clients high-quality work, and our book writers for hire constantly think of the ideal strategy.
Timely Delivery
We're skilled, quick, and prepared. We make sure that our team meets all deadlines. We're always ahead of time.
Customer Satisfaction
Transform your writing aspirations into a reality with our book writing services. We guarantee satisfaction for every book we craft.
100% Ownership
We give 100% ownership of the book-writing content to our clients.
Ignite Young Minds with Our Expert Children's Book Editors!
Hire our children's book editors now and witness your story come alive with enchanting perfection. Let Us Help You Create Children's Books That Spark Joy and Foster a Lifelong Love for Reading!
Toll Free: (833) 256-7171
Hire Our Team Of Incredible Children's Book Editors To Make Your Book Presentable
Developmental Editing: Fostering Creativity
We work closely with authors to refine plot structure, character development, and pacing. This means crafting engaging narratives for children's books that capture their imagination and cultivate a lifelong love for reading.
Language Polishing: Sprinkling Literary Stardust
Our language polishing service ensures that every word sparkles with clarity and charm. We fine-tune sentence structure, eliminate jargon, and cultivate age-appropriate vocabulary, creating a linguistic symphony that resonates with young readers.
Illustration Alignment: Harmonizing Visuals and Text
Our illustration alignment service ensures that the text and illustrations dance harmoniously. We refine text length to complement visuals, ensuring that every turn of the page creates a seamless and immersive storytelling experience.
Age-Appropriate Tone: Nurturing Understanding
Our editors adjust the narrative's tone, style, and complexity to suit the target age range. From playful simplicity for early readers to nuanced language for middle graders, we ensure your book speaks the language of its young audience.
Cultural Sensitivity: Embracing Diversity
Our editors ensure cultural accuracy and sensitivity, fostering inclusivity and representation. By weaving authentic experiences and perspectives into your story, we help children connect with characters from all walks of life.
YOUR UTMOST CHANCE OF BECOMING A PUBLISHED BESTSELLER WRITER
Our team of extremely talented ghost book writers and editors ensures that they don't waste a single drop of sweat, making you one of the most sought-after writers of the century!
Our Services!
Our immensely skilled authors are well-versed in how to create compelling and thought provoking work regardless of the genre. It brings us tremendous pride to share that we are powered by industry veterans who produce top-notch work.
Our Process of Children Book Editing
Story Assessment
Our editors assess the plot, characters, and overall narrative structure. We identify strengths and areas for improvement, setting the stage for a captivating journey.
Developmental Delicacy
Our editors work closely with you to refine plot arcs, character growth, and pacing. We ensure the narrative resonates with young readers, fostering imagination and wonder.
Language Magic
Our language polishing phase ensures each word sparkles with clarity and charm. We fine-tune sentence structures, cultivate age-appropriate vocabulary, and infuse every line with literary stardust.
Aligning Text and Illustrations
We collaborate to harmonize text and illustrations seamlessly. We refine text length, ensuring it complements visuals, and create a symphony where words and images dance together.
Cultural Nuances
Our editors ensure cultural accuracy and sensitivity, fostering diversity and representation. By infusing authentic experiences and perspectives, we create stories that connect with young hearts worldwide.
The List of Un-Countable Delighted Clients
John Adams.
Working with Writers of USA has been an absolute pleasure. Their children's book editors transformed my story into a heartwarming adventure that resonates with young readers. They provided valuable feedback on language and pacing, making the story perfect for my target audience. I highly recommend their children's book editing services to all aspiring children's authors.
Emily Johnson.
Writers of USA edited my picture book with exceptional attention to detail. Their children's book editors ensured the story's language and content were age-appropriate and captivating. The final result is an enchanting book that leaves a lasting impression on young readers. I am grateful for their expertise and professionalism and look forward to future collaborations.
David Williams.
I am thrilled with the children's book editing service provided by Writers of USA. Their editors refined my middle-grade novel, enhancing the pacing and emotional depth of the story. They were attentive to my vision and provided valuable insights. The edited book now engages young readers in a meaningful way. I highly recommend their services to all children's book authors.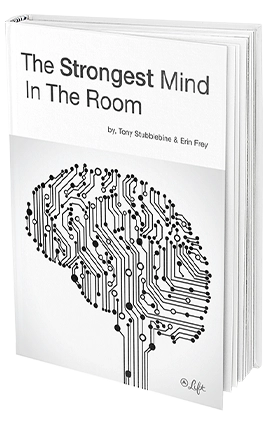 Frequently Asked Questions
Absolutely! Our children's book editors can edit picture books, ensuring the text complements the illustrations.
Our editors carefully assess the content for age-appropriateness and provide feedback accordingly.
Yes, we can edit early readers to ensure the language is appropriate for young learners and promotes reading proficiency.
Yes, our children's book editors can edit educational books to enhance clarity and comprehension for young readers.
Let's Get Started!
Schedule an appointment with our book writers and start writing your first draft.