Military Fiction Writing Services - Where Action Meets Imagination
Our Professional Military Fiction Writers Are Here To Help
Military writing services cater to authors, publishers, and individuals who need assistance with creating engaging, accurate, and compelling military-themed content. These services are provided by professional writers who possess expertise in military histories and terminology. Whether you're an aspiring military fiction author or a publisher looking for military-themed content, these services ensure that your writing is authentic, well-researched, and connects with the readers.
Military Fiction Ghostwriting

Historical Military Research

Military Non-Fiction Writing
Content Editing and Proofreading

Military Technical Writing

Military Consulting and Expertise
The Vitality of a Military Fiction Writing Agency
Take the first step toward greatness! Contact our military fiction writing agency now to ignite your storytelling artistry and craft military fiction that attracts hearts and minds. Open up the full potential of your storytelling artistry with the unique support of a specialized military fiction writing agency! Dig into the heart of authenticity, action, and camaraderie as we reveal the seven pivotal reasons why collaborating with a military fiction writing agency is an absolute game-changer:
Battlefield Expertise: Our agency houses a dedicated team of military devotees.
Masterful Plot Twisting: Our agency's writers breathe life into gripping storylines that influence readers' hearts, leaving them on the edge of their seats with each turn of the page.
Explosive Action Sequences: Unleash the full might-have futuristic weaponry and witness the artistry of military tactics at play.
Character Brilliance: Our adept writers infuse depth, vulnerability, and strength into each protagonist, creating memorable heroes and villains that forge an unbreakable connection with your audience.
Unearth Rich Historical Context: Absorb your readers in the heart of ancient battles.
Impeccable Accuracy: Our agency's dedication to precision guarantees a seamless and immersive reading experience for your audience.
Launch into New Frontiers: Our team of like-minded writers, editors, and consultants is here to promote your writing to unmapped heights, making your journey unforgettable.
AWARD-WINNING BOOK CREATION IS OUR FORTE


Why You Should Hire Top Military Fiction Writers?
Our military fiction writing services include everything from military writing, Military Fiction Ghostwriting, and Historical Military Research writing to editing and publishing assistance. Whether you need help with any cinematic and creative script or want to polish your manuscript, our experienced writers of military fiction are here to help. We pride ourselves on providing exceptional service and producing high-quality work. Don't let your ideas gather like dust on a shelf. Hire the best military fiction writers today, and let us help you bring your historical battle script to the big screen. Trust us, as one of the industry's top military fiction writing companies, to turn your creative piece into a bestseller. Perks you'll get after hiring us:
Quality Work
Our top focus is giving our clients high-quality work, and our book writers for hire constantly think of the ideal strategy.
Timely Delivery
We're skilled, quick, and prepared. We make sure that our team meets all deadlines. Furthermore, we're always ahead of time.
Customer Satisfaction
Transform your writing aspirations into a reality with our comedy writing services. We guarantee satisfaction for every book we craft.
100% Ownership
We give 100% ownership of the book-writing content to our clients.
A One-Stop Solution To Address Your Military Fiction In Creative Scripts
Hire military fiction writers now, and start working on your first book. Allow Us To Make You Realize Your Full Literary Potential and make you stand out in the crowd of millions with your bestseller book!
Toll Free: (833) 256-7171
Our Team Of Best Military Fiction Writers
Historical War Epics
Transport yourself to bygone eras of conflict with our historical war epics. Through meticulous research and vivid storytelling, we recreate famous battles, strategies, and the lives of soldiers who fought bravely. Get ready to journey through time and witness history's defining moments.
Intimate Soldier Memoirs
Uncover the personal stories that lie behind the uniforms with our soldier memoirs. These narratives offer an intimate window into the lives, emotions, and challenges faced by those who served. Our writers bring forth soldiers' raw and heartfelt experiences on the front lines.
Tactical Military Guides
Our tactical military guides are invaluable for those seeking knowledge and insights into military strategies. We break down complex tactics, weapons, and historical campaigns into accessible and informative content that caters to both enthusiasts and learners.
Military Action Thrillers
Our military action thrillers will keep you on the edge of your seat. These contents engage readers in fast-paced combat scenarios, secret operations, and spying, ensuring an adrenaline-fueled reading experience.
Thought-Provoking War Literature
Explore the profound impact of warfare on society, politics, and individuals with our thought-provoking war literature. From examining the moral dilemmas faced by soldiers to delving into the psychological aftermath of conflict, these narratives offer a deeper understanding of the human dimensions of war.
YOUR UTMOST CHANCE OF BECOMING A PUBLISHED BESTSELLER WRITER
Our team of extremely talented ghost book writers and editors ensures that they don't waste a single drop of sweat, making you one of the most sought-after writers of the century!
Our Services!
Our immensely skilled authors are well-versed in how to create compelling and thought provoking work regardless of the genre. It brings us tremendous pride to share that we are powered by industry veterans who produce top-notch work.
Our Process Of Military Fiction Writing
Initial Consultation
Our expert writers listen carefully to your ideas, ensuring we capture the essence of your story and the historical context you wish to explore.
Research and Planning
Our seasoned researchers delve into historical archives, and military strategies, to build a solid foundation for your narrative, ensuring accuracy and authenticity in portraying the military setting, characters, and events.
Crafting Compelling Characters
Our writers invest time in developing multi-dimensional soldiers, officers, and civilians who resonate with readers. These characters anchor your narrative, making the military experience relatable and emotionally engaging.
Strategic Storytelling
From the rising tension of battles to the quieter moments of camaraderie, we create a dynamic flow that keeps readers enthralled. Our skilled writers ensure every chapter serves a purpose, moving the plot forward.
Editing and Polishing
Our editorial team ensures seamless prose, accurate historical details, and a narrative that flows effortlessly.
Testimonials from Satisfied Clients
Our clients from a broad range of genres put their trust in us and we never disappoint them.
Joseph Boucher
I am overjoyed that I stumbled upon Writers of USA and decided to entrust them with writing my book. From start to finish, the process was incredibly transparent, and the team kept me in the loop every step of the way.
Annabell Ison
I have been getting assistance from Writers of USA for my content needs for the past two years and have always been satisfied. Their book writers are incredibly skilled.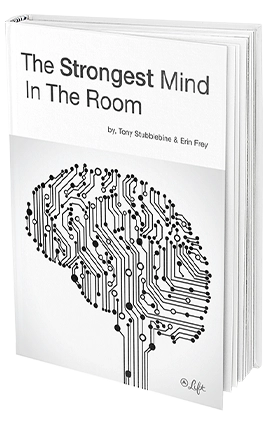 Moore W.
I am ecstatic about the results that Writers of USA have achieved in such a short time. I am thrilled with the final product; my readers have also fallen in love with the book.
Frequently Asked Questions
Military fiction writing is a genre that revolves around stories set in military settings, often featuring military personnel as central characters. It typically explores themes of warfare, heroism, camaraderie, and the human experience in the face of conflict.
Military fiction can encompass a wide range of sub-genres, including historical military fiction, contemporary military fiction, science fiction military, and speculative fiction with military themes.
A military fiction writing service provides professional assistance in crafting engaging and authentic military-themed stories. They offer expertise in developing well-rounded characters, realistic battle scenes, accurate military jargon, and a compelling plot that keeps readers hooked.
It's a piece of cake. Just get in touch with Writers of USA, and get the most skilled, experienced, and impressive writers for your next battlefield bestseller.
Let's Get Started!
Schedule an appointment with our book writers and start writing your first draft.